12 Mighty Orphans
Sony Pictures Classics' 12 Mighty Orphans tells the story of the Mighty Mites, the Fort Worth Masonic Home football team who during the Great Depression went from playing without shoes—or even a football—to playing for the Texas state championships.
The film's star-studded cast includes Luke Wilson, Martin Sheen, Robert Duvall, Wayne Knight, Vinessa Shaw. Production for the film took place in the fall of 2019 and was based in Fort Worth with support from the Fort Worth Film Commission.
Visit the National Cowgirl Museum and Hall of Fame from June 8 – August 8 to view this special exhibition featuring photography by Laura Wilson taken on the set of 12 Mighty Orphans as well as costumes and props used during filming.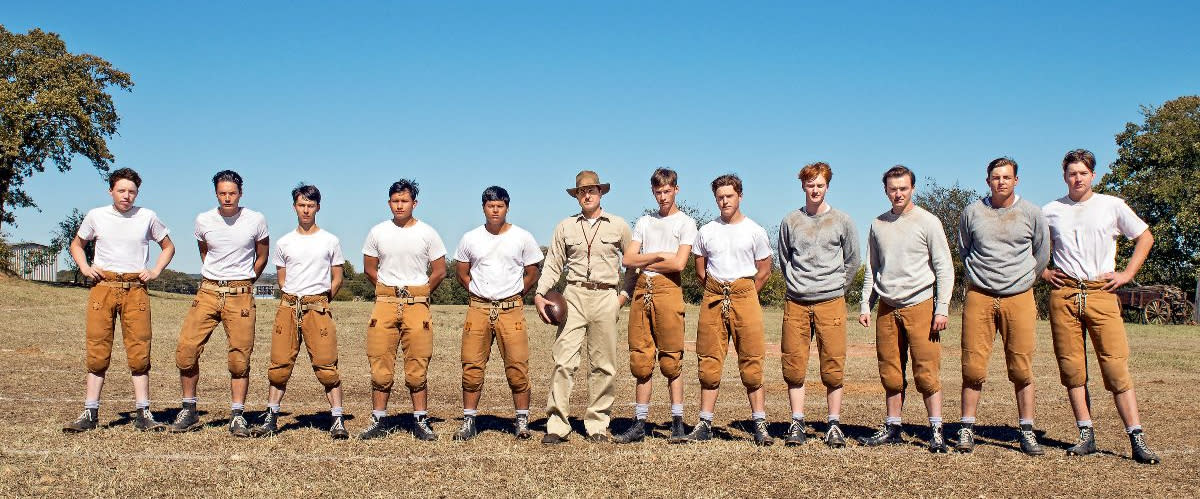 On Location
Fort Worth locations were used in many important scenes throughout the film. Learn more about the location scouting process and how the creative team brought this story to life.
Media Coverage