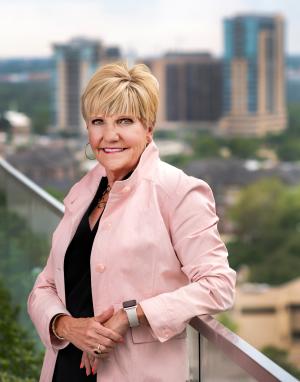 Betsy Price, a Fort Worth native, is serving her fifth consecutive term as mayor of the City of Fort Worth. She was first elected in 2011.
Known as 'Mayor Betsy,' Price has been an active leader in the Fort Worth community for years, serving on numerous boards, commissions and professional associations. After running her own successful title company for 17 years, Price turned to public service. 
Price has logged tens of thousands of miles selling Fort Worth for tourism and other economic development initiatives around the state, nation and world. She has supported many initiatives that benefit local quality of life and the visitor economy including Sundance Square Plaza, Dickies Arena, Stockyards redevelopment, expansion of the Fort Worth Convention Center and creation of the Fort Worth Film Commission.
An avid cyclist, the mayor tries to be on her bike as much as possible. Many residents join her on rolling town halls, where she combines civic engagement with an active lifestyle. Fort Worth has been recognized as a healthier city thanks in part to the mayor's initiatives related to good nutrition and fitness for youth and adults.
Since taking office as mayor, she has initiated a broad agenda founded in the values of fiscal responsibility, accessibility, transparency and accountability. More specifically, Price focuses her work on the basics of any growing city to ensure sustainability for future generations by promoting grassroots public engagement, supporting economic development and championing public education. 
Price has been married to Tom, an insurance agent, for more than 40 years and has three children. Price is also a proud grandmother to her five grandchildren, who only know her as "Tootsie."
She says her favorite part of being mayor is being out in the community with the incredible residents of Fort Worth.