DESTINATION ADVISORY BOARD
The Destination Advisory Boards convene annually with experts and customers to provide feedback about our destination, including suggestions for growth, as well as to discuss trends in our industry. There is one DAB for leisure travel and another DAB dedicated to business meetings and conventions.
Meetings Group
Bitsy Burns: Southwest Veterinary Symposium
Joy Cmiel: ConferenceDirect
Darel Cook: Promotional Products Association International
Cameron Curtis: Texas Speech-Language-Hearing Association
Denise Cutler: National Precast Concrete Association
John Dirba: HelmsBriscoe
Grace Jan: Management Solutions Plus
Donna Johnson: Courtesy & Associates
Shelley Martinek, CMP: APRO/Association of Progressive Rental Organizations
Mike Nichols: National Business Aviation Association
Tim Niedecken: Texas and Southwestern Cattle Raisers Association
Ruben Perez: Lamont & Associates
Andrea Streat: International Foodservice Distributors
Leisure Group
Lee Abbamonte
Bill Chambers: Tourico Holidays
Andrew Collins: Travel Writer
Joanna Crain: Wild China Travel Events
David Dunham: Texas Monthly
Darren Dunn: Adara, Inc.
John Eissler: Freeman
Liz Fleming: Travel Writer
Greg Staley: U.S. Travel Association
Jake Steinman: NAJ Group
Jonathan Thompson: Travel Writer
Dianne Turner: Brand USA
Vicky Uzal: American Airlines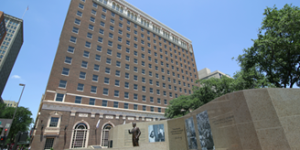 Places to Stay
Fort Worth offers a variety of accommodations for every group's style, taste and budget.