If your new year's resolution involves catching more of Fort Worth's vibrant nightlife, then planning for New Year's Eve is a must. Throughout Cowtown, Fort Worthians will be counting down the new year through a myriad of fanciful events featuring local musicians and top-notch food and drinks.
Martin House Brewing is hosting a kick-off party from 5-8pm. There will be six popular Martin House beers on tap, live music, and bacon-heavy catering by Stone Catering. Tickets to this event are selling quick, but can still be found here.
If you want to ring in the new year with New York City flare (albeit much smaller), then visit the recently built Sundance Square Plaza in the heart of downtown. The large, gorgeous, open space, surrounded on all sides by historic and new building, will be the site of live music shows, including Luke Wade & No Civilians. There will be champagne for sale throughout the night and newly-opened The Cheesecake Factory will be open late to serve late-night revelers.
 Easily the largest indoor party will be at Billy Bob's Texas in the Stockyards. Their New Year's Eve events always sell out, which is pretty impressive for a place that holds 6,000 people. As always, you'll have great live music, including Turnpike Troubadours, cheap drinks, and a giant balloon drop at midnight. For ticket info, including VIP packages, visit their Billy Bob's Texas online. 
With all the great options, Fort Worth's Near Southside will certainly be bustling with partygoers. Doors open at 8pm for Live Oak Music Hall & Lounge and the fingerpicking, bluegrass group Mingo Fishtrap taking the stage at 10pm. Craft beer fans will want to check out The Bearded Lady. Their "Barrel Aged New Year" was a hit last year and while they haven't announced their upcoming theme yet, it's sure to involve tasty, artisan brews. One exciting, and fairly cryptic, party will be the Apple Event at Shipping and Receiving Bar. The evening, featuring 14 bands and 12 visual artists, will recreate the atmosphere of New York City through an "interactive experience in sight, sound and texture, seamlessly woven together and encompassed with an element of surprise," according to the event website. Bombay Street and Salsa Limon Food Trucks will be on hand too.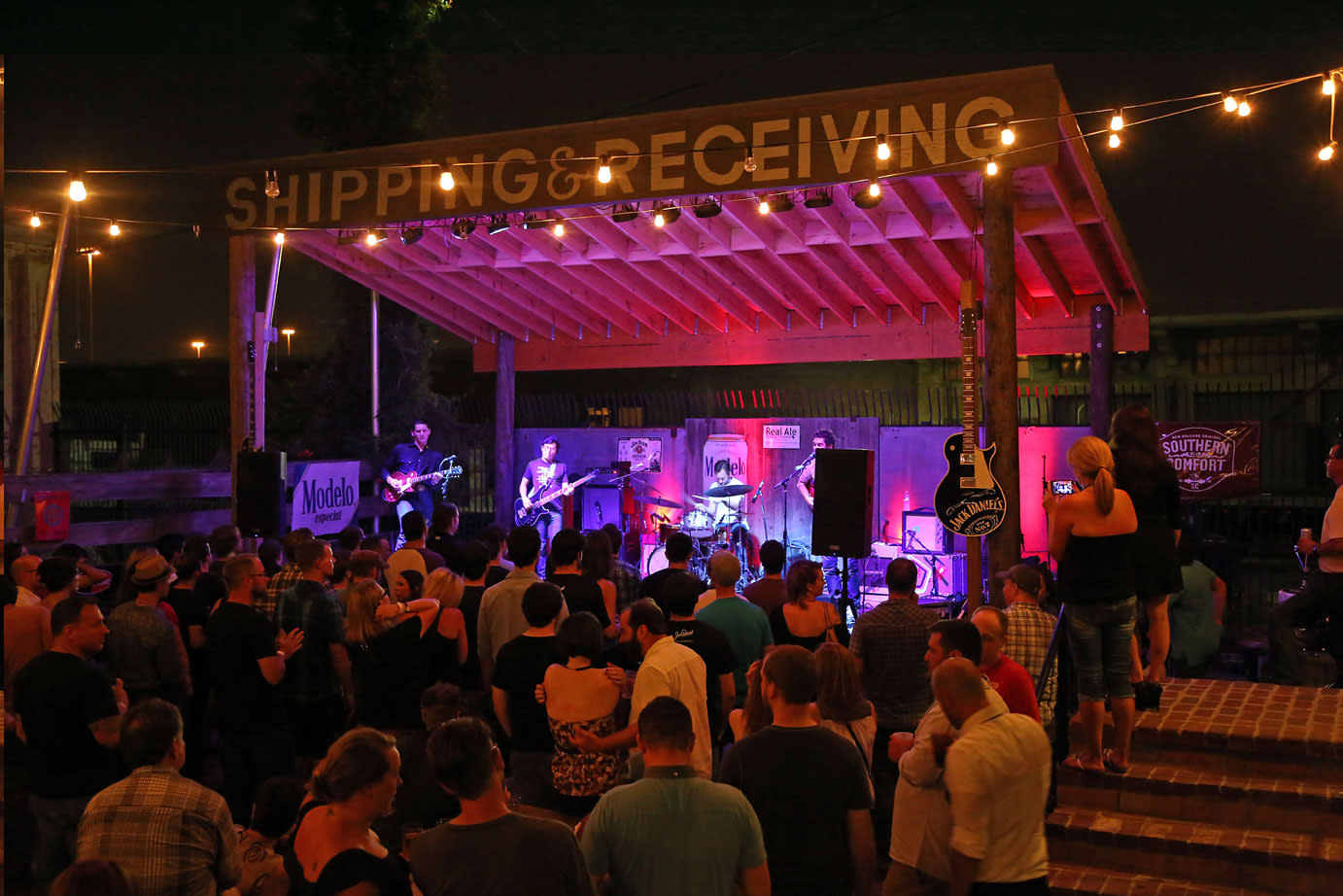 If you want a whole night's worth of entertainment wrapped up into one event, the critically acclaimed comic group Four Day Weekend is putting together a lively package deal at $100 per ticket. Doors open at 8pm in their downtown location, with cocktails and a Reatta-catered dinner served at 8:30. The show starts at 10pm as the comedians performs their holiday themed, interactive comedy routine in an intimate setting.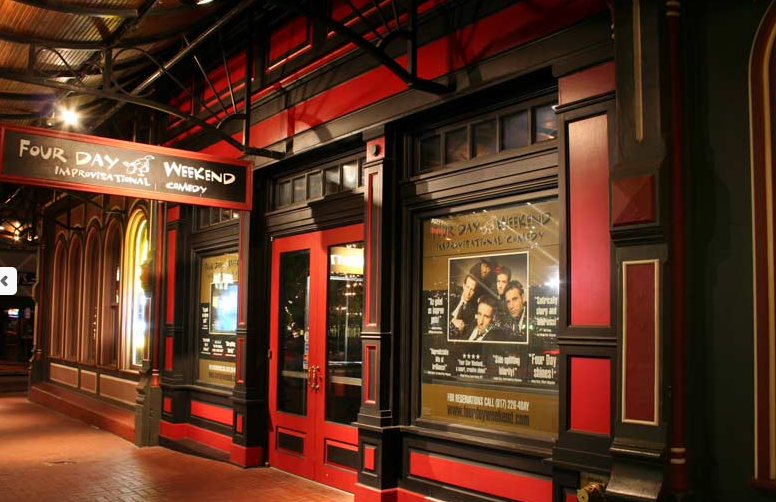 These listings only touch on what's being offered in Fort Worth, but they're a great place to start. Sure, it's more about who you're with than where, but it doesn't hurt to ring in the new year at one of Fort Worth's creative, and sometimes quirky, New Year's Eve events. 
[Photos: Sundance Square Plaza, Shipping & Receiving, Four Day Weekend]