When you hear the word "sommelier," what comes to mind? The sommelier is the person in a restaurant who helps you select your wine for the meal.  Chances are, you pictured an older guy, maybe with a French accent, perhaps sort of snooty?

Sommeliers have extra education in pairing food with wine, although, like much of the training in the culinary world, becoming a sommelier involves a lot of self-study. The designation "sommelier" is conferred after a formal testing process.
Until recently, the field was dominated by men. However, three local women sommeliers are aiming to change the way that you look at wine. We asked them about their business, how they became women who love wine, and for some secret tips.
Jenny Kornblum has been a sommelier at Grace since the restaurant opened seven years ago, a tenure that's unusually long for the restaurant biz. She says most of her experience has been gathered on the job as well as through seminars, conferences and educational wine trips. 
Teill Claassen, assistant general manager and one of several sommeliers at Kent & Co. Wines, is as bubbly as a bottle of Perrier-Jouët champagne. Claassen's interest in wine started at the late, great Zambrano Wine Cellar right after her 21st birthday. She says she is "completely self-taught; whether by books, learning from my peers or the wine reps bringing wine makers who teach with them."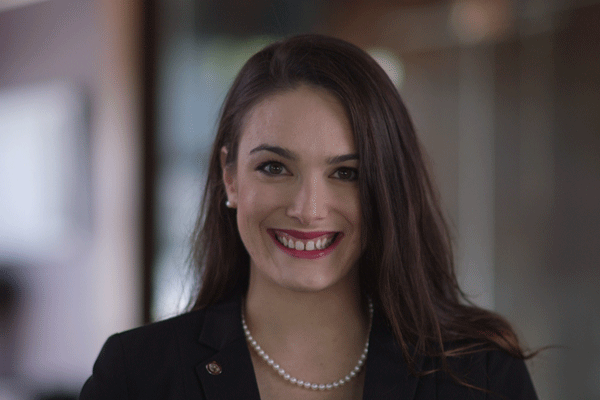 Michelle Dykes, a sommelier at Del Frisco's Double Eagle Steak House, says that there's no straight road leading to the position. She started at the prestigious Culinary Institute of America (CIA) in Hyde Park, NY obtaining a degree in baking and pastry (Dykes calls this "the nerdy side of food"). She stayed on for a bachelor's degree in management, which led her to a course simply called "Wine."
What made you interested in becoming a sommelier?
Dykes: After taking the Wine class at the CIA, I had the bug. Wine is a fascinating mix of science, history, and is tasty.
Kornblum: I've always been fascinated with not only pairing wine with food but pairing wine with people -- getting to know their palates and introducing them to new wines. 
Claassen: Actually, I really didn't want it for the longest time! But I learned that the Court of Master Sommeliers actually has the same goals as I do: make wine approachable to the masses. Being a Sommelier means you are taking a service-centric wine approach.

What's your favorite inexpensive wine, and why?
Dykes: I love Verdejo (from Spain), an easy drinking white wine - crisp and clean with citrus notes. It's nice to be able to spend ten dollars or less and have something tasty.
Kornblum: With spring here, there are many great dry Rosés you can find under $15. Bieler Pere et Fils from Provence is one of my current favorites. 
Claassen: I actually have three areas I'm watching: Rosé (as a category, not a region, there isn't one), Fruili, Italy - not exactly the cheapest option but great value for the price and very interesting favors, and then the big one: Spain! If I'm looking for a value, I try to find a fun old vine Granacha or Granacha blend.

What wine would you recommend for a splurge or special occasion?
Dykes: I love to splurge on Champagne -- Krug is amazing! For a red wine, find bottle of Alter Ego from Chateau Palmer with a little bit of age on it- I'm a huge fan of the 2008, or if you go California get a bottle of Revana 2012 - Thomas Rivers Brown is the wine maker.
Kornblum: Bubbles are my favorite way to mark a special occasion. Big names aside, I prefer a grower Champagne like the divine Paul Goerg Cuvée Lady currently on our list at Grace. It's beautiful combination of complexity and pure finesse. 
Claassen: I am a huge fan of bold, sultry and complex wines. One of my favorite wines of all times is the Purple Angel Carmenere from Chile. Carmenere is the lost grape of Bordeaux, which made its way to South America mistaken for merlot. Now some of the most interesting Carmeneres are made in the Calachagua Valley of Chile.

What's the one thing you want people who live in or visit Fort Worth to know about wine?
Dykes: Don't be afraid to try a different wine. Talk to the sommelier, or to the server- find out what they like. Steer off the beaten path -- that is where a lot of value is.
Kornblum: Fort Worth has a growing and vibrant food and wine community. Everything from traditional big Cabernets and steak to creative chef-driven cuisine paired with interesting and off-the-beaten-path varietals. 
Claassen: Wine is not scary! It is fun, interesting and intellectual. Just because you don't know everything about it, doesn't mean you can't enjoy it. The thing wine professionals love to see most in our guests is an excitement and willingness to learn. We all caught the wine bug, we love it and have developed our palates to better understand the nuances, as well as to be able to help others do the same. Sommeliers are not scary or stuck up; they are normal people with a passion.