Each year, the Fort Worth Stock Show and Rodeo brings over one million visitors to the Cultural District to see acrobatic shows, competitions, western-themed parades, and lots more.
The Will Rogers Coliseum is also within walking distance of several popular restaurants and bars that offer everything from fine dining to belt-busting burgers and authentic Mexican street tacos. To make sure you get the most out of your visit, start with our top five restaurant/bar recommendations.  

Cafe Modern
One of the closest restaurants is also one of my favorites. Less than a minute's walk to the north is Cafe Modern (3200 Darnell St.), nestled in the world-famous Modern Art Museum of Fort Worth. The spacious and minimalist restaurant offers a 180-degree view of a placid reflection pool outdoors and West 7th Street. Chef brings extensive culinary experience and popular eclectic dishes like the Rosewood Wagy Cheeseburger and Curry Wurst to the cafe, which also has a full-service bar.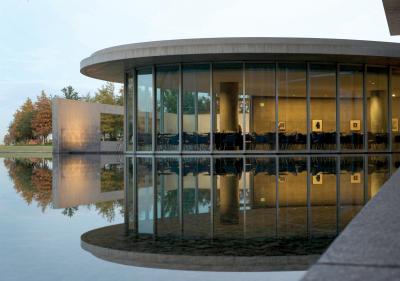 Fred's Texas Cafe
Nearby, you'll find two burger joints that are also local favorites. Fred's Texas Cafe (915 Currie St.) opened 35+ years ago and is as famous for live music as for its vast burger menu. Come hungry. You'll need the room with options like the Diablo Burger (chipotle peppers, grilled onions, melted Swiss cheese, pickles, lettuce, and tomato) or Fred Burger (Fred patty topped with pickles, lettuce, tomato, onion, and mustard on a freshly grilled bun).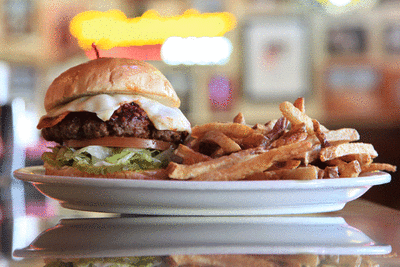 Salsa Limon
Salsa Limon (3017 Morton St.) is the brainchild of Oaxaca-native Ramiro Ramirez. The taqueria serves traditional street tacos with double corn tortillas filled with meat of your choice (asado, barbacoa, lengua, pollo, and more), pickled cabbage, onions, and cilantro. You may find dishes you're not familiar with like the El Capitan (a buttered flour tortilla filled with melted Oaxaca-Jack cheese, cabbage, onion, and meat) and salsita salad. Look for the food truck as the original building moved to 5012 White Settlement Rd. this last year.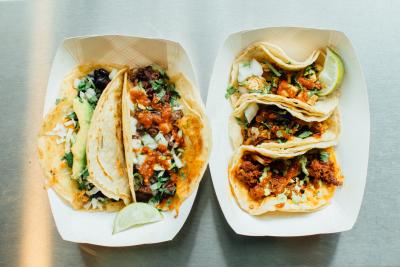 Rodeo Goat
Rodeo Goat (2836 Bledsoe St.) whips up creative takes on the classic sammy. Try out the popular Chaca Oaxaca  loaded with beef, chorizo, avocado, pico de gallo, fried egg, queso fresco and tabasco-infused mayo.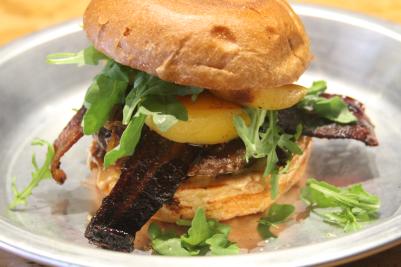 J&J Oyster Bar
This tasty spot serves up Cajun-inspired meals with everything from, you guessed it, oysters, shrimp, crawfish, catfish and more on the menu.