Super Bowl LI will be played as close to Fort Worth as any for the foreseeable future (sites have been scheduled through 2021). Houston hosts the 51st championship game on Feb. 5, 5:30PM CST, and while Fort Worth has never hosted the game, the city has made an impact on it.

On the field, players from Cowtown high schools and TCU have contributed. Outside the lines, Fort Worthians have performed anthems, acted in commercials, and helped get the big game on TV.
Here are 51 Fort Worth ties to the Super Bowl.
 
I. TCU-ex Larry Brown earned the Super Bowl XXX Most Valuable Player honors for his cornerback play in the Cowboys' win over the Steelers.
II. Former Fort Worth resident Jessica Simpson sang at halftime of Super Bowl XXXVIII.
III. Byron Chamberlain of Eastern Hills High School caught three passes as the Denver Broncos won Super Bowl XXXIII.
IV. Former TCU star Kenneth Davis was on four Buffalo Bills Super Bowl teams.
V. Fort Worth-born author Dan Jenkins wrote the novel "Semi-Tough" about a fictitious Super Bowl matchup between the Giants and Jets.
VI. Polytechnic's Greg Hawthorne earned a ring with the Pittsburgh Steelers for Super Bowl XIV and also had a rushing attempt with the New England Patriots in SBXX. In 2015, he returned to visit his alma mater as part of the NFL's Super Bowl High School Honor Roll program.
VII. Every year, the Davey O'Brien Foundation awards the Davey O'Brien Award to the player they judge to be nation's best college quarterback. They hold the ceremony at the Fort Worth Club. Four players who won the award named after the former TCU star have also won Super Bowls: Troy Aikman, Peyton Manning, Jim McMahon and Steve Young.
VIII. Former TCU safety Colin Jones played for the Carolina Panthers in Super Bowl L (50).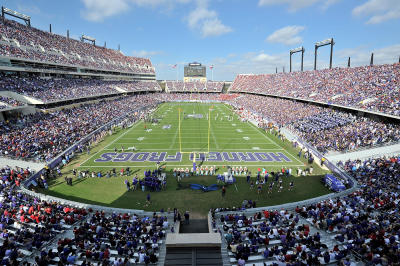 PC: TCU Athletics Media Relations
IX. Jeris White was born in Fort Worth when his father was stationed here. He played the final game of his NFL career for the Washington Redkins in Super Bowl XVIII.
X. Fort Worth attorney Judy Mallett, Miss Texas 1973 and a graduate of both TCU and Texas Wesleyan Law School, played fiddle in the halftime show of Super Bowl VIII.
XI. Fort Worth Country Day alum Alan Cross appeared in a 2006 Super Bowl spot for Sprint (debuting a new feature for downloading songs to a phone - how cool is that?). Cross remembers asking the producers if he could keep his wardrobe, which is not uncommon, but they refused - apparently they had sprayed all the clothing with fire retardant because the cast had to run around a burning couch in the spot.
XII. Speaking of CDS graduates, Patrick Jeffers won Super Bowl XXXII as a member of the Denver Broncos.
XIII. Marshall Newhouse was the only ex-Horned Frog on either team's roster as he won a ring with Green Bay in Super Bowl XLV, the first played in Tarrant County. Newhouse was on injured reserve and didn't actually get to play in the game, but his cousin, Robert Newhouse, played in three Super Bowls for the Cowboys.
XIV. Trimble Tech's Henry Ford played defensive tackle for the Tennessee Titans in Super Bowl XXXIV.
XV. Fort Worth native Kirk Franklin co-hosted the NFL-sanctioned Super Bowl Gospel Celebration in New Orleans in 2013.
XVI. Former TCU Athletic Director Danny Morrison served as president of the Carolina Panthers during their Super Bowl appearance last year.
XVII. Fort Worth lawyer Bryan Wilson, aka The Texas Law Hawk, parlayed his internet video success into an appearance in a Super Bowl commercial for Taco Bell.
XVIII. Tommy Joe Crutcher played at TCU and at linebacker for the Green Bay Packers in the first two Super Bowls.
XIX. Crutcher was joined on those first two Packers Super Bowl teams by DB Doug Hart. Hart was born in Handley, which was later annexed by Fort Worth, and attended Handley High School.
XX. United Community Centers of Ft. Worth participated in the Verizon Community Mondays promotion leading up to Super Bowl XLV in Arlington.
XXI. Eastern Hills grad Uwe von Schamann kicked two extra points and a 20-yard field goal in a losing effort for the Miami Dolphins in Super Bowl XVII. He added three more field goals and a PAT as Miami lost SBXIX to the 49ers.
XXII. TCU offensive lineman Norm Evans became an original Miami Dolphin in 1966 and played in three Super Bowls with the team in the 1970s.
XXIII. Pat Summerall announced 16 Super Bowls. He also once hosted the show "Sports Stars of Tomorrow," produced by GameDay Productions, a production company based in Fort Worth.
XXIV. Ex-TCU defensive back Lyle Blackwood played in two '80s Super Bowls as part of the Miami Dolphins' noted "Killer B's" defense (so named because they had several players whose last names began with the letter "B").
XXV. Charley Pride recorded his live album "In Person" in Fort Worth's iconic Panther Hall in 1968. Pride sang the national anthem at Super Bowl VIII in Houston.
XXVI. Fort Worth native Suzanne Mitchell had to leave her job as Tex Schramm's assistant to direct the Dallas Cowboys Cheerleaders full-time after a Gwenda Swearingen wink to the camera during Super Bowl X helped turn the squad into an international spectacle.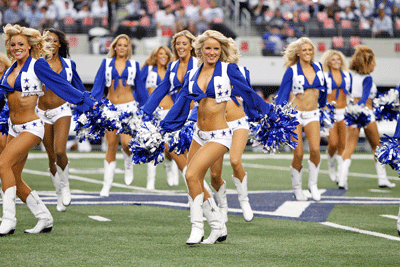 XXVII. Former TCU player Greg Townsend, a four-time All-Pro, won a Super Bowl ring with the Los Angeles Raiders in Super Bowl XVIII.
XXVIII. F-16 jets manufactured in Fort Worth by Lockheed Martin have performed several Super Bowl pregame flyovers. 
XXIX. During the leadup to Super Bowl XLV, ESPN originated much of its television and radio studio programming from Sundance Square.
XXX. Fort Worth businessman (and former TCU quarterback) Kent Nix was on the Packers' practice squad for Super Bowl I.
XXXI. Trimble Tech alum Raymond Clayborn's recovered fumble was one of the few highlights for the New England Patriots as they got trounced by the Chicago Bears in Super Bowl XX.
XXXII. According to the Los Angeles Times, Fort Worth entrepreneurs advertised to sell souped-up TV antennas to Angelenos trying to dodge the TV blackout of the first Super Bowl. The cost? Two dollars with a refund if it didn't work.
XXXIII. Fort Worth native and television producer Lance Barrow has worked multiple big games for CBS, including acting as coordinating producer and lead game producer for Super Bowl L (50).
XXXIV. Occasionally, Fort Worth resident Aden Bubeck plays bass for Miranda Lambert, who sang "America the Beautiful" with Blake Shelton at Super Bowl XLVI.
XXXV. The late Mickey McCarty, a former TCU Horned Frog, played three games for the Chiefs during their Super Bowl-winning season of 1969-70.
XXXVI. Fort Worth-area native Kelly Clarkson sang "The Star-Spangled Banner" at Super Bowl XLVI.
XXXVII. TCU alum Guy Morriss, later a successful college coach, played in Super Bowls with two different teams: the Eagles in Super Bowl XV and the Patriots in Super Bowl XX.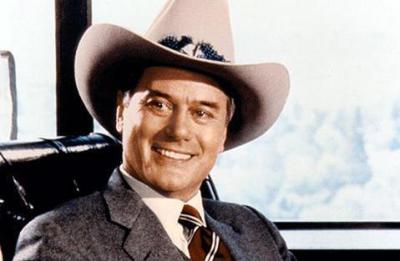 XXXVIII. On November 21, 1980, for the only time that year, a TV program drew more U.S. viewers than that January's Super Bowl XIV 76 million. The reason? Fort Worth native Larry Hagman. Some 83 million people tuned in to find out who shot his J.R. Ewing character on the show Dallas. 
XXXIX. In 2008-09, Jared Retkofsky of TCU went from hauling furniture for Fort Worth's Bonilla Moving to serving as Pittsburgh's long snapper when they won Super Bowl Super Bowl XLIII.
XL. Bob Schieffer was born in Fort Worth and graduated from TCU. He has hosted the CBS political interview program "Face The Nation" from the site of the Super Bowl on multiple occasions as part of the network's coverage of the event.
XLI. The Coors Light Super Bowl Party for Super Bowl XLV happened at Billy Bob's Texas in Fort Worth with Blake Shelton performing.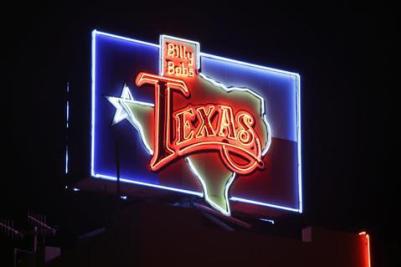 XLII. Former TCU All-American Bob Lilly helped the Cowboys to their first two Super Bowl appearances. They lost in Super V, but won the next year in Super Bowl VI.
XLIII. In 2005, the Rolling Stones played the Super Bowl XL halftime show. They have also played in Fort Worth on more than one occasion and released a DVD/CD recorded at Will Rogers Coliseum entitled "Some Girls: Live in Texas '78."
XLIV. Tony Franklin of Arlington Heights scored four points on a field goal and an extra point for the Eagles in Super Bowl XV.
XLV. Former TCU Cheer Captain Madelyn Wilson was part of the Patriots' cheerleading squad for Super Bowl XLIX in Glendale, Arizona.
XLVI. Sherrill Headrick, of North Side High School and TCU, played linebacker in the first Super Bowl (it wasn't even called the Super Bowl then) for the Kansas City Chiefs.
XLVII. Between them, Fort Worth-based TV stations KXAS and KTVT have aired 24 Super Bowl game broadcasts.
XLVIII. Norm Bulaich played his college football career for TCU and ran for 28 yards on 18 carries as his Baltimore Colts beat the Dallas Cowboys in Super Bowl V.
XLIX. Fort Worth Zoo animals, including meerkats, a coati, a saltwater crocodile, and a black bear, have gone 5-4 on Super Bowl predictions since 2009. The Zoo decorates something edible with team colors and the creatures choose (and consume) one. Las Vegas oddsmakers in that time have gone 2-5-1 with their own straight-up game picks.
 
50. TCU grad Marcus Cannon has overcome cancer to play in two Super Bowls with the New England Patriots. He will be the only former Horned Frog on the field this weekend as he makes his third appearance in the big game.
LI. The Dallas Cowboys have won five Super Bowls, and have played home games, over their history, in the Fort Worth suburbs of Dallas, Irving and Arlington.
Numerical assignments do not reflect order of importance or correspond to any particular game.