With highs averaging a comfy 80 degrees, Tarrant County Gay Pride Week in full swing, and the city's many performing arts venues and first-rate theaters well into their fall season, Fort Worth makes for an especially alluring destination in the middle of autumn. Gorgeous Trinity Park draws outdoorsy sorts for sunning and strolling, while nearby neighborhoods like the modish West 7th retail and entertainment district and LGBT-popular Southside abound with see-and-be-seen venues for noshing, sipping and socializing. 
Here are seven terrific ways to make the most of a Fort Worth visit during Pride Week, running through Sunday, October 11.
1. Weekend of Pride
Although Pride happenings commence with a Pride Kick Off celebration featuring Mayor Betsy Price on Wednesday, September 30, at the Trinity Park Arts Pavilion, the most popular period of this well-attended festival is the first weekend of October (the 3rd and 4th). Saturday, spectators gather along downtown's Houston Street, from Weatherford south to East 7th, to cheer on the Tarrant County Pride Parade. The procession begins at noon, and is followed by a jubilant Pride Street Festival nearby at Main and 9th streets, running until 6 p.m., complete with live entertainment and tasty cooking from local food trucks. On Sunday, the revelry returns to the Arts Pavilion in Trinity Park with the Pride Picnic, which is held from noon until 6 and includes activities tailored to kids and adults -a Pride Kids Zone with games and activities, musical performances, and great food along the river.
2. Riverfront Rendezvous
It's the site of some key Tarrant County Pride events, but the Trinity River and-due west of downtown-the adjoining 252-acre Trinity Park is home to the excellent Fort Worth Botanic Garden and laced with picturesque trails for jogging, hiking, and biking. Fort Worth's excellent B-Cycle bike sharing program has three kiosks at different points in the park as well as at numerous key points around the city, making it both easy and economical to get to and through the park on two wheels. You can also follow these trails south along the west side of the river about 1½ miles to the exceptional Fort Worth Zoo. Venture north about 2 miles, and you'll reach the live music stage at Panther Island Pavilion, which hosts a multiple festivals year-round, as well as Backwoods Paddlesports, whose helpful staff can get you out on the water and enjoying views of the skyline in a matter of minutes.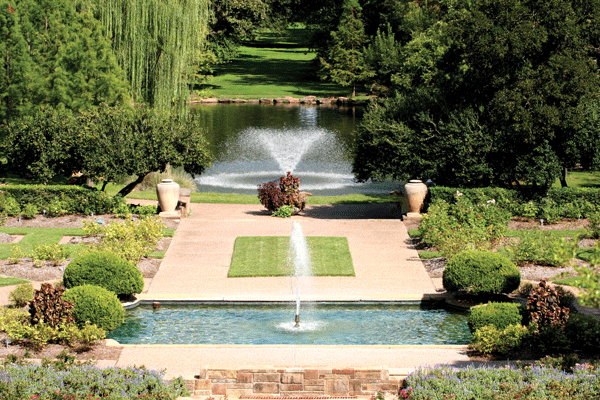 3. A Night at the Theater
As one of the cultural powerhouses of the South, Fort Worth enjoys a vibrant fall season of shows and concerts. You can catch the latest touring Broadway shows at the historic Casa Mañana Theatre in the Museum District, while just around the corner from downtown's lively Sundance Square, the Circle Theatre brings in outstanding contemporary plays and the esteemed Fort Worth Symphony Orchestra always has terrific concerts in October inside the stunning-and acoustically superb-Bass Performance Hall. Also downtown, Stage West has long been known for staging first-rate classic and modern works. The week of Pride, you can attend a free Near Southside Friday on the Green at Magnolia Green Park in the LGBT-popular Southside neighborhood-add to the festivity by having dinner a couple of blocks away at the outstanding Ellerbe Fine Foods, which turns out some of the tastiest contemporary Southern fare around, or the convivial Mexican restaurant, Benito's.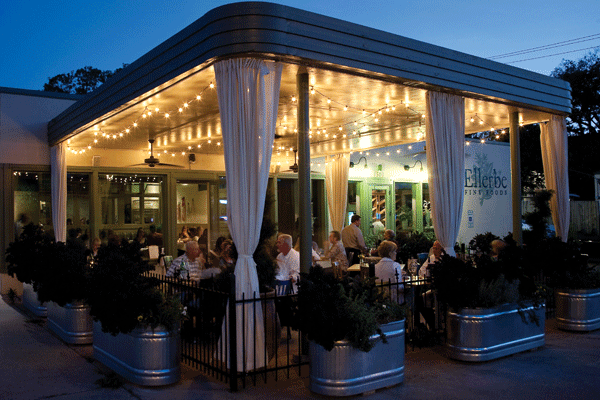 4. Gawk and Goggle
The fall installation of the dynamic, twice-annual ArtsGoggle festival takes place the very same week as Gay Pride (this year on Saturday, October 10) in the creative-minded Near Southside. Throughout the afternoon and early evening, the Magnolia Strip is closed to automobile traffic, and more than 350 artists exhibit their wares along this bustling avenue-no fewer than 100 bands perform as well, and in 2015, the festival organizers are also adding a retro-fun related event, CarGoggle, at which vintage automobiles line Park Place Avenue, a few blocks southwest of the Magnolia Strip.
5. Fort Worth Southside Bar Hop
Any time of year, the city's festive Southside is the perfect destination for sipping craft beers and expertly poured cocktails, but during the Pride Week, this trendy district is particularly lively. It's home, after all, to three high-energy gay bars: Club Konection appeals to the city's sizable Hispanic LGBT community, Club Reflection is the community's top venue for country line-dancing and two-stepping, and rollicking Rainbow Lounge reels in a mixed crowd for such memorable high-camp events as drag bingo, hot (male and female) dancers, and fun dance tunes. The neighborhood has plenty of other friendly and hip venues for mingling, all of them quite gay-welcoming. Consider The Bearded Lady for its fantastic and extensive list of both local and international beers (and a lovely patio), the decidedly swanky The Usual bar for intriguing cocktails and memorable people-watching, and the outstanding craft brewery, Rahr & Sons, for some of the best German-inspired local brews in town.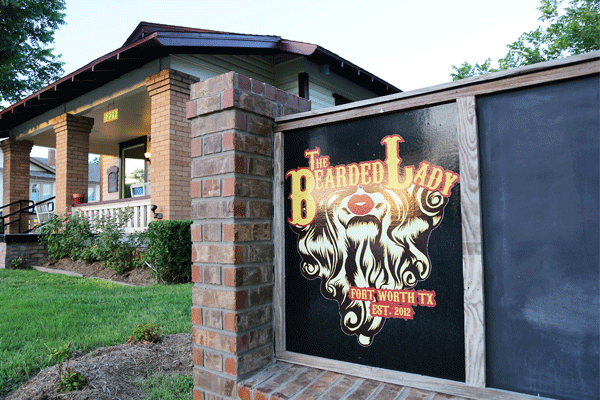 6. Retail Ramble
Shopping is unquestionably one of Fort Worth's serious strengths, and just beyond Trinity Park, the trendy and fashionable West 7th retail district has become a hub of one-of-a-kind boutiques, along with a slew of stellar bars and eateries. You'll find some of the most distinctive shopping in this part of town at gift shops of several world-class museums, all just a short distance to the west, including the Modern Art Museum of Fort Worth, Kimbell Art Museum, Amon Carter Museum of American Art, Fort Worth Museum of Science and History, and National Cowgirl Museum and Hall of Fame.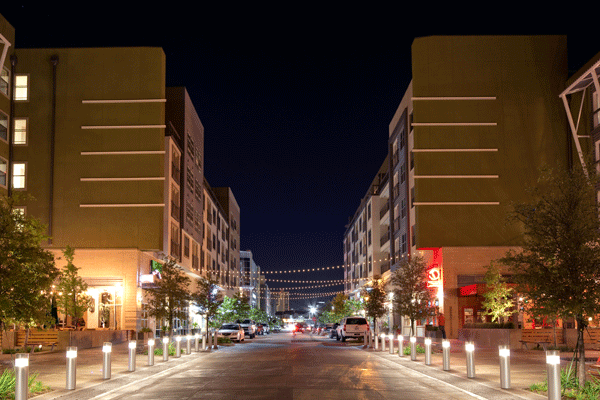 7. Movie Madness
The second must-do event of Pride Week is a favorite of movie lovers, QCinema's Fort Worth's Gay & Lesbian International Film Festival. This three-day showcase (Oct. 8-10) takes place in southwestern Fort Worth's Camp Bowie District inside the newly restored 1947 Ridglea Theater, whose 70-foot-tall stone turret and Mediterranean Revival design make it one of the city's most iconic mid-century buildings. Screenings at the 2015 festival include Kiss Me Kill Me, Case Again 8, Christine At The Crossroads, We Do, S&M Sally, Youth Shorts Program, In The Grayscale, While You Weren't Looking, Game Face, and Sex, Death And Bowling. It's truly a memorable experience watching some of the edgiest of today's queer cinema on the largest traditional screen in the city.
More about Andrew Collins.                                                       
Read More: 72 Hours in Fort Worth