With life and vigor. The best new artisan pizza place in Fort Worth, Vivo 53, demonstrates this ideal with their pies, pastas, and specialty appetizers. From a scan of the menu, to the first bite, through the last, it is clear that the minds behind this downtown restaurant in the historic Tower building didn't rush the development of their recipes. Ingredients are all of the highest quality and are thoughtfully crafted into plates that provide delicate subtleties in one moment and high drama in the next.
To fully embrace the spirit of Vivo 53, one must dine with friends. Besides the excellent company, the upside to that is that you don't have to select just one of the many tempting items on the menu, but instead can sample several. That is, of course, if you bring friends that are capable of sharing. In my case, I am very fortunate to have some of the most generous friends around. My reward was getting to try both the Burrata with Roasted Tomatoes on Crostini and the Fried Baby Artichokes with Lemon Aioli appetizers. Both were good, but the Burrata was exceptional; the creamy mild cheese contrasting with the burst of vine-ripened roasted tomatoes against the crispness of the crostini.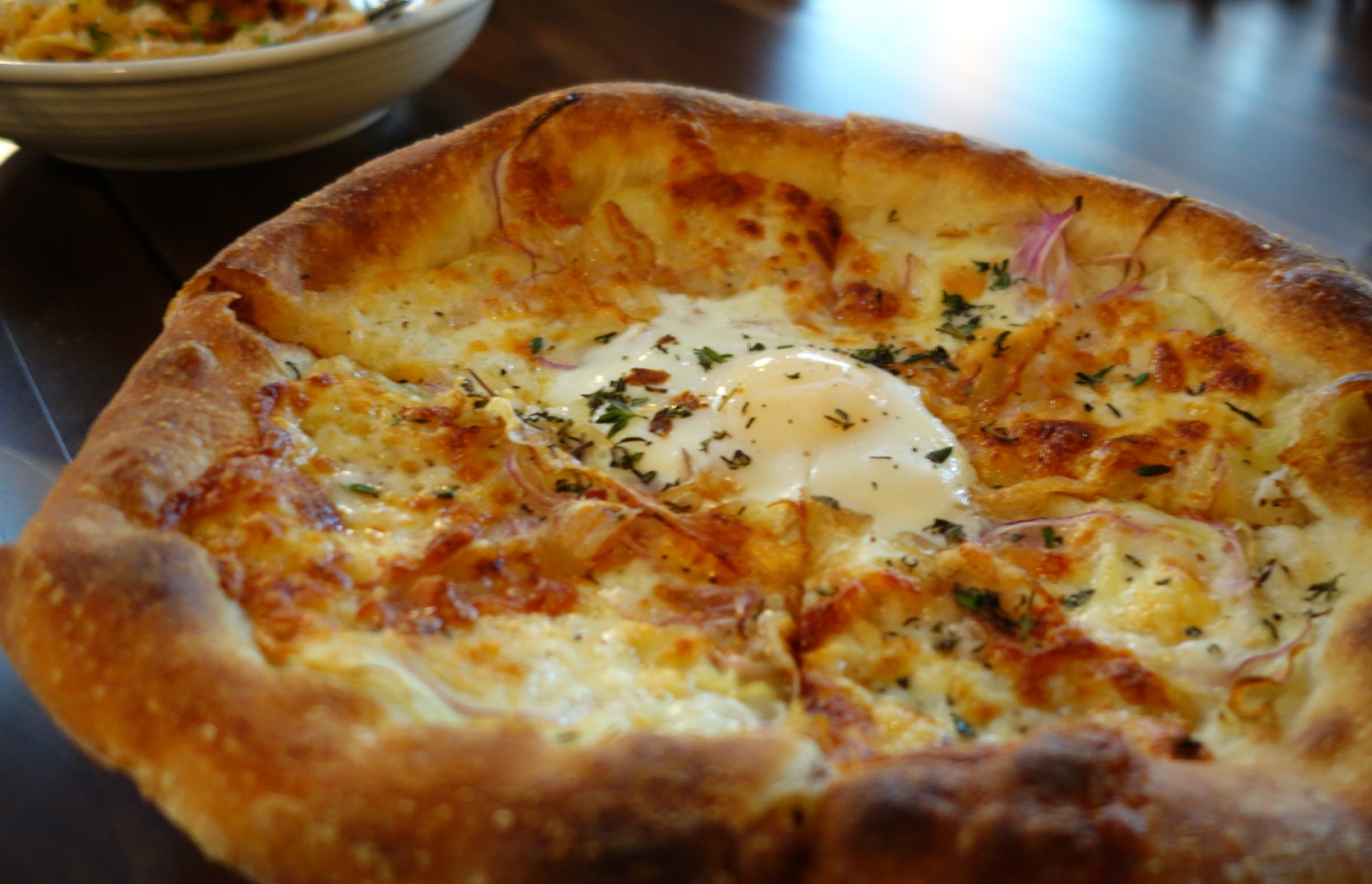 The Egg & Bacon pizza was already reputed to be a must try dish, so there was no debate among the group about which pizza to order. It was, to say the least, a reputation well deserved. The crust was perfection itself and the thinly sliced guanciale bacon along with the potato, onion, and egg were comfort food done in spectacular fashion. We opted for the signature Vivo Truffle Fettuccine, a well-dressed pasta in their flavorful truffle bolongese sauce, that finished with a peppery kick. In addition to their wonderful eats, they have a quality wine list and a great selection of beer and spirits. I opted for the North Texas Breeze, a lightly fruity cocktail made with Deep Eddy Vodka. For dessert, we tried the Dolce Crema Bruciata, a perfect specimen of crème brulee and a great finish to the meal.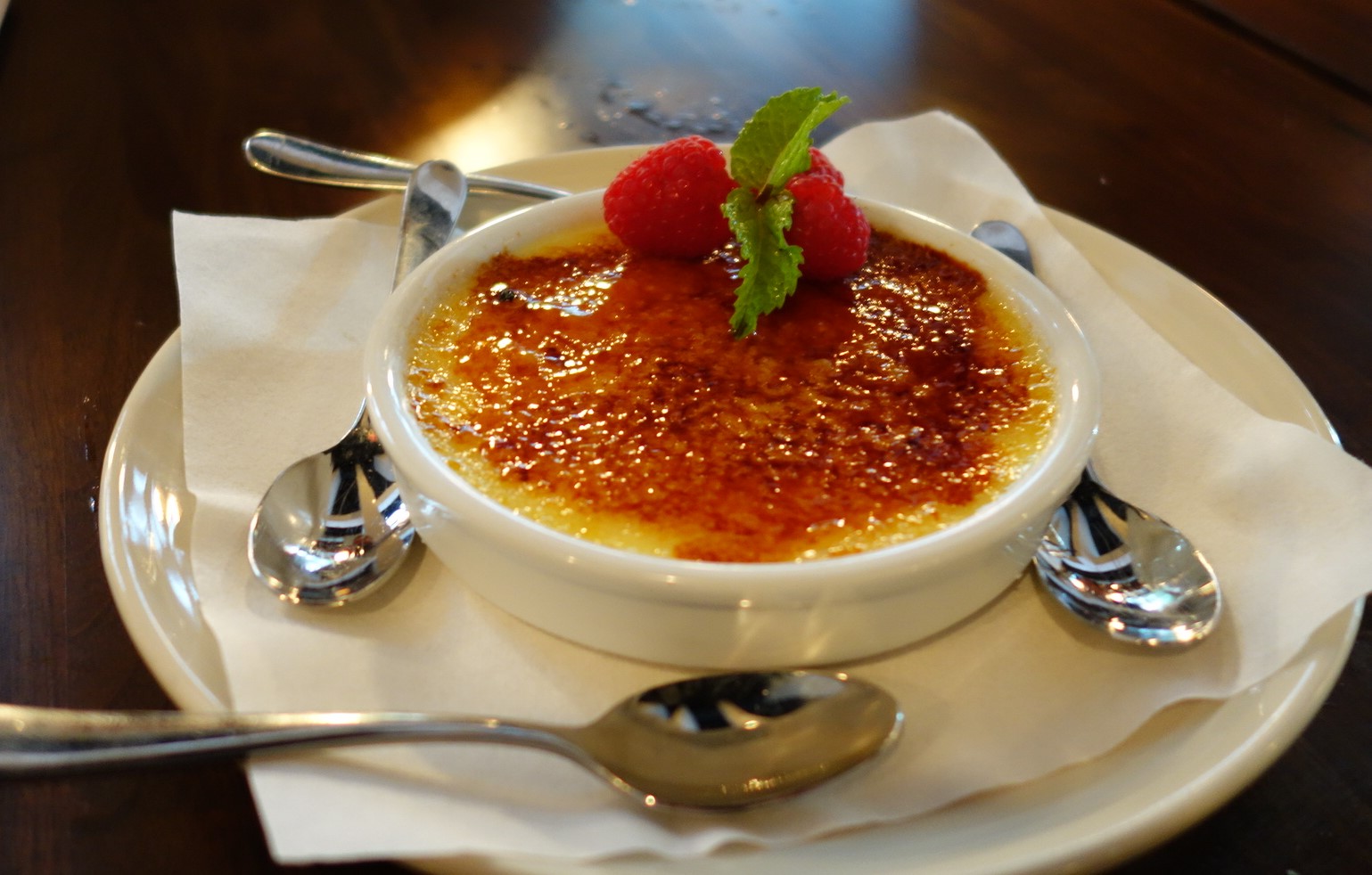 Vivo 53 is open Monday-Friday for lunch and dinner. They open early on the weekends to feature brunch items such as Eggs Benedict, Cardamom Waffles, Smoked Salmon Pizza and the delicious Fresh Berry Torta. Reservations can be made through Open Table.