Nothing gets you into the holiday mood like a seasonal musical, ballet or even a classic holiday movie. Fort Worth is full of the Spirit of Christmas past (and Christmas presents)! Here's your Art and About roundup, holiday-style.



Irving Berlin's White Christmas runs November 14 - 19. As part of the Broadway at the Bass series at Bass Performance Hall, the musical, based on the classic 1950s movie, features some of the best-known songs of a bygone era, including "Sisters," with its catchy lyric "Lord help the mister/who comes between me and my sister/and Lord help the sister/who comes between me and my man."
Rudolph the Red-Nosed Reindeer: The Musical lands on the Bass Hall rooftop for a brief stint November 21 - 22. If you liked the animated TV special about an elf who wanted to be a dentist, an abominable snowman with no teeth, and the reindeer who guided Santa's sleigh one foggy night, you'll love this holiday treat.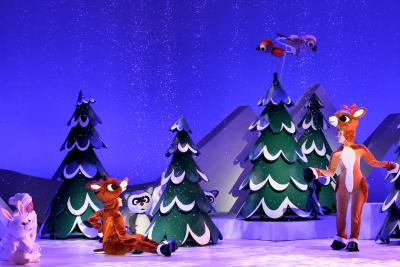 PC: Rudolph courtesy of Bass Hall
You can join Jubilee Theatre for A Motown Christmas November 21 – December 24. The Motown sound and gospel music have always been intertwined. This holiday musical performance mixes contemporary Christmas songs and classics like "Ave Maria" and "Silent Night" with a Motor City twist. 
Follow the Fort Worth Symphony Orchestra "Home for the Holidays" at Bass Performance Hall November 24 - 26. The fun-filled family tradition features all of your favorite seasonal songs and a special visit by Santa! 
The holiday spirit's also alive at Casa Manana, where Santa Claus: A New Musical runs November 24 - December 23. After a thousand years helming the sleigh, Santa decides it's time to retire. Who will come fill his jolly red suit?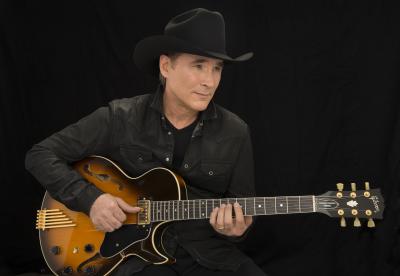 PC: Kevin Mazur
Helping Texans: A Hurricane Harvey Benefit Concert features native Texans Clint Black, Don Henley, and Lyle Lovett in a one-night show at Bass Performance Hall on November 28 to aid the continued clean-up of our state's Gulf Coast in Houston and Aransas County. The concert's sure to be the perfect transition from thankfulness into the holiday season.
Join the Fort Worth Symphony Orchestra and the Southwestern Baptist Theological Seminary Master Chorale for Handel's Messiah at Bass Performance Hall on November 30. Move through the Biblical prophecies of Isaiah to the shepherds keeping watch by the light of the star, to the passion, crucifixion, and resurrection of Jesus of Nazareth. The Hallelujah chorus will be familiar to you, even if you've not heard the whole piece.
The classic Jimmy Stewart film "It's a Wonderful Life" will be brought to life with the Fort Worth Symphony Orchestra (FWSO) orchestrating the film's soundtrack on December 1. Imagine the sound of angels getting their wings courtesy of the FWSO at Bass Hall!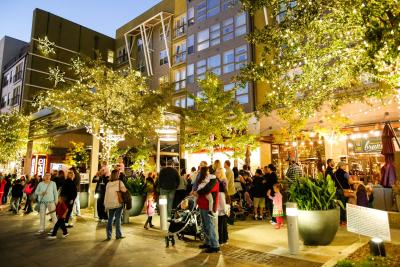 PC: Julian Lambert, Starlight Symphony
Also on December 1 you can enjoy a Starlight Symphony on Crockett Row! Set to the beat of favorite holiday tunes, Crockett Row transforms into a glowing wonderland with a mini-music and light show every night in December. On Friday and Saturday evenings, enjoy a free horse-drawn carriage ride. 
Santa Claus will make special appearances on Dec. 9 and Dec. 23 with 95.9 FM The Ranch Party Patrol. From Dec. 9-18, Crockett Row will help collect toys and other needed items for Santa's Sack, the annual gift drive benefiting SafeHaven of Tarrant County. Donations can be dropped off Monday-Friday from 12-6 p.m. and Saturday from 12-3 p.m.
The glorious holiday ballet "The Nutcracker" comes to life as Texas Ballet Theater takes the stage at Bass Performance Hall December 8 - 24. If this news has visions of sugarplums dancing in your head, you need to jump on tickets.

PC: Texas Ballet Theater's The Nutcracker
Sister's Christmas Catechism: The Gift of the Magi runs at the McDavid Studio from December 13 - 17. Imagine a retelling of the Christmas story with a nun-turned-detective who wants to know: What happened to the Wise Men's gold? Here's a sweet story: Part of the long-running show's proceeds go to support retired nuns, as the Catholic Church has traditionally opted the sisters out of Social Security benefits.
Western singer, rancher, and poet Michael Martin Murphey brings his annual Cowboy Christmas to Bass Performance Hall December 18. Murphey's 24th annual cowboy extravaganza merges classic cowboy stories with the singer's golden tenor.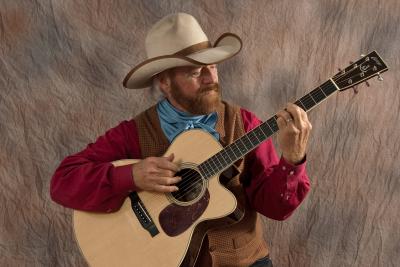 PC: Michael Martin Murphey by Joe Owen
Finally, Performing Arts Fort Worth presents Texas singer-songwriter Robert Earl Keen on December 30 as part of Bass Hall's Burlington Northern Santa Fe Railroad Popular Entertainment Series. Keen is known for his story-songs, and none are more vivid than "Merry Christmas from the Family." His annual holiday stint at Bass Hall is filled with Americana and Texas country music, and a lot of stories.