Ballerinas, musicians and haunted art –– there's a lot to do and see as summer turns to fall in Fort Worth! Here's your Art and About list for late September and October. 

Texas Ballet Theater:Sept 29 - October 1
Texas Ballet Theater returns to Fort Worth's Bass Performance Hall to stage Beauty and the Beast along with the Fort Worth Symphony September 29 through October 1. The performance follows the classic storybook tale of Belle, the Beast and his enchanted servants. For a special treat at 1 p.m. on October 1, TBT presents Tutus and Tiaras, where your little ballerina can dress up and enjoy some special attention.

Fall Artisan Market: October 1
Waterside welcomes fall with multiple outdoor events. Sunday, October 1, features a Fall Artisan Market from noon to 5 p.m. Local vendors with one-of-a-kind merchandise will set up shop in The Grove, while food vendors will be on hand at Whole Foods Market giving out samples and coupons. Enjoy live music as you stroll around to discover all the unique products being created right here in North Texas. Also enjoy Wind Down Wednesdays at 6 p.m. through October, with a free, one-hour outdoor yoga class taught by instructors from The Yoga Project. After class, yogis can enjoy $1 off wine at the Whole Foods Market Bar and Taco Diner, and extended happy hour specials at Piattello Italian Kitchen.


Hispanic Heritage Month
The Kimbell Art Museum Hispanic Heritage Month will feature interactive, docent-guided tours in Spanish on Sundays through October 15. The weekly 45-minute tours will explore the art pieces from Spain and the ancient Americas living in the Kimbell's permanent collection. No advance reservations required!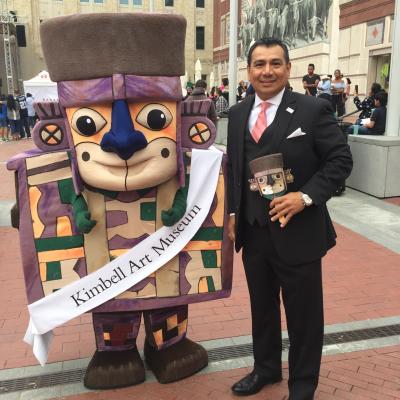 Texas Music Takeover: October 9-16
An event we're a little proud of isn't occurring in Fort Worth, but available to our friends across the pond. The Fort Worth CVB sponsors Texas Music Takeover (TMT) in London, U.K. October 9-16. Fort Worth-based musicians including Grady Spencer and the Work, Pat Green, Luke Wade and Austin Allsup (both featured on different seasons of the NBC reality TV show The Voice), and Casey Donahew will perform at venues throughout London. Green, Donahew, Allsup and Wade join Waco's Wade Bowen at a show at the historic Covent Garden on October 10. TMT is produced by Fort Worth's Rival Entertainment. Justin Frazell, who hosts the nationally syndicated Texas Red Dirt Roads radio show which he records here in Fort Worth, will emcee the concerts, including a live streaming event you can see at Billy Bob's Texas on October 12.



Pottery in the Park Arts Festival: October 14-15
The 15th annual Pottery in the Park Arts Festival takes over CERA (the former Lockheed Martin Recreation Area) October 14 and 15. The event features over 50 artists working in diverse media including pottery, jewelry and glass. Best of all, you can buy bisque ware, glaze it yourself, and artist will raku fire it while you wait! The event and parking are free.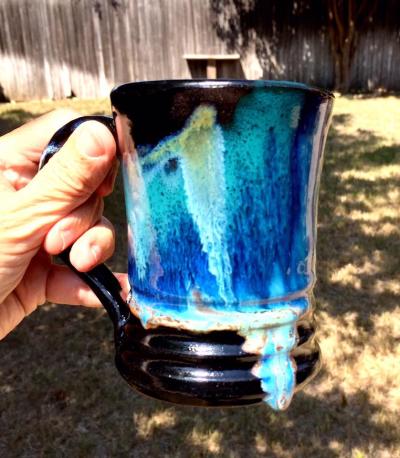 PC: Linda Embery Neubauer, Facebook
 
Ranch Bash: October 21
From its humble beginnings in the back parking lot, radio station 95.9 The Ranch's annual Ranch Bash has grown to take up two stages at Panther Island Pavilion. Come enjoy Fort Worth's Grady Spencer & The Work along with Texas natives Zane Williams, Shane Smith & the Saints, the legendary Gary P. Nunn, and more on October 21. According to Music Director Shayne Hollinger, the giant party is a way for the station to give back to the listeners. Hollinger says the space at Panther Island Pavilion is just about perfect, with the views of the water and the Fort Worth skyline at night. Tickets are available in advance or at the door. Ranch Bash benefits the Trinity River Vision Authority.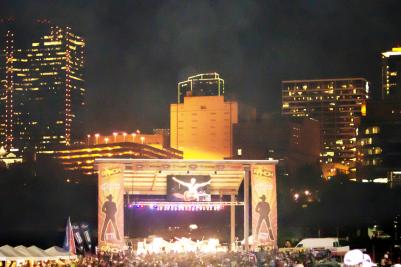 Modern 'til Midnight: HAUNT : October 27
Finally, what would fall be without a little haunting? The Modern Art Museum of Fort Worth hosts their annual Modern 'til Midnight: HAUNT on Friday, October 27, from 6 p.m. to midnight. HAUNT includes live performances by national and local bands on the lawn. During late-night hours, guests will have the opportunity to explore the photographic exhibition Misty Keasler: Haunt, join spotlight tours, and enjoy a cash bar and cuisine from Café Modern and the Modern Grill. Guests are encouraged to dress up and participate in the costume and dance contests (sorry, no masks allowed). You can buy tickets in advance at the Modern Box office; the event is free for members.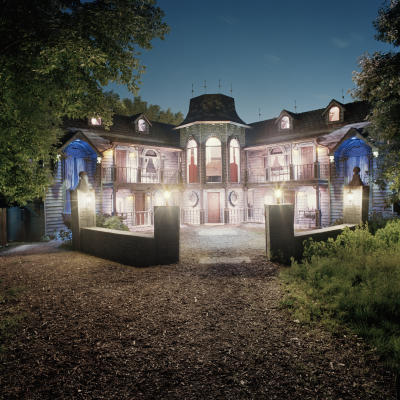 PC: Blackthorne Manor, Terror on the Fox, Green Bay, WI, Misty Keasler