Summer may be winding down but there's still plenty to do in Fort Worth. Check out some of the family-friendly activities happening this month:
Fort Worth's Zoo Safari Splash
If you haven't made it out to this new water park, the last hot days of August give you a great reason to visit. Safari Splash is part of the Fort Worth Zoo and costs an additional $5 after general admission. The parks features zero-depth water play areas, toddler section and four water slides. It closes for the season on August 30 so make plans now!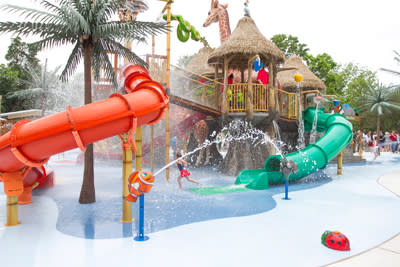 National Cowgirl Museum and Hall of Fame
The newest exhibit at the National Cowgirl Museum and Hall of Fame covers the life of cowgirl legend Annie Oakley. The recently renovated first-floor permanent gallery displays the exhibit Hitting the Mark: Cowgirls and Wild West Shows, which gives visitors a chance to explore more about Annie Oakley through displays of artifacts and multimedia presentations.
Visit the Kimbell Art Museum on August 29 to participate in their Drop-In Studio program. From 1-1:45PM, you and your child can take part in a short gallery activity and a studio project. Sign up at the entrance to the education studios in the Renzo Piano Pavilion for this free activity.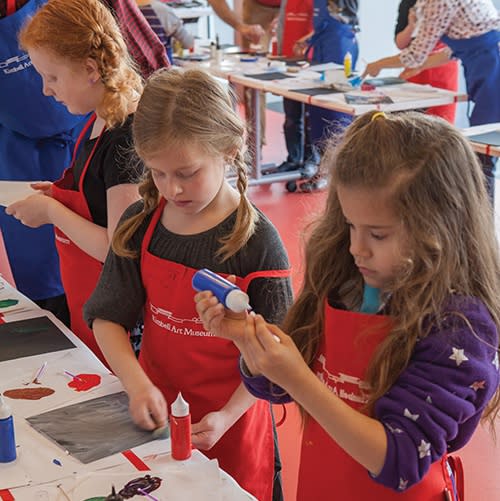 Panther Island Pavilion Sunday Funday
Enjoy the last Sunday of August on the Trinity River at the Panther Island Pavilion. The fun begins at noon and continues until 6 p.m. Choose from a variety of family-friendly activities that include kayaking, disc golfing, paddle boarding and riding a pedal boat. Food trucks, the Juice Caboose and Steel City Pops provide on-site refreshment options.