Summer fun is coming to an end, and back to school is rounding the corner. Spend your last free weekends cycling around the city to these fun festivals and events. 
August 5 & 6, 2017
The Perot Museum TECH Truck  - Cavile Outreach Opportunity Library
Dallas comes to Fort Worth! The Perot Museum brings their mobile innovation lab TECH Truck at 1 p.m. on Saturday, August 5, to Cavile Outreach Opportunity Library. The kids will be able to "Tinker, create, explore and hack" as they participate in hands-on projects like working with mini robots. Event is free. Get the details.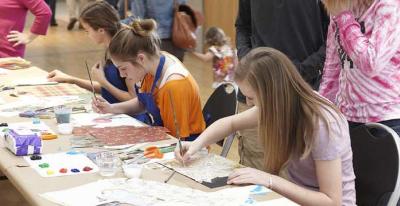 PC: Teen Workshop at the Kimbell Art Museum

Family Festival - Kimbell Art Museum
Discover the wonders of art and music at the Kimbell Art Museum's Musical Moderns Family Festival on Saturday, August 5. Pop over to the education studios to learn about how artists like Matisse, Klee, Kandinsky and others were inspired by music - all while creating your own masterpiece. Get the details.

August 12 & 13, 2017
Anime Film Festival - Modern Art Museum
Have a young teen that's interested in anime? The Modern Art Museum of Fort Worth will host Anime at the Modern August 4-12. Get comfy in the museum's auditorium for five screenings of Japanese animation. Admission is $9; $8 for Modern members; $6 for Modern Reel People members; and $5 for children under 12. Get details here.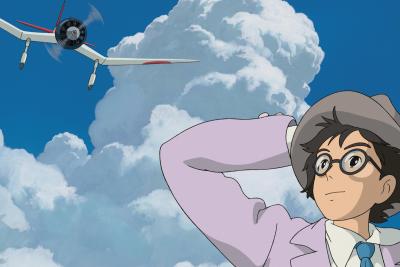 PC: The Wind Rises, Modern Art Musuem
 
The Land of Oz - Hip Pocket Theatre
Take the kids to the Hip Pocket Theatre as they put on a stage adaptation by Lake Simons and John Dyer of the 1904 children's classic: The Land of Oz. A twist on the beloved favorite, the play follows a young boy through the Land of Oz brought to life with puppetry, music and physical theatre. Get the details and purchase tickets.

August 19 & 20, 2017
Cowtown Opry - Livestock Exchange Building
Take it easy on a Sunday afternoon and head over to the Fort Worth Stockyards National Historic District to enjoy exploring the goings-on there. Take a stroll on over to the Livestock Exchange Building for the 2 p.m. performance of the Cowtown Opry as members perform a free, western music exhibition. The kids will delight and dance! It's a great way to end the weekend. Get the details.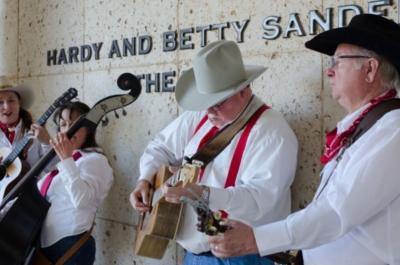 PC: Cowtown Opry

Great American Eclipse - Fort Worth Museum of Science and History
An historic event, the Great American Eclipse is an extremely rare occurrence you don't want to miss experiencing with the family. Join the Fort Worth Museum of Science and History form 11 a.m. to 1:30 p.m. on Monday, August 21, for hands-on eclipse-themed activities in the Innovation Studios, a live stream of totality in the Planetarium, solar eclipse glasses to view the partial eclipse outside and more. Eclipse expert Dr. Morgan Rehnberg will be on site to answer questions about solar eclipses as well. Free with regular museum admission. Get the details. 

August 26 & 27, 2017
The American Miniature Horse World Championship Show - Will Rogers Memorial Center
Mini only means more fun! Catch the miniature horses at the Will Rogers Memorial Center all weekend long starting at 8 a.m. each day. You can also check out the Youth World Championship Show to show your kids other kids raising these animals. Get the details.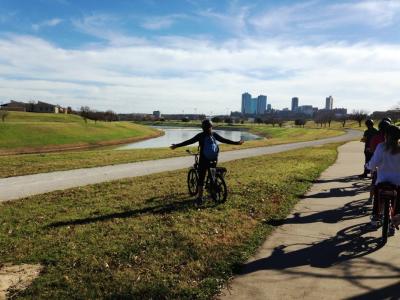 PC: Pedeo Electric Bike Tours 

Electric Bike Self-Guided Tour: Clear Fork Food Truck Park
Pedal as much or as little as you want atop a Pedego Electric Bike along the Trinity Trails. This bike tour is perfect for you and your teens to get in a little bonding time before school starts. Self-guided tours begin from the Clear Fork Food Truck Park off University Drive and must be reserved 24-hours in advance. Price is $40 per person and includes an eBike riding lesson (16-years and older), a bike helmet and food and drink. BBQ tours and Stockyards National Historic District tours also available. Make your reservation at pedegofortworth.com.