A few weeks ago I wrote about tacos -- more difficult than one would think, because there are so many great local taco places and there's so little blog-width. Tacos were a tough subject to tackle. But pizza is, if possible, even more subjective than tacos, due to the variables of crust, sauce, and toppings. Do you like yours New York-style, where you can fold the giant slice in half? Deep-dish? Crust so thin it looks like a cracker? Sauce dripping off the pie, or barely there? Wood-fired so the crust bubbles and chars?

In alphabetical order, here are some of the best pizza joints in Fort Worth.
Buffalo Bros is the brainchild of Chef Ed McOwen, a Culinary Institute of America grad who hails from Buffalo and has worked with his co-owner Jon Bonnell for the better part of two decades. The New York style, hand-stretched pizza comes with a variety of toppings, including the Beef on Weck (roast beef, horseradish cream, and provolone on a salted crust), an homage to McOwen's hometown sandwich. The pizza's also available by the slice, and even cheaper during happy hour. Buffalo Bros has two locations, one in Sundance Square and the original near TCU.
The multigenerational restaurant claims to have been the first pizza joint in Dallas County back in the 1940s when Papa Campisi came over from Sicily. Currently, the family has restaurants from Rockwall to Fort Worth. Campisi's menu includes a fair amount of the standard pizza ingredients, along with an extremely tasty gluten-free pizza crust option.
Founder Jay Jerrier went to Italy and was so inspired by the pizza he brought a Neapolitan chef to town to create what they call "the most authentic Neapolitan pizza." You'll find about two dozen different topping options on the menu, including nine vegetarian variations. The authentic pie is cooked in a wood-fired oven for a mere 90 seconds -- as a result, it's not easy to take the pizza to go, as you'll need a knife and fork to fully enjoy.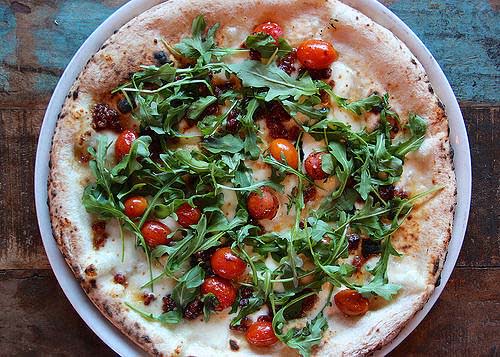 Anyone who grew up in 1970s Fort Worth probably has a memory of visiting one of the three original Mama's locations -- on East Rosedale, Berry Street or Camp Bowie (literally a stone's throw from where the current Mama's location sits). Mama's has the foldy New York crust with the thick outer edges, easy on the tomato sauce, heavy on the pure mozzarella. But the garlicky, buttery cheese stix accompanied by creamy Italian dressing are one of the best things about the Fort Worth-based chain.
Fittingly for its location by TCU, Mellow Mushroom has an esoteric variety of pizzas, including the Philosopher's pie (steak, portabella mushrooms, feta, provolone and mozzarella cheeses) and the vegetarian Kosmic Karma (feta and mozzarella cheeses, spinach, tomatoes and pesto drizzle). The restaurant now offers a vegan, gluten-free crust in addition to the unbleached, whole-wheat flour traditional hand-tossed dough.
The family-owned Texas pizza chain has over 30 locations from Abilene to Midlothian and Midland to Little Elm, with six in Tarrant County. There are two dozen pizzas on the menu, featuring both traditional (pepperoni, beef, sausage) and unusual (cashew nuts, cranberries) toppings. Palio's is one of the few restaurants in town where you can BYOB to enjoy a pizza or calzone on a pocket-sized patio.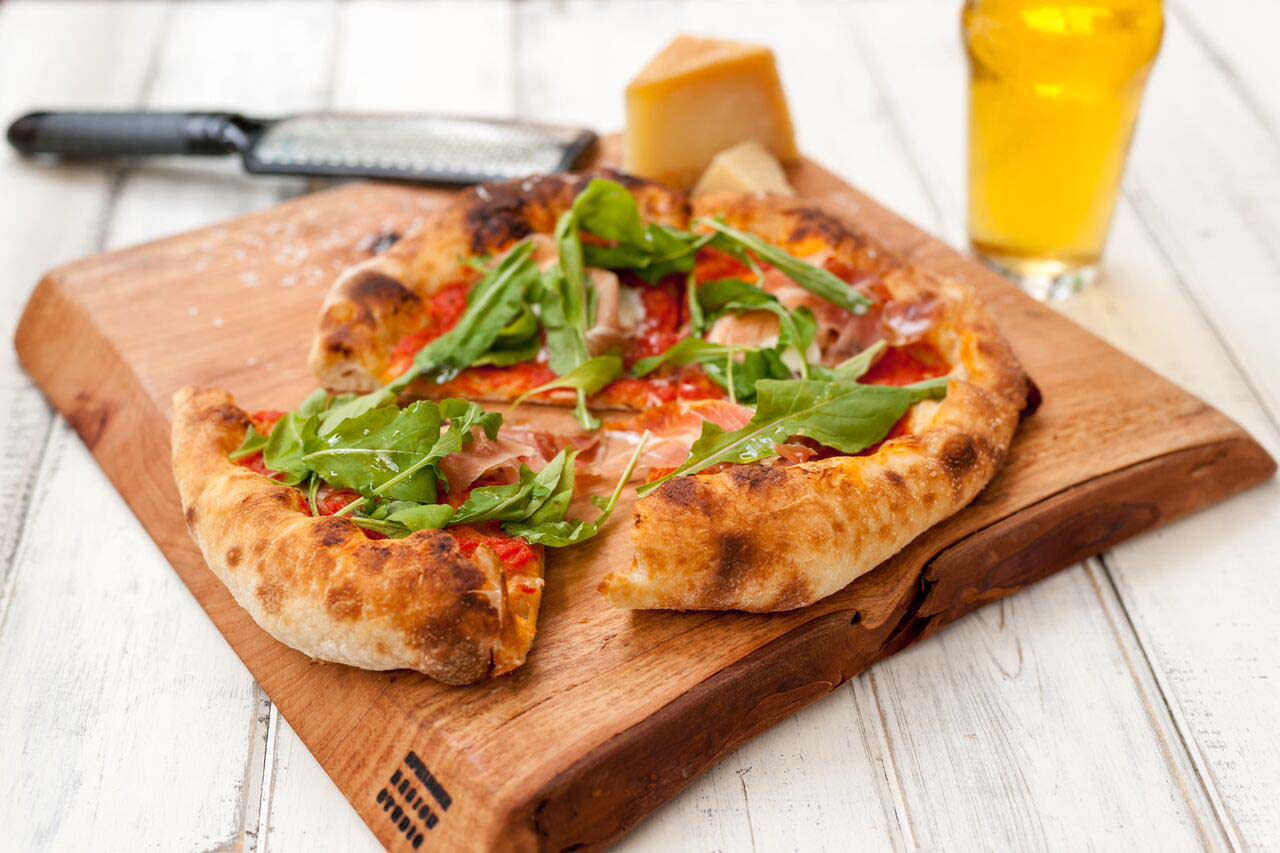 Locally-owned for nearly 30 years, the small pizzeria is a favorite of west side residents and TCU students. Perrotti's offers one of the best prices on cheese pizza (it's $5.25). The Works, with 18 toppings, is only $8.  If you're willing to pick up the pizza, you can get even better deals, but delivery (within a designated area) is only $2. And yes, the pizza tastes far better than you'd expect a $5 pizza to taste.
The shtick with this pizzeria, also located near TCU, is the variety of toppings. Everything is Emeril-ed up a notch: pepperoni's on the menu, along with applewood smoked ham, bacon, and garlic-buttered meatballs. Veggies include beer-glazed onions and caramelized pineapple. And forget about plain marinara -- here there's buttermilk Alfredo, salsa verde and Sriracha mustard sauce for your pie. You can customize your own with four toppings or pick from the list of three new-ish chef specials and eight pies that the Snobs won't let the place retire.
Thirteen Pies
The restaurant formerly known as Fireside Pies has dazzled Fort Worth diners since 2011 with a rotating menu of 13 pizzas. There's plain pepperoni and a Margherita pizza if you like, or go adventuresome with a garlic and baby kale with white sauce or perhaps house-made lamb sausage. And for the super-brave...the mystery 13th pie, which changes regularly.