Billy Bob's Texas is a frequent destination for many of the nation's biggest touring bands. The world's largest honky-tonk caters to thousands of fans on any given week, but the club's staff are always looking for ways to improve the Billy Bob's experience.
Billy Bob's Marketing Director Chris Spinks said customers are often surveyed about their likes and dislikes regarding the club. That feedback led to two recent changes at the iconic honky-tonk. Last April, Billy Bob's went smoke-free. The shift was based on feedback from the many patrons who aren't fans of indoor smoking. An outdoor patio was built to accommodate smokers.
Another request was to improve the audio and visual experience around Billy Bob's main stage. The stage slopes slightly from north to south, a feature that allowed for easy washing when the 100-year-old building served as a cattle barn. But the design means some areas in the music hall don't offer an ideal view of the stage. The solution involved installing large flat-screen TVs around the stage to livestream the show and a projector was installed in the center of the club. The upgrade also came with an improved sound system and new lighting.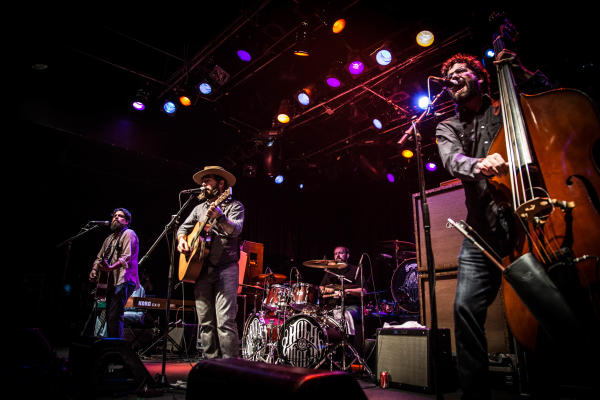 PC: Billy Bob's Texas
The upgrades couldn't have come soon enough. Live music acts are booked Wednesday through Sunday every evening. There are plenty of reasons to show up early, too. Free line dance lessons are offered every Thursday at 7 p.m., and you can even watch live bull riding at 9 p.m. and 10 p.m. every Friday and Saturday. The calendar is packed with themed festivals like Billy Bob's 4th of July Picnic, Burning Bubba and Cinco de Mayo festivals. And there's always great food from the Honky Tonk Kitchen and cold beer from the 30+ bar stations.


"A lot of people think we just do country music," Spinks said. "We do rock 'n' roll, country, Tejano, blues, all sorts of genres. No matter what people are into we probably have something for everyone."
Later this year, Billy Bob's will host an all-new karaoke competition. The contest will have a "significant cash prize," Spinks said. For info on the upcoming competition and other Billy Bob's Texas events, follow the honky-tonk on Facebook, Twitter (@BillyBobsTexas), and Instagram (@billybobstexas).