As we celebrate International Women's Month, it's time to shine a spotlight on the talented female chefs who are making their mark in Fort Worth's vibrant culinary scene. From creating innovative dishes to running successful restaurants, these women bring a unique culinary point of view that makes Fort Worth a delicious destination for dining. 
Chef Dena Peterson Shaskan began blazing the trail for female chefs when she was named Executive Chef of Café Modern inside the Modern Art Museum of Fort Worth in 2004 and remained there for an impressive 11 years. During her tenure, Café Modern was recognized as one of the top restaurants in the nation by Gourmet Magazine.  With over 25 years of experience in catering, Peterson has also earned rave reviews and a loyal following across the Metroplex. She's made another impressive culinary venture with the opening of 3rd Street Market In Downtown Fort Worth where her crave-worthy menus of soups, salads and sandwiches change daily. 
Donatella Trotti is the chef and owner of Nonna Tata, a cozy and charming Italian restaurant in Fort Worth's Near Southside district. Nonna Tata opened in 2006 and awakened the once sleepy street of Magnolia Avenue with consistent crowds eager to try her authentic Italian dishes. In 2010 she participated and won the Top Chef competition in Fort Worth. Trotti's menu features classic Italian cuisine made with fresh and authentic ingredients, and her dishes are inspired by her childhood in Italy.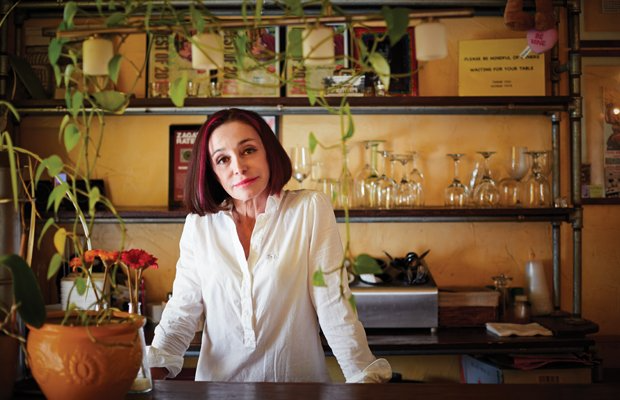 Chef Molly McCook co-owns and serves as the executive chef at Ellerbe Fine Foods, a renowned restaurant in Fort Worth's Near Southside that earned the recognition of Bon Apetit as one of the top new restaurants nationwide in 2010.  With training in sustainable dining practices from some of the country's most esteemed restaurants, Chef McCook brings a special touch to her innovative and seasonal menu items in the Ellerbe kitchen. Chef Molly McCook was a James Beard Award semi-finalist in 2020, cementing her place among Fort Worth's most accomplished female chefs.
Katie Schma is a highly skilled and accomplished female chef in Fort Worth with an impressive culinary background. She learned her craft while working alongside culinary icon Julia Childs and honed her skills with a stint in Paris at the prestigious three Michelin starred L' Arpege. Schma opened her own restaurant, Local Foods Kitchen in the Tanglewood neighborhood of Fort Worth in 2016. They offer a seasonal menu of small batch to-go meals, soups, sandwiches, salads, and an impressive array of sweets.  Schma has also made her mark as the executive chef of City Cafe To Go and was involved in the opening of Nest Deli and Takeout with her mother Mardi Schma in California. 
Chef Jenny Castor redefined food truck cuisine for the foodies of Fort Worth with the opening of Lucky Bee Kitchen. This boutique food truck offers sophisticated street food with seasonal menus using local ingredients and was awarded Best Food Truck (Readers' Choice) in 2017 by Fort Worth Magazine. Castor's whimsical, vibrant, and elegant approach to dining has made her a standout in Fort Worth's culinary scene, and her skills were recognized when she was awarded the 2022 CultureMap Tastemaker Awards winner for Chef of the Year. 
Fort Worth's culinary scene is thriving, thanks in no small part to the many talented female chefs who call the city home. Chef Callie Salls has made a name for herself not only with show stopping stunning cheeseboards but also with her commitment to using high-quality ingredients in all her dishes, from her meal delivery service Meyer and Sage to her brick and mortar grab-and-go shop. Katrina Carpenter opened Carpenter's Cafe just before the Covid- shutdown but that hasn't stopped her from becoming a local favorite, thanks to her famous chicken salad and delicious fare. Chef Sarah Hooten's Hot Box Biscuit Club has grown from a popular pop-up to one of the only all-day brunch spots in town. Chefs Hao Tran and Dixya Bhattarai started their businesses selling dumplings at pop-ups before establishing their own successful ventures, including Hao's Grocery and Indulge Culinary Studio, respectively. Together, these women are elevating Fort Worth's culinary scene with their innovative menus, commitment to quality ingredients, and dedication to providing unique and memorable dining experiences.