Keeping up with the newest musicals to hit Broadway or elsewhere is every bit as exciting as seeing what series Netflix or HBO is rolling out next. Bass Performance Hall offers the perfect space to get dolled up and immersed in those colorful worlds as they unfold onstage. This season will be particularly exciting with big name acts like The Book of Mormon and a popular ballet, Dracula, already on the books.
Texas Ballet Theater's Dracula will run October 16-18. The ballet, choreographed by TBT artistic director Ben Stevenson, returns to Fort Worth after a two-year absence. Dracula sets Bram Stoker's iconic novel to music by 19-century Hungarian composer Franz Liszt which will be performed by the Fort Worth Symphony Orchestra. Reviews of this work have been overwhelmingly positive and it promises to offer a stark and refreshing contrast to popular ballets like The Nutcracker.
Kinky Boots runs October 27 through November 1 and is presented by Performing Arts Fort Worth. With songs written by pop icon Cyndi Lauper, Kinky Boots is a fashion-savvy musical based on the story of Charlie Price, who is struggling to keep his family's shoe-making business afloat. He finds unlikely business advice from Lola, a cabaret performer. Kinky Boots is the winner of six Broadway Tony Awards.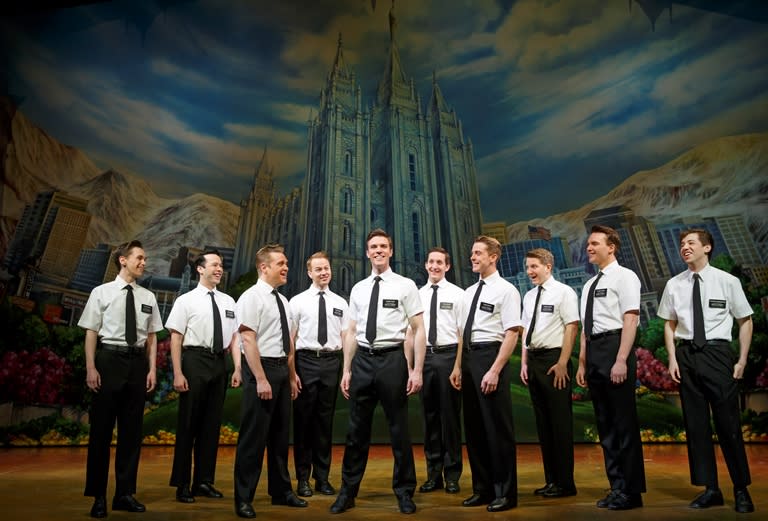 Book of Mormon is making its way to Bass Performance Hall December 1st through 6th as part of Performing Arts Fort Worth's Broadway at the Bass subscription series. This would be a great reason to subscribe to the series, which also includes Motown: The Musical January 13-17, Disney's The Little Mermaid March 29 - April 3, and Andrew Lloyd Webber's The Wizard of Oz June 7-12.
Book of Mormon is the brain-child of South Park creators Trey Parker and Matt Stone. The religious satire follows two, overly optimistic Mormon missionaries who are sent to a remote village in Uganda only to find that the locals are more concerned about warlords, famine, and AIDS than hearing the duos' message. The comical musical set box office records after opening on Broadway in 2011 and went on to win nine Tony Awards soon after.
These are just some highlights. Bass Performance Hall is packed with concerts by Fort Worth Symphony, Van Cliburn Foundation, Fort Worth Opera, and dozens of visiting groups as well. Even with 2000-plus seats, Bass Performance Hall does sell out. So don't put off reserving a seat for too long. For complete listings click here. 
For a full Calendar of Events, click here. Headline Image PC: Photo by Matthew Murphy.