At the Fort Worth Botanic Garden|Botanical Research Institute of Texas we like to celebrate Hispanic Heritage every year!
Visit the Garden September 15 to October 15 to celebrate and participate with us Hispanic Heritage during our second annual ¡Celebramos! series!
¡Celebramos! A Celebration of Hispanic Heritage
You might know that in 1968 Congress requested President Lyndon B. Johnson to declare September 15 and 16 as the National Hispanic Heritage Week, observing the week with appropriate ceremonies and activities. Indeed, the timing of Hispanic Heritage Week coincides with celebrations of Independence Day for some Latin American nations like Costa Rica, Guatemala, El Salvador Nicaragua, Honduras (Sep 15, 1821), Mexico (Sep 16, 1810), Chile (September 18, 1810). Later on in 1988, President George H. W. Bush became the first president to declare The National Hispanic Heritage Month from September 15 to October 15.  Here at FWBG|BRIT we celebrate it including Day of the Death November 2. 
During this time at FWBG|BRIT, we have many festivities of the Hispanic culture we know you will enjoy while you visit us. All are most welcome!
Our kick-off event is Saturday, September 17 with the Blue Zone Project "Agua fresca", yoga class, La Herbolaria, Lotería Game, food trucks, and music.   
Have you ever heard Texas and FWBG|BRIT are part of the Blue Zone Project?
This is a Project that focuses on improving your well-being and that of your community too. All can participate—from workers and worksites, schools and students, civic organizations, restaurants, grocery stores—to live longer with a higher quality of life.
Look into https://info.bluezonesproject.com/home for more information about the Blue Zone Project.
For the betterment of your health we are having agua fresca to taste and to sell as well as a demonstration session for you to learn how to do agua fresca!
Do you know how to make agua fresca? Have you ever try making agua fresca? Visit the Garden Saturday, September 17 between noon and 2 p.m. and we let you know how.
But let me tell you something about agua fresca: it was that in the 14th-15th century the Aztecs created agua fresca by gathering fruits along the river on their way to Tenochtitlan (Mexico City). They muddled the fruit in water, and then added ice taken from the top of extinct volcanoes to make their drink more hydrating and refreshing. Today, agua fresca is enjoyed in Mexico, Central America as well as some parts of the United States.
Join our yoga class at (TIME) and meet Edwina, our wonderful instructor!
La herbolaria
Do you know that there are some plants and herbs that are medicinal? This means that they can help you to feel better because they are part of alternative medicine as an effective way in treating different and diverse ailments. If you have stomach upset, for example you can have chamomile tea (matricaria recutita) or té de manzanilla to feel better!
We will have a demonstration of some plants and how they can help heal some ailments.
---
Find 30+ more ways to celebrate Hispanic Heritage Month in Fort Worth.
---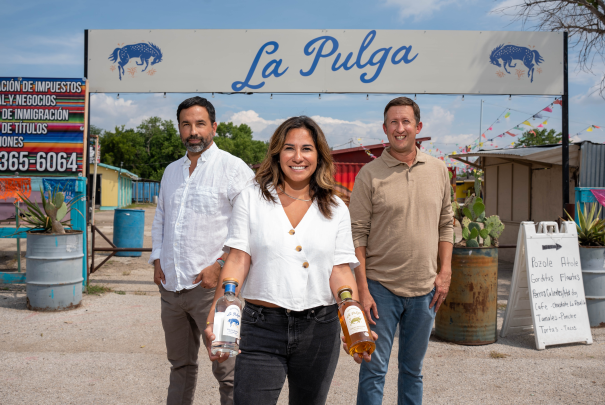 Spotlight on: Sarah Castillo
It's hard to talk about Fort Worth's hospitality scene without mentioning Sarah Castillo. The restaurateur and entrepreneur may be known around town for her successful taco shop, Taco...
Read More