Fort Worth's historic Cowtown Coliseum is home to many impressive feats and firsts. First, there's the history behind the 106-year-old building's construction. In 1908, the palatial arena was built by Native Americans in just 88 days. The venue was the country's first indoor rodeo. Then there are the historic visits by Elvis Presley, Theodore Roosevelt, Bob Wills, and George Strait, among many others. But the Fort Worth icon has yet another accolade to add its lengthy list. This month, the Cowtown Coliseum celebrates 20 years of continuously running the world's only year-round rodeo, the Stockyards Championship Rodeo.  
Four years after taking ownership of the coliseum in 1992, the building's general manager Hub Baker decided to start a weekly rodeo that would run year-round. The coliseum had been home to intermittent professional rodeos before, but the new vision was meant to give the Stockyards a permanent connection to the original cowboy sport, according to Baker's son, Joe Hub Baker, Fort Worth Stockyards Development Director and Livestock Superintendent. 
The Rodeo pits real contestants against formidable adversaries. Many of the events may sound familiar, even to the rodeo unwashed. There's bull riding, bareback horse riding, various styles of bronc riding, calf and team roping, calf scrambles, and more.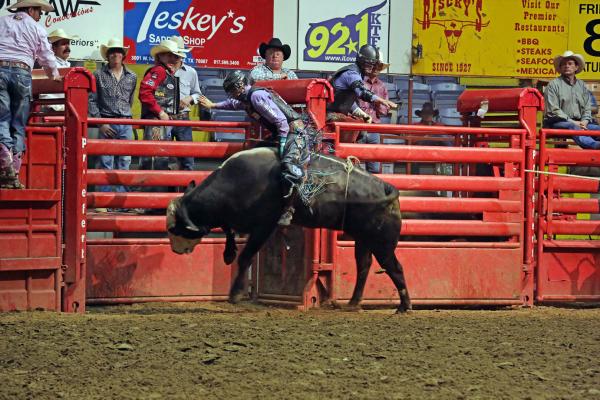 "Most of these events were once common practice among cowboys at ranches," said Baker.  As for the Rodeo's most popular event, bull riding, Baker says it's "a 2,000 pound piece of rock-hard hamburger with a bad attitude."
While the dangers to riders are very real, he added, everyone involved with the Championship Rodeo works to ensure no animals are harmed. 
Twenty years strong, the Stockyards Championship Rodeo often sells out the coliseum's 2,300 seats to both visitors and locals looking for fun Friday or Saturday night.
The coliseum has hosted many rodeo greats over the past twenty years, including 23-time world champion Trevor Brazile, who is commonly known as the "King of the Cowboys." Other notable competitors include eight-time world champion Roy Copper and his son Tuf, a three-time world champion in tie-down calf roping.
"Every world champion rodeo cowboy comes through the Cowtown Coliseum at some point in their career," said Baker. 
Thousands of visitors from around the world fill the stands each year to watch these athletes perform. 
"Fort Worth has a great tourism economy," Baker said. "Here in the Stockyards, we'll see around 3 million visitors a year. Inside these doors, approximately 250,000 come in and buy a ticket. This year, we expect it to be even more."
Baker and his staff are now preparing for the 26th annual Red Steagall Cowboy Gathering and Western Swing Festival held October 28-30 in the Stockyards.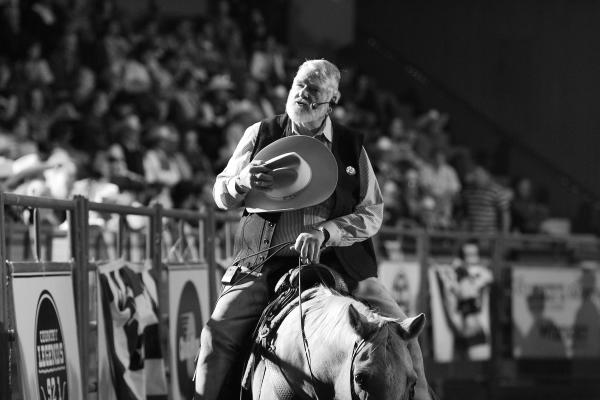 The festival will showcase many events suitable for all ages, including chuck wagon competitions, trappings shows, cowboy poetry and music, Western swing dances, Ranch Cutting Horse Association Rodeo Finals and more. Make sure to visit two in-house museums before the Rodeo Finals at Cowboy Coliseum: The Bull Riding Hall of Fame and the Texas Rodeo Cowboy Hall of Fame.
"We try to hold on our roots," Baker said. "We pride ourselves on our heritage and traditions. Is a cowboy any different today than the same guy 30 years ago. No, they're still just as much of a cowboy."