Fort Worth will make history June 8-14 as the host city of the first nationally televised sporting event aired since the outbreak of the COVID-19 pandemic.  The Charles Schwab Challenge, the longest-running PGA Tour event still being held at its original site, will be held without fans.
---
Though closed to spectators, the Golf Channel and CBS will televise the highly anticipated event that is expected to be stacked with elite players due to the two-month pause in events. Tour player Ryan Palmer, a Colonial Country Club member, told Golf Channel "I expect a strong field, if not the best field Colonial has ever had."
Rory McIlroy, currently the world's top-ranked player, is scheduled to play the tournament for the first time. Kevin Na will return to defend his 2019 title against the likes of Justin Rose, Brooks Koepka, Jordan Spieth, and two-time winners Zach Johnson and Phil Mickelson. Tiger Woods has been rumored to play, though, not confirmed.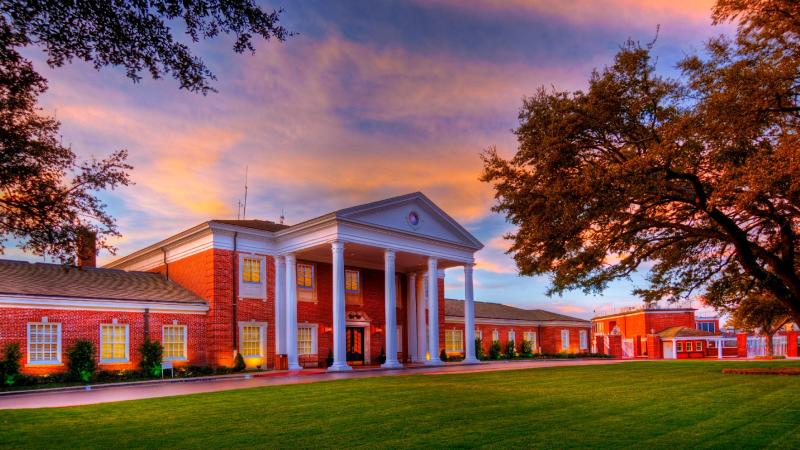 Fort Worth Golf History
Golf greats like Arnold Palmer, Jack Nicklaus and Phil Mickelson have played and won at the storied course at Colonial Country Club that nine-time Major winner Ben Hogan helped put on the map. Hogan won the Tournament five times, including the very first in 1946, for which he is now honored with a statue and the course nickname "Hogan's Alley." Hogan cut his teeth on the game in Fort Worth at the Glen Garden Country Club where he caddied alongside fellow World Golf Hall of Famer Byron Nelson. The grounds are now home to Firestone & Robertson Distilling's (recently acquired by Pernod Ricard) Whiskey Ranch facility where 16 of the 18 holes were preserved for charity events and private gatherings.
Fort Worth businessman Marvin Leonard, a friend of Hogan's, founded Colonial Country Club in the 1930s. Leonard also built Shady Oaks Country Club on Roaring Springs Road. 
Nike Golf Test Facility "The Oven" was located in Fort Worth until the department closed in 2016. The facility housed all of Nike Golf's research, development and custom fitting operations. It was THE destination for Nike's elite golf athletes like Tiger Woods and Rory McIlroy. Former Nike Golf Master Craftsman Mike Taylor has reopened under the name Artisan Golf. Golf.com called him the "golf club whisperer" for his longtime working relationship with Tiger Woods.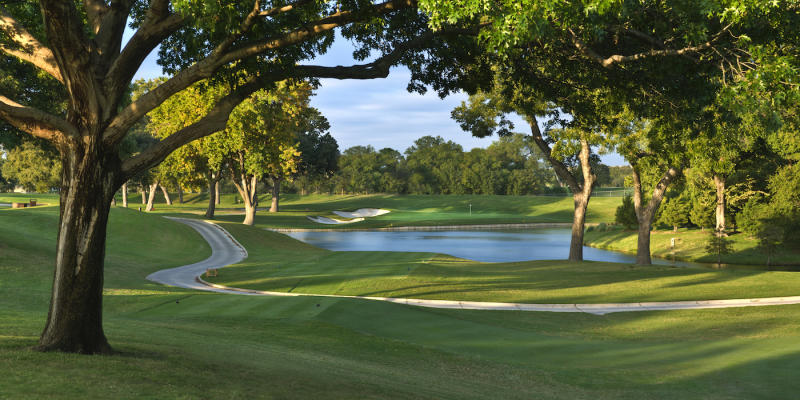 Public Courses
Fort Worth has a number of excellent courses open for public play. The City owns Meadowbrook, Pecan Valley (offering two courses from which to choose), and Rockwood (which boasts a recently revamped course and has a new clubhouse under construction). You can also book a tee time at privately owned Waterchase, Champions Circle, The Resort on Eagle Mountain Lake and Fossil Creek.
The health and safety of all individuals is of the utmost importance. The PGA Tour unveiled a detailed, 37-page health and safety plan outlining the protocols and measures being taken.