Before I can tell you about Cannon Chinese Kitchen, I need you to do something: Forget everything you think you know about Chinese food. Forget puffy fried chicken chunks and gloppy sweet sauces. Forget that you think you don't like tofu. Forget the all-you-can-eat-buffet-mystery-meat. Cannon Chinese Kitchen, now open in the Near Southside, is something you likely haven't seen before, at least not around here. 
Not only is the food different, the experience is, too. With just 67 seats in a couple of rooms of their 1920's bungalow, diners can feel like they're enjoying a meal at grandma's house, that is if their grandma was a dim sum expert. Cannon is working hard to get things right, just as you'd expect from the family that brought you Tokyo Café and Shinjuku Station. They're adding more menu items as recipes and service are perfected. Servers kindly educate you about the choices and how to best enjoy them. I appreciated being shown how to mix the sauce for the dumplings and the tip on letting the dumpling steep in it for a minute or so, as opposed to rushed and sloppy dipping.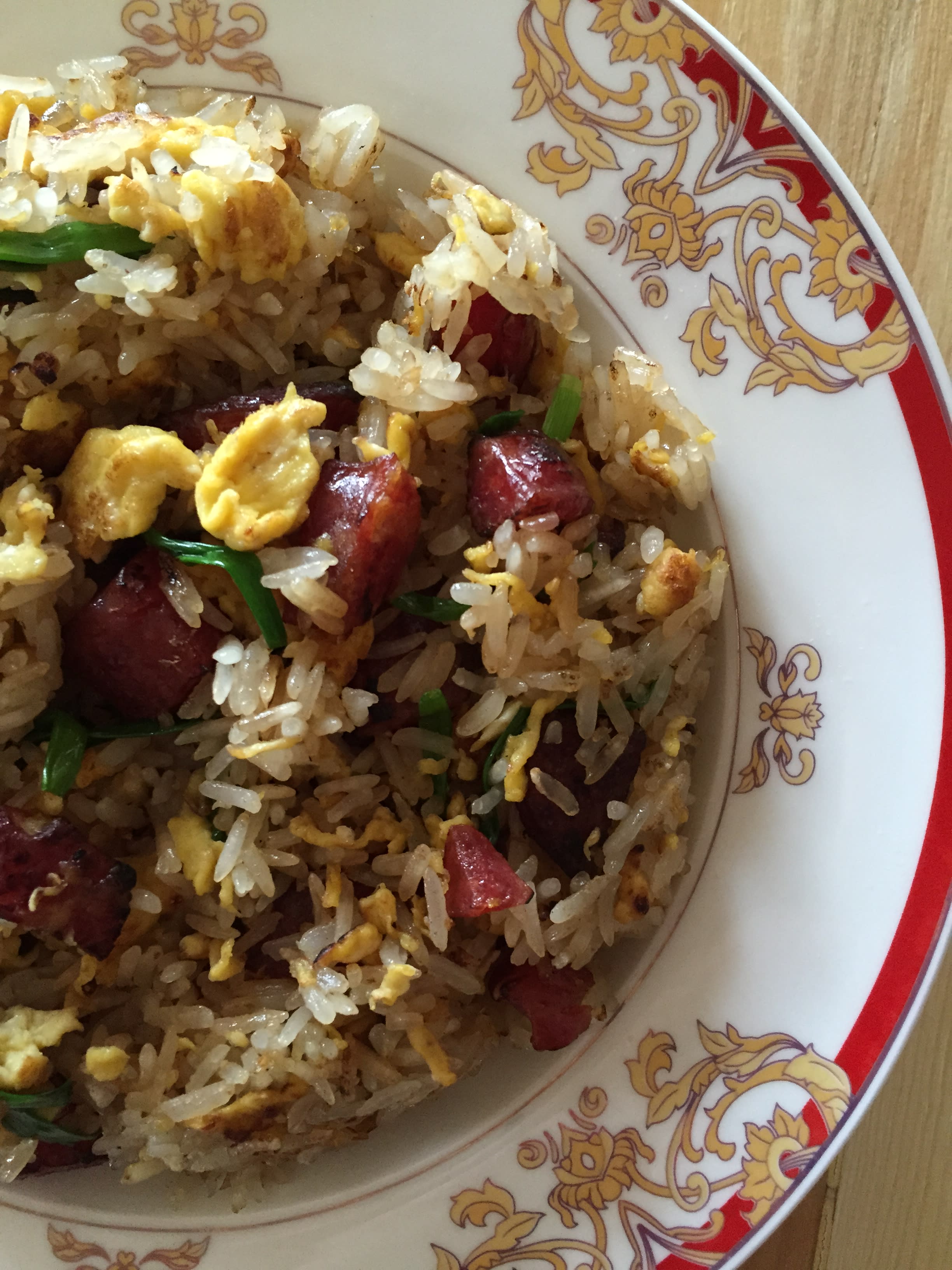 Each dish was modestly presented in a pretty, old-fashioned plate or bowl, but all offered considerable flavor. The Maple Leaf Duck Stir Fry married meaty and earthy flavors with the freshness of spring scallions and bok choy. Most had an enjoyable balance of sweet and salt, but the sour elements, found in the Hot and Sour Soup, and here and there elsewhere, were my favorite. The Nine Layer Scallion Pancake was exactly what it should be, crisp, salty, and mild making for a great transition between some of the bolder dishes. The Sweet & Sour St. Louis Ribs were my first time trying Chinese-style ribs. Their sauce gets its distinctive red coloring from beets, a joyful surprise. Sausage and Leek Fried Rice is the perfect comfort food, without being too heavy. One final suggestion: order anything that has Chrysanthemum in the name. Start with hot Chrysanthemum tea and end with the creamy and delicate Chrysanthemum Panna Cotta with Honey.
Cannon Chinese Kitchen is located at 304 West Cannon Street in the Near Southside Neighborhood. Currently, hours are from 5-9 pm Monday-Thursday, and 5-10 pm Friday and Saturday; closed Sundays. They plan to open for lunch service in the next few weeks. Keep up with them on Facebook for details.