The NFL will come to Fort Worth in January. Or at least a lot of its teams' scouts will. Talent evaluators from CFL and XFL franchises will make appearances as well. They'll all come to see college players who hope to earn roster spots with one of their organizations next season. 

This football job fair is called the College Gridiron Showcase (CGS). In its sixth year (second in Fort Worth), the invitation-only event attracts players from all positions, college competition levels and backgrounds. What they all have in common is that they have a shot to realize their dreams of playing professional football. On January 3-8, pro scouts will form opinions on which of those players have what it takes to continue their playing careers. The on-field portions of the CGS take place at All Saints' Episcopal School and are free and open to the public. Perhaps you're wondering if that DT you watched in college or that QB you remember seeing in a playoff game at Farrington Field can make the pros. Head to McNair Stadium and see if your opinion matches that of player personnel pros.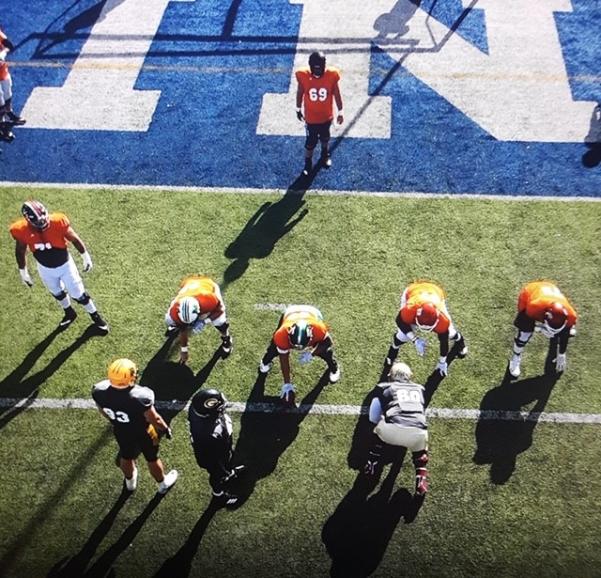 The CGS bears some similarity to all-star gatherings like the Senior Bowl, the East-West Shrine Game, and the NFLPA Collegiate Bowl. All offer players desirous of entering the pro ranks after college a chance to audition for the men and women who control such employment decisions. CGS founders Jose Jefferson and Craig Redd have looked to set their version apart by drilling down to the essence of what most benefits scouts and players. Hopefuls don't play a game, per se, although they will have a controlled scrimmage the final Wednesday of their event.
Extensive drills for every position will take place, including the specialists (the CGS takes a lot of pride in making sure the punters and kickers get a fair shot at demonstrating their skills). NFL rules don't allow them to time players in, say, a 40-yard dash, but you can be sure all the scouts in attendance will have brought their stopwatches. You can bring yours, too, if you really want to try to get a handle on how fast some some of these kids truly run. Of course, that young player might not be from a U.S. college at all, yet hailing from Canada, Australia, Denmark or even Japan as Jefferson, Redd and company have been considering developmental players from the listed international locales.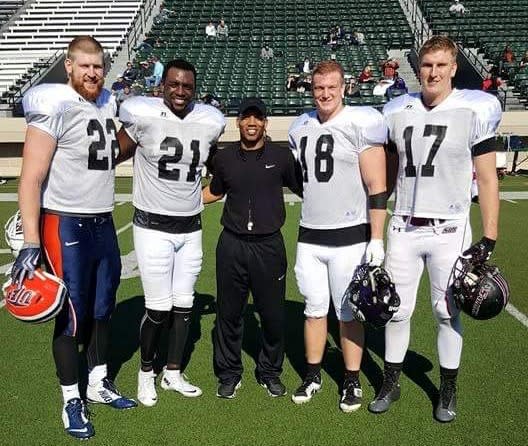 Besides the players who have come a long way physically to be in North Texas, you have loads who have done so metaphorically. CGS places plenty of athletes in pro football every year, but they don't always come from Power Five institutions or even schools you've ever heard of. Some of them have overcome coaching changes, family tragedy and multiple collegiate transfers to get to the point where they can put it all on the line to make a career from American football. They aim to follow the examples of former CGS players like NFL regulars Sebastian Joseph and David Mayo, and Super Bowl winners Adam Butler and Jacob Hollister.
CGS attempts to prepare these young players for life should they get drafted or signed as a free agent. Stacy Elliott, whose son Ezekiel is the featured running back for the Dallas Cowboys, is scheduled to speak at a parents seminar as he did last year. Brenda Tracy, an activist and an assault survivor, will offer straight talk on treatment of women by male athletes. Former NFL coach Hue Jackson will be on hand as well to help with preparations and expectations.
As you watch the bowl games this month, you will no doubt notice some senior standouts and wonder if they have a chance to play next year. Watch some of these individuals in person at the CGS as well as individuals from all NCAA divisions. For high school or youth players who attend, not only will they get to see some superb talent on display, they'll get to observe, in an intimate setting, the drills these high-level athletes do, how they prepare and their techniques. The College Gridiron Showcase represents a unique opportunity for football players and fans alike.