Fort Worth has an extensive and varied restaurant scene, no doubt. But beyond the beloved steak, burger, and Tex-Mex joints, there are several unique destinations in this city of cowboys and culture where you can sample cuisine that's off the traditional culinary path.
1.) Greek food aficionados will enjoy Flying Carpet Turkish Café, Fort Worth's only genuine Turkish restaurant and carpet emporium. Greece was part of the Turkish Ottoman Empire for centuries, and the Turks also borrowed heavily from the recipe books of their Lebanese and Persian neighbors. The differences in flavors and spices are subtle, so the hummus and tabbouleh will taste similar to, if not exactly like, the food at your favorite Greek or Lebanese restaurant.
The Imam Bayildi ("The Imam fainted"), an impressive dish of eggplant stuffed with tomatoes and garlic and roasted in olive oil is tender and almost meaty. Don't skip the Turkish coffee -- order it orta shekerli (medium sweet) unless you're brave enough to go with the sadeh (unsweetened) -- which tastes, as legendary soul singer Al Green would say, "Strong as death, sweet as love." Although Turkish delight isn't on the menu, you'll find flaky baklava and a flan-like treat called kazandibi. And yes, you can really buy a carpet there.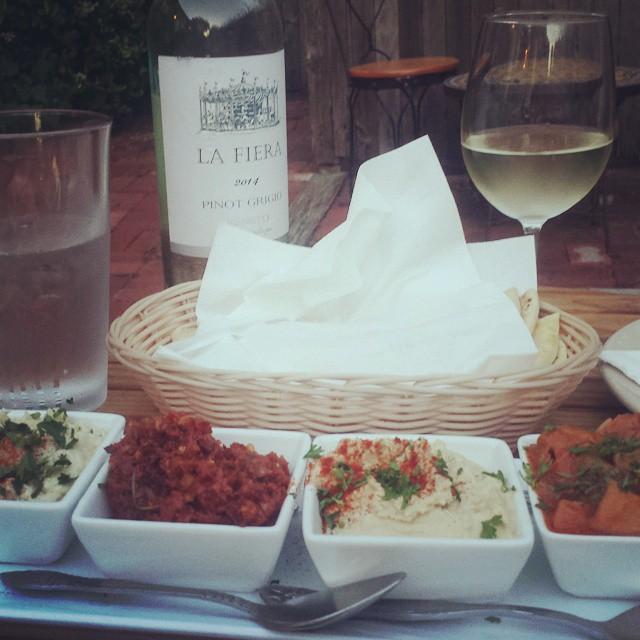 2.) There's no food truly comparable to Ethiopian cuisine. Samson's Market Bistro is the year-old restaurant owned by Samson Yousef and wife Jenger. The tiny bistro sits next to the 7-11 convenience store Yousef's owned for years. The dominant seasoning in Ethiopian cooking is berebere: a mix of peppers, onions, turmeric, garlic and ginger. The alchemy of the sauce changes the earthy taste of lentils in the miser wat and brightens up plain chickpeas in the shiro wat. While vegetarians can eat well here, Samson's also offers beef, chicken and lamb dishes. Along with the fork-tender lamb, my favorite dish at Samson's is the tikil gomen -- al dente cabbage, potatoes and carrots in a glowing yellow turmeric-based sauce with a hint of garlic. It's all served up with injera bread, used as both a plate and a serving utensil (no forks -- you use the chunks of bread to dip in the sauce or roll up the food like a taco.) For a little extra cultural exchange, call and ask when the next traditional Ethiopian coffee ceremony happens.
| | |
| --- | --- |
| |   |
3.) From the simple preparation of Ethiopian food in Arlington Heights, it's a few miles to a kitchen steeped in haute cuisine on 7th street. There is no restaurant in town like Le Cep, the modern French bistro owned by spouses David and Sandra Avila. Diners put themselves in Paris-trained Chef Sandra's capable hands with a four or eight-course prix fixe tasting menu that usually includes soup, salad, a fish course (with caviar if you're lucky), meat (beef, bison, or maybe duck) and a palate cleanser before a lovely dessert.
An additional cheese course is available for a small up-charge, and well worth it. The eight-course menu ensures you get one of everything from the kitchen that evening. Avila changes the offerings monthly, so don't count on developing one favorite dish. For a special romantic evening, or a way to dazzle out-of-town visitors with a true vision of French cuisine in Cowtown, Le Cep is a gem.
Related Articles
Good Vibes, Island Flair, and Jerk Sauce
Fixture Restaurant and Social Lounge 
Le Cep Elevates Fine Dining in Fort Worth