Sushi, sashimi, tempura and miso are all terms you are likely familiar with.  These Japanese staples are just a few of the delicious dishes you can find at these Fort Worth restaurants.


Hatsuyuki Hand Roll
907 Foch St
@hatsuyukifw
One of the things I love about Hatsuyuki is their set up. Everyone sits at the large u-shaped bar with the sushi chefs in the middle preparing your food right in front of you. Not only is it fun to watch but when dealing with raw foods it sets me at ease to see them prepared in the moment.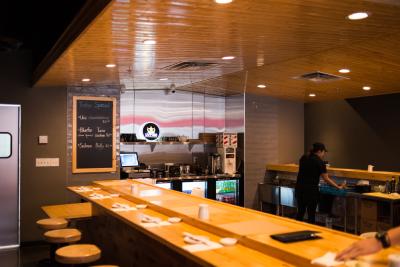 On my latest visit I had the signature salmon belly nigiri, the uni (sea urchin) nigiri, and the BBQ eel hand roll. The salmon belly is two thick slices of wonderfully fatty salmon belly seared with a blowtorch and set atop the beautifully seasoned sushi rice and drizzled with a slightly tart, bright soy sauce.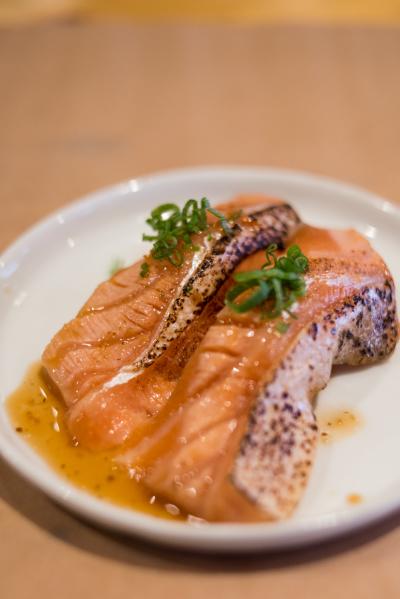 The BBQ eel is a great place to start if you aren't completely on board with raw fish yet (but you really should be; it's delicious) since it is fully cooked and served warm. If you haven't had sea urchin before, it's more of a texture than a taste. Incredibly soft and smooth, the urchin has a light taste of seawater that is incredibly light and refreshing, like breathing in an ocean breeze. With a rotating menu of special menu items, Hatsuyuki is a great place to keep coming back to for new sushi and sashimi.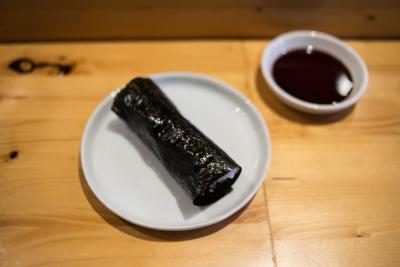 Tokyo Café
5121 Pershing Ave
@tokyocafefw
I come for the sushi, but I always end up getting something from the "small plates" section of their ample menu, like the Fried Calamari, Tak Fries, or what I got on my most recent visit, the Avo Bake.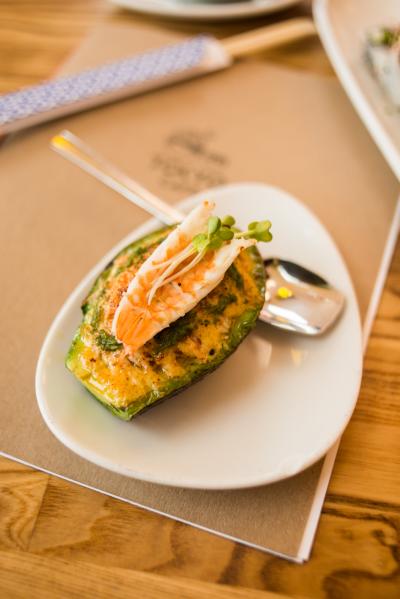 The soft baked, deliciously fatty avocado is stuffed with slightly sweet kanikama crab mix and shrimp and makes for a great starter. Besides all the classic sushi rolls you can imagine, Tokyo has some fun rolls like the Tejas Roll with Yellowtail, avocado, cucumber, chili mayo, Sriracha, scallions and a fried jalapeño.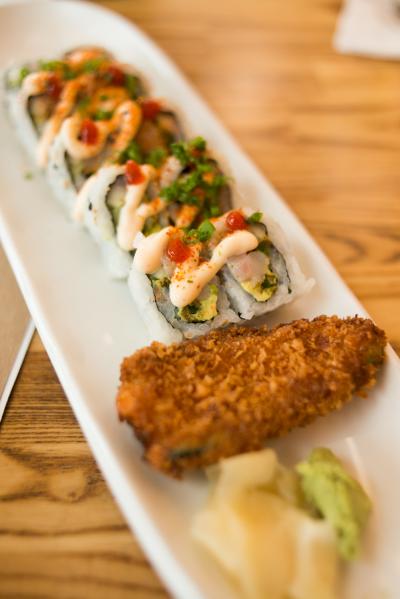 Located off of Pershing Ave with a fun, bight open space, a great menu made from high-quality ingredients, Tokyo Café is a great spot to keep exploring. 

Hanabi Ramen
3204 Camp Bowie Blvd
@hanabiramentx

From Japanese Chef Tako Ito, Hanabi Ramen and Izakaya in the Cultural District of Fort Worth is a fantastic spot for a selection of ramen bowls ranging from the classic Tonkatsu to different flavors like the Tokyo Black made with black garlic oil or the Tan Tan Men made with sesame seed broth and peanut paste.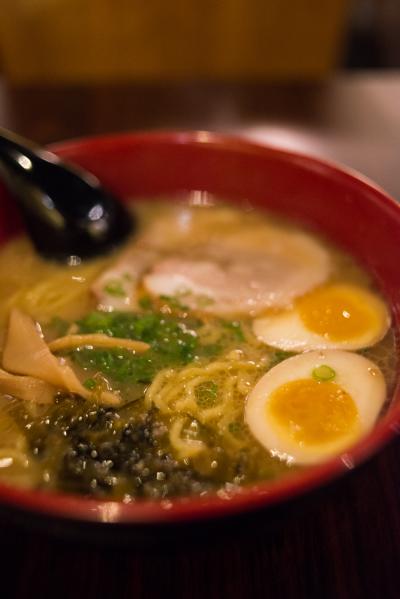 Besides ramen, they have many other small plates to try. Izakayas are kind of like Japanese pubs or tapas bars, so think of this as Japanese bar food. On a recent visit, I ordered a plate of the Tako Taki, a seafood pancake (trust me on this one) made with octopus and a duo of sweet sauces and topped with dancing bonito flakes.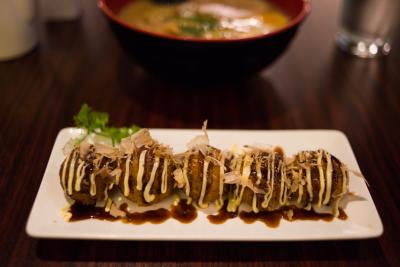 Whichever you choose, you will not be disappointed with the rich, silky ramen broth, satisfying noodles (real ramen noodles, not that brick of dry noodles in the $0.50 pack) and variety of toppings and extras like the pork belly, jammy soft boiled egg, bamboo shoots and veggies I had in my Tokyo Tonkastu. As someone who gets really bored with soups, ramen bowls keep me interested from start to finish and Hanabi Ramen really brings the flavor.  

Shinjuku Station
711 W Magnolia Ave
@shinjukufw
Shinjuku Station is a casual Izakaya-style restaurant and bar on Magnolia Ave. Serving up gorgeous plates that are best shared with friends, I recommend trying some of the spectacular speciality nigiri from the sushi bar, like the seared salmon with lemon zest, crispy garlic, togarishi and ponzu.
The Maguro Zuke with kizami, wasabi, and micro wasabi or the seared scallop with brown butter, and smoked salmon roe is also a winner. Or get one of the "Japanese Pizzas" with pork belly, cabbage, kewpie (Japanese mayo), bonito flakes, nori and green onions.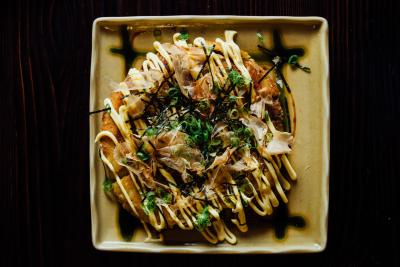 Complex flavors and beautifully prepared sushi make Shinjuku Station worth a visit, and with the weather (finally) cooling down, it's a great place to grab a bite with friends, order a round of Japanese beers and enjoy the patio.