My diet changes with the seasons. With temperatures reaching into the high 90's, I'm ready for something light and refreshing. Poké (pronounced Poh-KAY) is one of my favorite summer-time meals.
This Hawaiian dish consists of sashimi (raw fish), steamed rice or mixed greens, and any number of extras such as cucumber, ginger, avocado, mango, pineapple, and other fruits and vegetables. When consuming raw products such as sushi and sashimi I like to see how it's prepared, so I appreciate the open kitchens of all the restaurants I visited. If you're already a fan of poké, or want to try it for the first time, here are some places in Fort Worth to get your fix.

Poke Stop
8605 N Beach St.
IG: @pokestop.dfw
A painting of Godzilla amongst pages of Japanese Manga graces the back wall of Poke Stop on N Beach St., whose menu includes a nice selection of different poké bowls, sushi, ramen and more. I sprung for the Atlantis bowl made with tender salmon sashimi, mango, cucumber and tomato - all tossed in savory toasted Sesame oil and tart citrus ponzu, and then topped with crunchy tempura flakes and Hawaiian sea salt.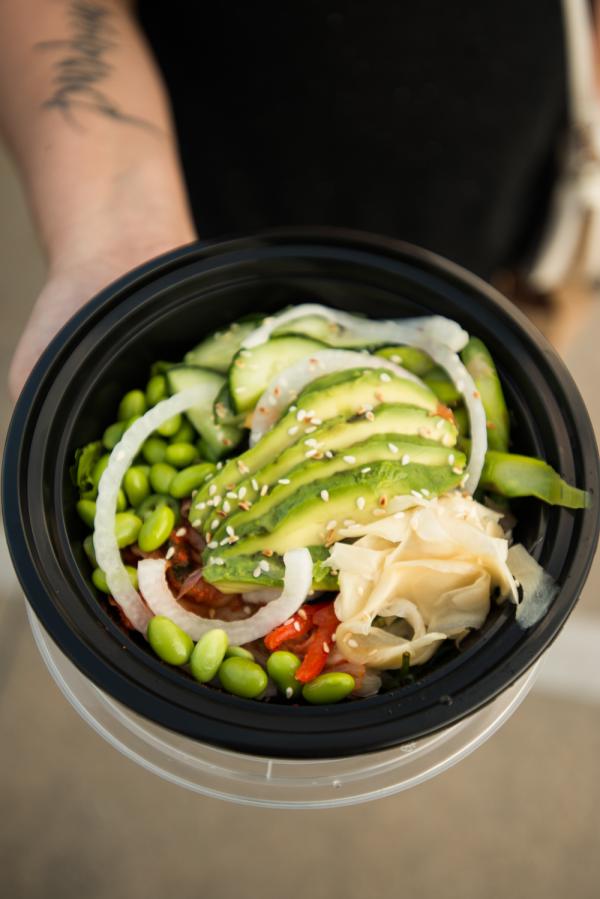 My friend grabbed the Japanese Garden with cucumber, seaweed salad, edamame, kimchi (fermented cabbage), avocado, ginger, jalapeño and mixed greens. And even though I came here for the poké, I couldn't resist the kimchi fries. And let me just say, I'm not mad about my choices. Open Wednesday through Sunday; closed Tuesday.
Poké-Poké
1515 W Magnolia Ave
IG: @pokepokebowls
Find Poké-Poké's tiny location on Magnolia with a bright, blue storefront and a shaded patio for a taste of Hawaii in Fort Worth. Go for something classic like the 'Aloha' made with fresh chunks of raw ahi tuna nicely seasoned with Shoyu atop a bed of steamed rice. If you're looking for something with a little more kick, try the JT's made with chili oil, jalapeños, Sriracha, sambal, ginger, carrots and avocado. Either way, you are in good hands.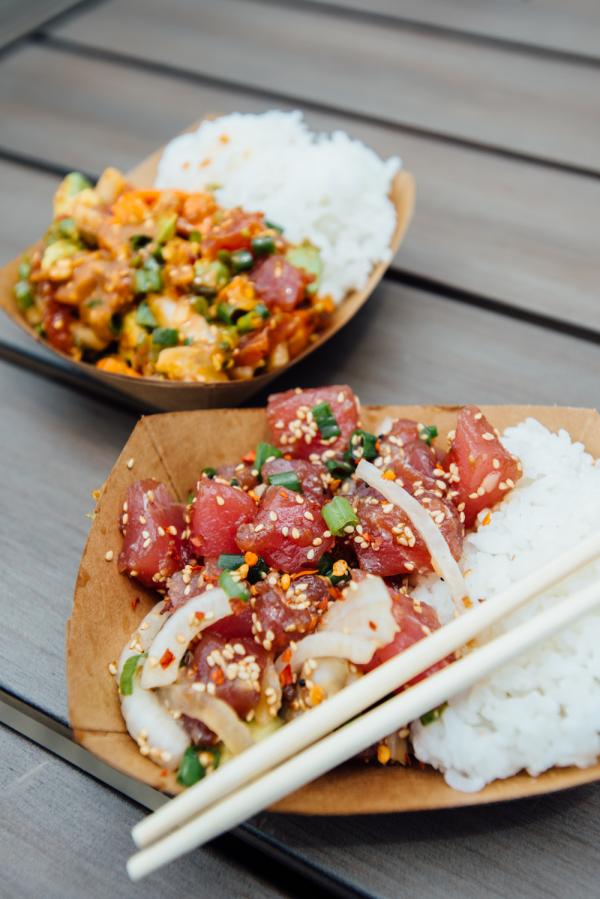 Aina Poké Co.
3000 Crockett St (Inside the Crockett Row Food Hall)
IG: @AinaPoke.Co
Located inside of the Crockett Row Food Hall off West 7th, Aina Poké Co. serves up poké bowls as bright and colorful as their center-stage storefront. With a build-your-own format, you choose a base of sushi, brown rice or salad greens, several different sashimi flavors and toppings.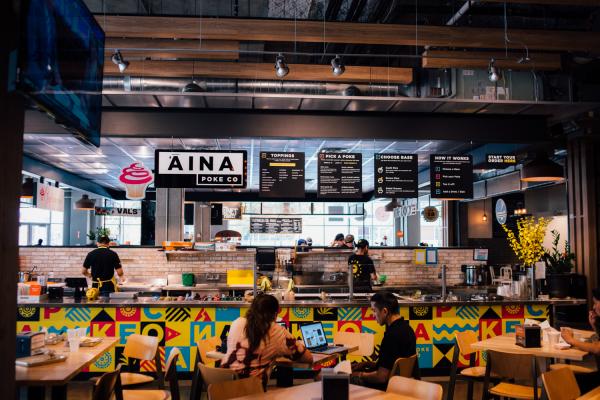 I opted for sushi rice (it's my favorite), the Shoyu salmon, Firecracker tuna, crushed cucumbers, edamame, rainbow radish and crispy shallots. Don't be afraid of the Firecracker tuna, it's not too spicy, just a tingle in your mouth. The supple, buttery Shoyu salmon was a win as well. Finish off the bowl with a Hawaiian juice like the passion fruit guava blend I got and sit back, relax, and pretend it's not 100ºF outside.