While some of these snacks might not fit your diet, here's a few places you to get your snack on for cheat day. 

707 W Seminary Drive
IG: Chamoy Puro Antojo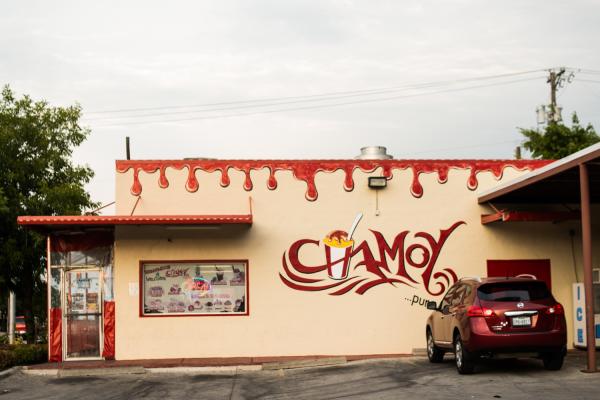 Chamoy gets its namesake from the bright red Mexican condiment by the same name, usually made from pickled fruit and spiced with chilies. Chamoy can be a sauce drizzled over fresh cut fruit, made into a paste, or rolled into raisin-sized bites and tossed with other ingredients.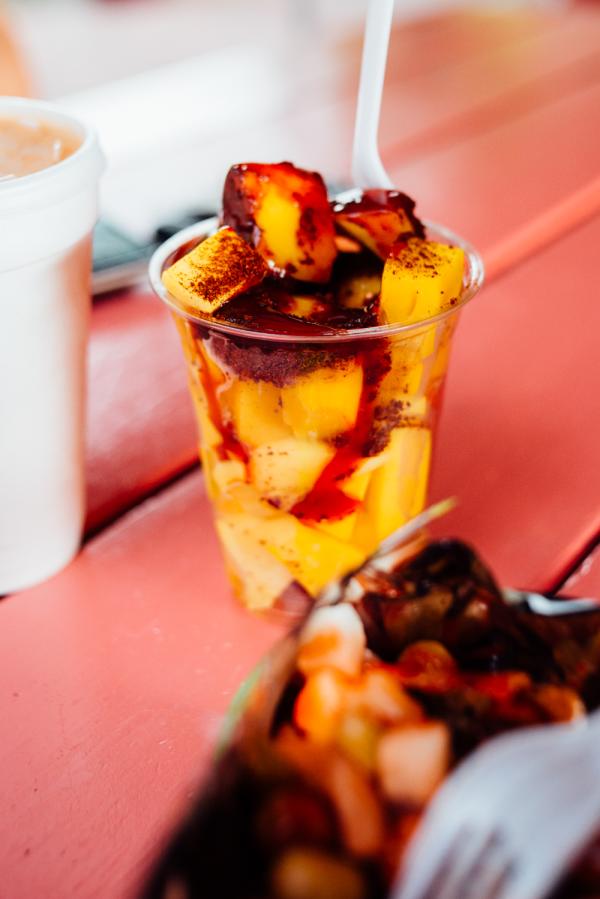 Entering Chamoy you will pass through a covered walkway to the drive-through style window to order. This time around I got a cup of fresh mango cubes slathered with chamoy and sprinkled with chile powder; the Tostilocos, a bag of Tostitos cut down the side and filled with chamoy, salsa picante, Japanese peanuts, jícama and cueritos (pickled pig skin); and the Agua Mineral Preparada, a gloriously thirst-quenching drink made with sparking water, a splash of mango and lime juice and topped with orange wedges and Tajín (a chile spice blend used to season fruits).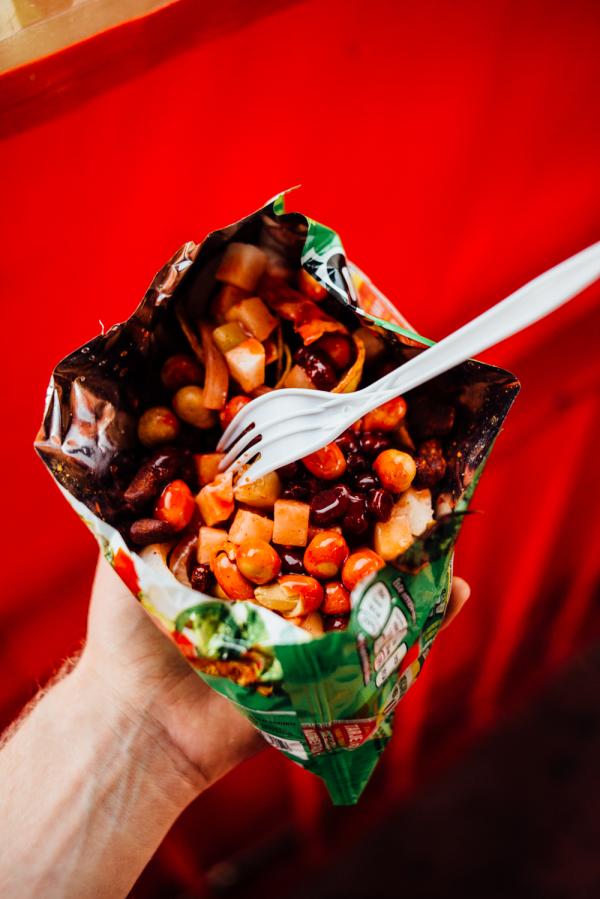 Having a chile blend top the drink might seem strange to some, but don't knock it till you try it, it's insanely refreshing.
---
1215 E Seminary Drive
IG: Alma's Paleteria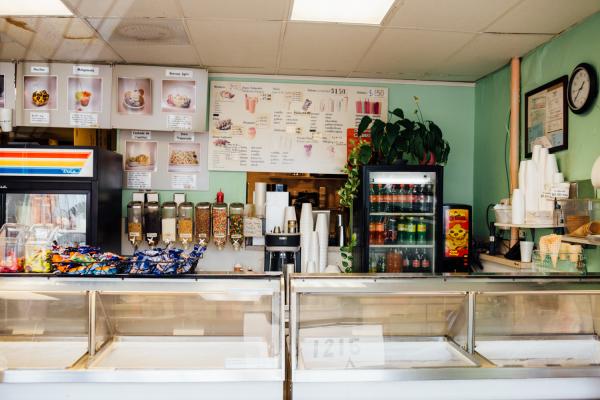 Chances are you've had some of Alma's homemade paletas around town. But in their shop off of East Seminary, Alma's has a lot more then popsicles. While at Alma's I can never resist the Mangonada, which you can get with either shaved ice and a chunky homemade mango syrup or mango sorbet, both topped with chile and chamoy.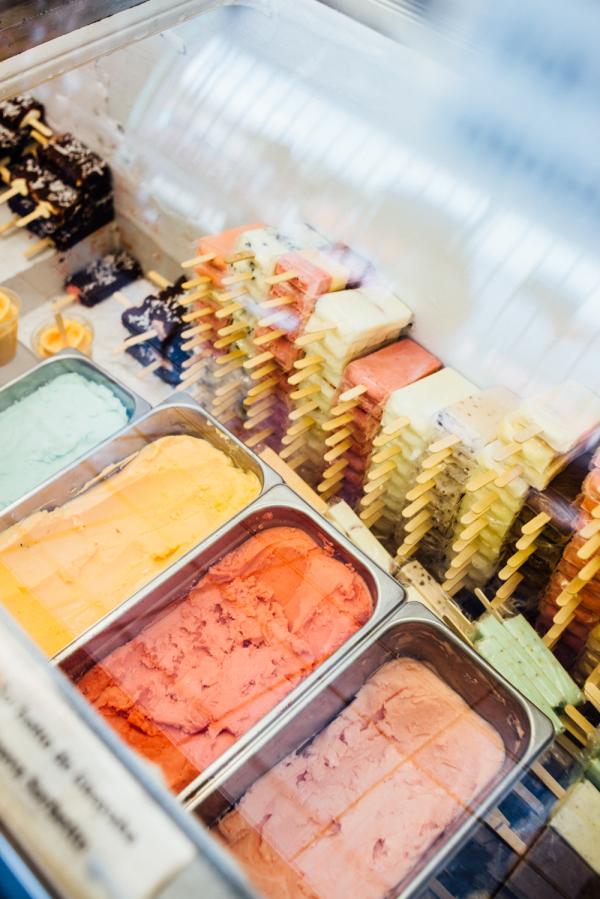 Think of the shaved ice Mangonada as what a snow cone wants to be, but isn't. And while it's a heavier snack, Alma's is also home to the delicious Torta Mix, a crave-worthy sandwich made with crusty bolillo roll stuffed with shredded pork, turkey, avocado, pickled jalapeño and salsa. Order an ice-cold Topo Chico and lime on the side and your afternoon is set.
---
6425 McCart Avenue
IG: @kokitosfw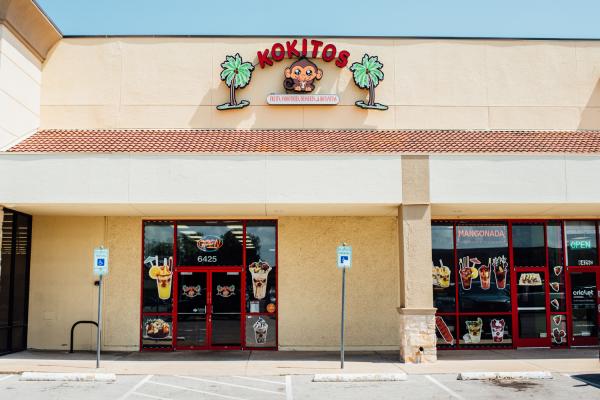 As is often the case at many Mexican-style snack shops, there are a lot of options. Thankfully, both the walls and the menu are covered in pictures of Kokitos' mouthwatering offerings, like the Manzana Loca, chile paste covered apple wedges, cucumber, chamoy, gummy bears (yes, gummy bears) and cacahuetes (peanuts); one of the various types of elotes, giant whole corn on the cob spread with mayo and covered in cotija cheese, garlic salt and cilantro OR spice it up and go for the elotes covered in Hot Cheetos and topped with salsa Valentina.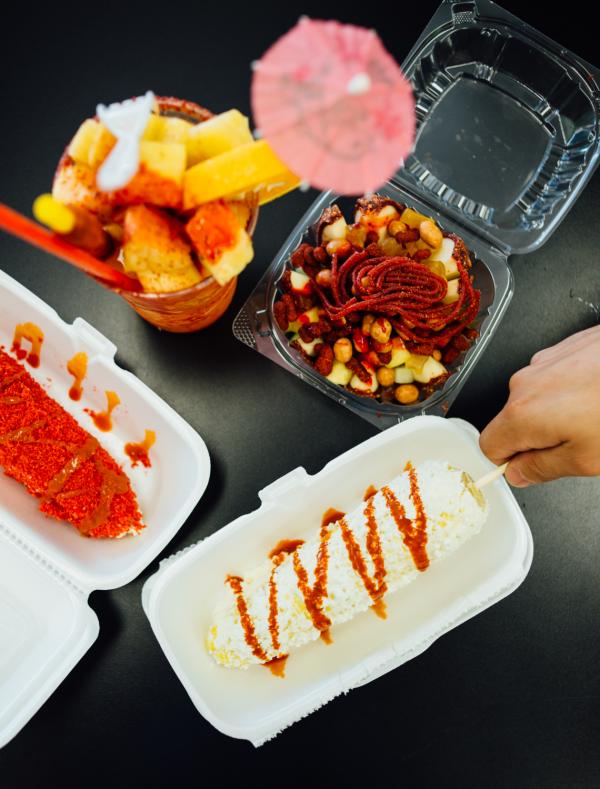 You have to wash all this down with something, so why not try one of their fresh-squeezed juices or an Escamocha made with chunks of pineapple, cucumber and jícama swimming in a cup of Squirt grapefruit soda and sprinkled with chamoy and Tajín.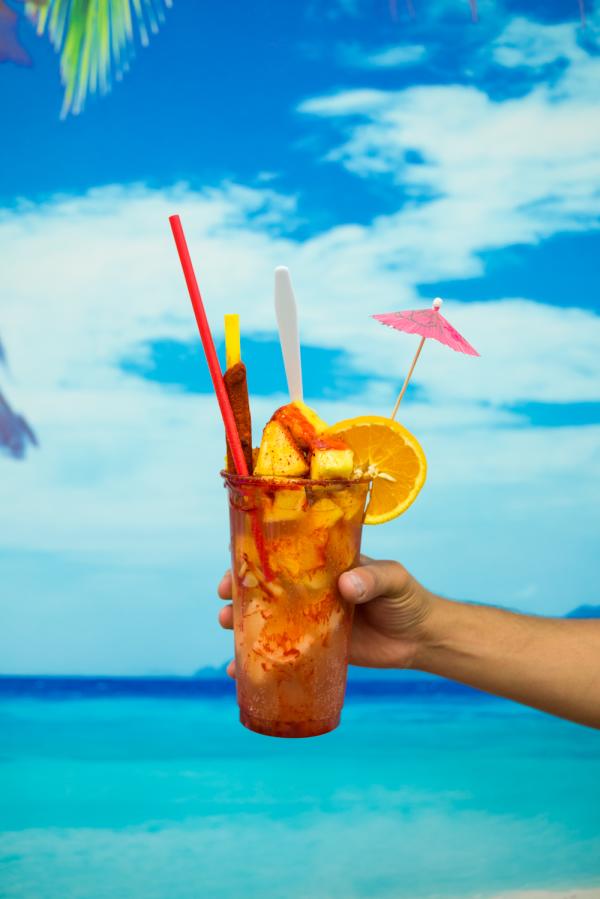 Maybe it's the wall-sized beach photos or the tiny umbrellas in the drinks, but for a few minutes I felt like I was on vacation, and almost forgot about the summer heat.