South Main Street is exploding with new retail shops, restaurants and opportunity. These four newcomers are worth the stop!

Four Sisters – A Taste of Vietnam
1001 S Main St. STE 151
@foursistersfw
Cool, modern digs and comfy vibes greet you when you enter chef Tuan Pham's bright and cozy Four Sisters – A Taste of Vietnam.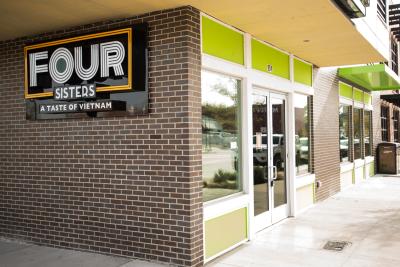 Recently I got the fried Nuoc Mam wings and the rice noodle bowl. Bite into a delightfully crunchy wing, yet juicy and well-seasoned with just enough heat to keep it interesting. The dish is equally as savory due to the umami packed Nuoc Mam sauce (a Vietnamese sauce usually made with fish sauce, lime juice, and a variety of other ingredients).
The noodle bowl with grilled pork, chilled rice noodles, lightly pickled carrot and daikon radish, crisp cucumber, fresh lettuce and a crispy egg roll, hits a wide range of flavors and textures and makes for a great meal.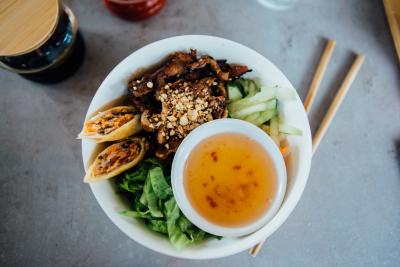 Four Sisters is also the only place I know of in the DFW that makes their own rice noodles which means you can't miss out on the pho, an aromatic and soul-soothing beef and noodle soup. Whatever you choose, you are sure to come back for more.
Black Cat Pizza
Weekly Pop-ups at 1251 W Magnolia Ave (Stir Crazy Bakery)
@blackcatpizza
Fridays 11 p. m. - 1:30 a.m.
Mondays 5-9 p.m.
Slated to open as a brick and mortar at 401 Bryan Ave in early 2019, the Black Cat Pizza pop-up has quickly become hit among Fort Worth's pizza lovers.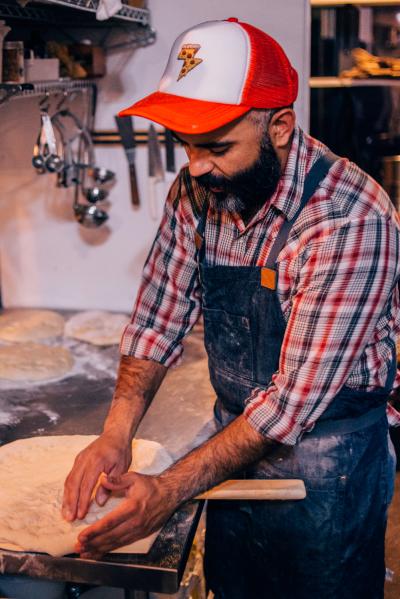 The brainchild of Chef Jaime Fernández, Black Cat Pizza is known for their house-made pizza dough and wild weekly specials spanning from Pizza Al Pastor (achiote roasted pork, salsa verde, pineapple, cilantro, Serrano peppers and lime), to the TMNT (zucchini, snow peas, kale, micro greens, pepitas, Marcona almonds and cucumber) and anything imaginable in-between.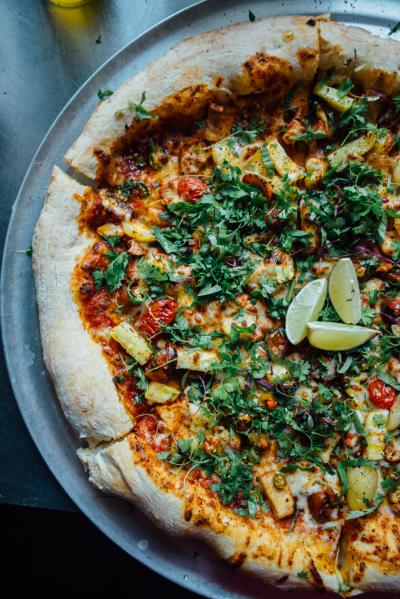 The flavor of the pizza crust alone is worth the visit, not Neapolitan, not New York style, it's definitely its own thing. Black Cat also offers up all the classics too: cheese, pepperoni and pepperoni mushroom (my personal favorite).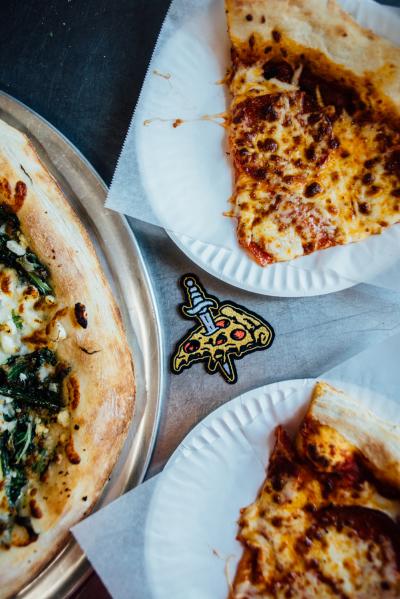 In addition to being open late night (Fridays from 11 p.m. to 1:30 a.m.), Black Cat is one of the few places to get pizza by the slice in Fort Worth. Weather you go for the classics or go to try the latest pizza experiment, all your pizza dreams come true at Black Cat Pizza. 
Panther City BBQ
201 E Hattie St.
@panthercitybbq
Open Thursday-Saturday 11 a.m. - 7 p.m.
Sunday 12-4 p.m.
When they first opened, I often missed the narrow window of opportunity to snag Panther City BBQ as they had already sold. After my first bite of tender, juicy pulled pork it was no wonder why.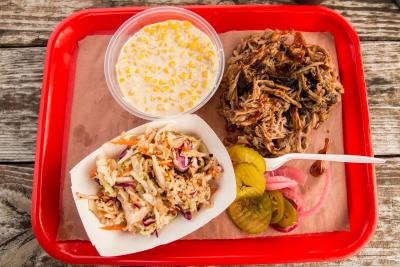 With barbecue, cooking the meat right is only half the battle (they've won that one, by the way) and the sauce is just as important. Panther City's BBQ sauce is well-balanced and complements the meat perfectly, a little sweet, a little tangy, a little spicy; it has everything you want in a B-B-Q sauce.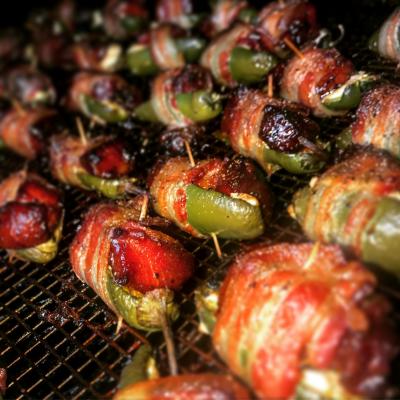 Panther City doesn't fool around with the sides either. The slaw is well seasoned and the cabbage still had a satisfying crunch, not soggy or limp and the creamed corn flavorful with each kernel still having a nice pop.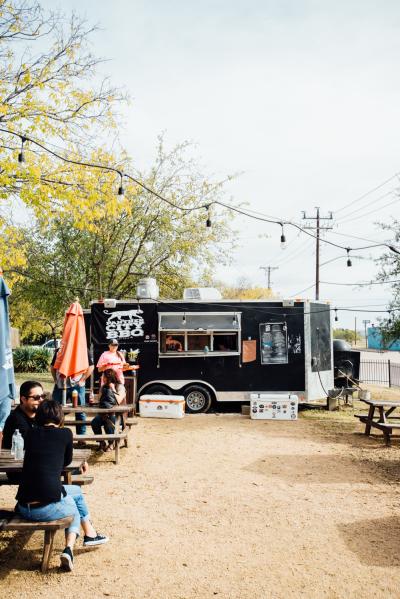 Located alongside Republic Street Bar on E Hattie St. off of South Main, Panther City is a great stop to grab some great BBQ and enjoy the fresh air.
Locust Cider
710 S Main St.
@locustcidertexas
Fort Worth's first cider company, the Locust Cider taproom, is the perfect place to get a drink and relax. New to ciders or just want to try out a few of the 10 different ciders on tap? Order a flight. Already have a favorite? Grab a pint or growler.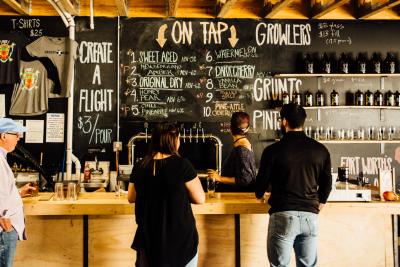 Now that the fall fever has set in, I'm hooked on the Mulled Spice cider: a crisp, slightly sweet cider made with a spice blend including star anise, cinnamon and all spice. While they are currently serving hot cider on the menu, I enjoyed this cider cold on a recent visit because let's be honest, fall is just a mild summer in Texas.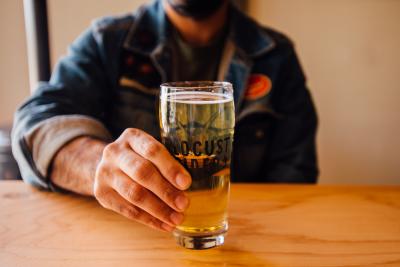 Apart from the refreshing ciders, the Locust taproom has board games and several old school Nintendo stations set up for your enjoyment. Friendly, inviting staff makes tasting the small batch ciders fun and unintimidating (as it should be). Locust Cider is a great addition to the Fort Worth family and the South Main block.