Just when you thought that a major museum like the Kimbell had possibly run out of ways to present what we've all come to now and love as the Impressionists, here it comes with a truly distinctive tack on the familiar art style: The Impressionists way with a face. Faces of Impressionism -- Portraits from the Musee d'Orsay (running through January 25, 2015) the exhibition combines two of the most beloved elements of visual art -- Impressionism and the portrait -- as it takes patrons on a multi-decade tour of French painting and sculpture, beginning in the 1850s through the first blush of the 20th century.

While the exhibition is jointly curated by George T.M. Shackelford, the deputy director of the Kimbell, along with Xavier Rey, collections director and paintings curator of the Musee d'Orsay, pretty much the entirety of what is displayed comes from arguably Paris' most famous repository of Impressionist art. And what a collection it is, comprising approximately 70 works, spanning more than 50 years, and gathering together the creme de la creme of Impressionists in their full, portraitist flowering.
On display are works by Cezanne and Caillebotte, Monet and Degas, along with Renoir. In later galleries, Van Gogh and Gauguin make key contributions, along with Seurat and Signac, and, of course, Toulouse-Lautrec.There are almost too many superstar individual works to mention, but some certain to mesmerize include a portrait of the artist, Berthe Morisot with a bouquet of violets and Stephane Mallarme, by Manet, not far from A Studio in the Batignolles, depicting a gathering of Manet with his followers, all immortalized by Fantin-Latour. Cezanne is generously represented, especially in his Woman with a Coffeepot. In addition, Degas's spellbinding In a A Cafe (Absinthe) is hung not far from wrenchingly honest self-portraits by Van Gogh and Gauguin, along with the final word in pointillist expression by Seurat and Signac. Cezanne is not only honored with several works, but also he is granted icon status through Denis' massive ode to him: Homage to Cezanne.
Faces of Impressionism is not a random, pell-mell array of Impressionist works. Rather, from its first gallery it succeeds in showing the natural progression from the earliest, 1860s-epoch works by Manet, Renoir, and Degas that were first about suggestions of a likeness, to the gradual evolution, alteration, and even perverse subversion of an image. The exhibition will usher you into the heart of late 19th century Parisian life, with portraits as your personal guide. The mundane of a new kind of modernity is injected with brio thanks to the portrait brush strucks of everyone from Manet through Degas and Renoir. Renoir's gigantic shadow cast over almost all of his peers -- when it comes to portraiture at least -- becomes clear as the decades pass, as do the sheer innovative vision of everyone from the scientifically-derived precision of such pointillist masters as Seurat, through the idiosyncratic brush strokes and vision of Van Gogh, the ultimate "symbolist"-as-artist, Gauguin, to the ultimate in 1890s Impressionist chameleon, Cezanne.

Details: Faces of Impressionism -- Portraits from the Musee d'Orsay. Through January 25, 2015 at the Renzo Piano Pavilion of the Kimbell Art Museum, 3333 Camp Bowie Boulevard, Fort Worth. Tickets: Adults: $18; Seniors age 60 and over and students with i.d.: $16; Children 6-11: $14. Free admission: Kimbell museum members, and children under 6. Tuesdays and Friday evenings (5-8 p.m.) are half-price. More information: 817-332-8451; www.kimbellart.org.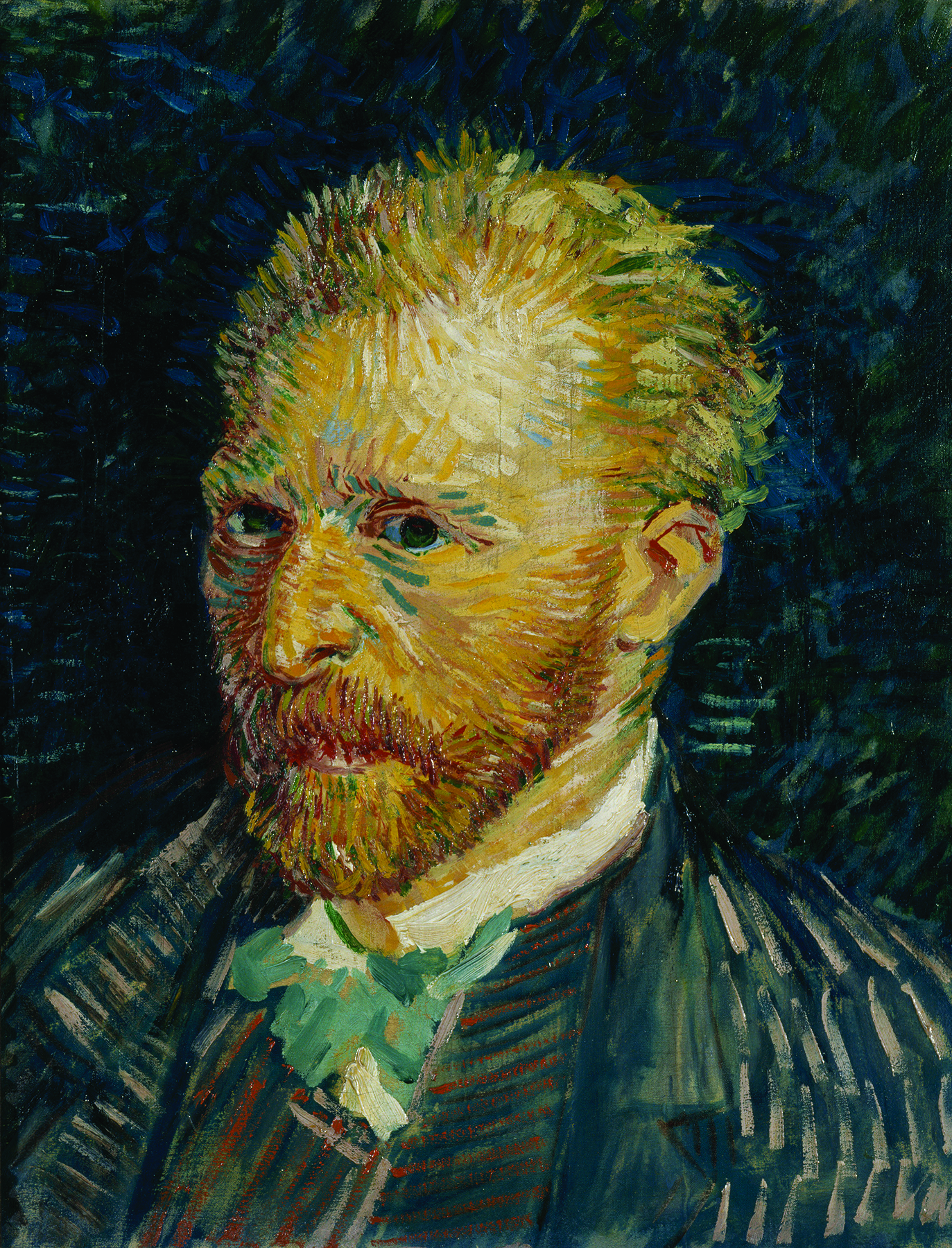 Photo: Vincent van Gogh, Self-Portrait, 1887, oil on canvas. Musée d'Orsay, Paris