This fall, your family probably has plans to enjoy the cooler weather and play some softball or ride your bikes, or join a curling team (ok, it probably won't be that cool). When you're ready to relax and take the kiddos to watch somebody else sweat for your entertainment, Fort Worth has a number of good options. 

Football
Maybe you'd heard they play football in the fall in Texas?
TCU starts its season this Saturday against Jackson State. Two weeks later, the Frogs play host to SMU for Family Weekend, an entire weekend designed to allow parents to come visit their enrolled students and experience fine arts, faculty and football. Frog Alley is the nexus for family fun at Amon G. Carter Stadium on game day. It opens three hours before kickoff, with the football team walking through a half-hour later. Two hours prior to the game, athletes from other Frog teams sign autographs in Frog Alley. The band plays an hour before the opening whistle.
This season, there's a new option for Fort Worth's college football fans. It has been more than 70 years since Texas Wesleyan fielded a varsity team, but the revived program makes its home debut September 9 against Millsaps College. The Rams will play home games at the historic Farrington Field. Season tickets start at $45 for adults and half that for kids. They will have a Ram Zone tailgating area with games and giveaways, too.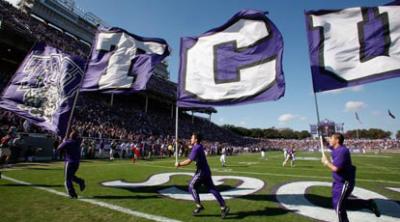 PC: TCU Athletics Media Relations
 
Auto Racing
No matter how big your extended family, the whole bunch will fit into Texas Motor Speedway (capacity 181,655) for AAA Texas 500 Weekend November 2-5.  Races from all three of NASCAR's top series will take place. Kids ages 12 and below get in free to both the Longhorn 350 Craftsman Truck race and the XFINITY Series race when you buy an adult ticket. For every one adult ticket purchased, you can bring up to four kids free. For the top-flight Monster Energy NASCAR Cup Series race that Sunday, kids 12 and under can get tickets for $10, a price valid across all the sections at the speedway. 


 
Tennis
Though the dual match season doesn't start until the spring, you can still see high-level collegiate tennis played in Cowtown. The TCU women's team events are always family-friendly, and they're hosting three tournaments at the Bayard H. Friedman Tennis Center. They will start with the Big 5 Challenge September 22-24 followed by the ITA Texas Regional Championships presented by Oracle October 13-17, and then play in their own TCU Hidden Duel October 27-29.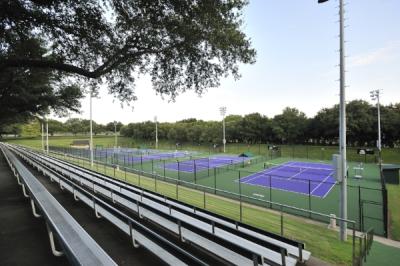 PC: TCU Athletics Media Relations
 
Cutting Horse
The world's richest indoor horse event happens at the Will Rogers Memorial Center over the span of 25 consecutive days starting November 16. The Jerry's Chevrolet NCHA Futurity, presented by Great American Insurance features 3-year old cutting horses who have not been shown in a judged competition. Some of the best riders in the world compete in the first leg of the sport's Triple Crown. Select events require admission. 
 
Volleyball
Both TCU and Texas Wesleyan put on high-intensity matches your young setters and hitters will thoroughly enjoy - both squads are currently undefeated. The Frogs return home against Duke September 8 and start Big 12 Conference play later in the month. All tickets are $10. 
The Lady Rams' next home game at the Sid Richardson Center comes Tuesday, September 5, against Southwestern Assemblies of God University. Admission is free and your kids can likely sit close enough to the court to high-five a few players as they walk by.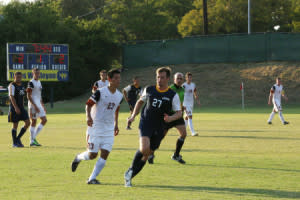 Soccer
The Wesleyan Ram's men and women both host 10 home games this season at Martin Field. All TWU soccer games are free to the public. The TCU Lady Frogs host 8 on-campus games September through October. Friday. Adult tickets cost $10, and kids get in for $5 each.