"Food doesn't have to be expensive to be great, nor does it require a white table cloth." This is the beginning of Fixture Kitchen and Social Lounge's philosophy on food. Real food in a comfortable atmosphere, craft beer and spirits, boutique wines and local sourcing; this is all music to my ears and the exact moment I fall in love with Fixture. Not only that, but the food is excellent. Every time I visit I can't refrain from ordering the Texas Beet Fries appetizer and making everyone with me try them. Chunky beets dusted with corn starch and fried, then served with a creamy dipping sauce. There goes all of the day's cares!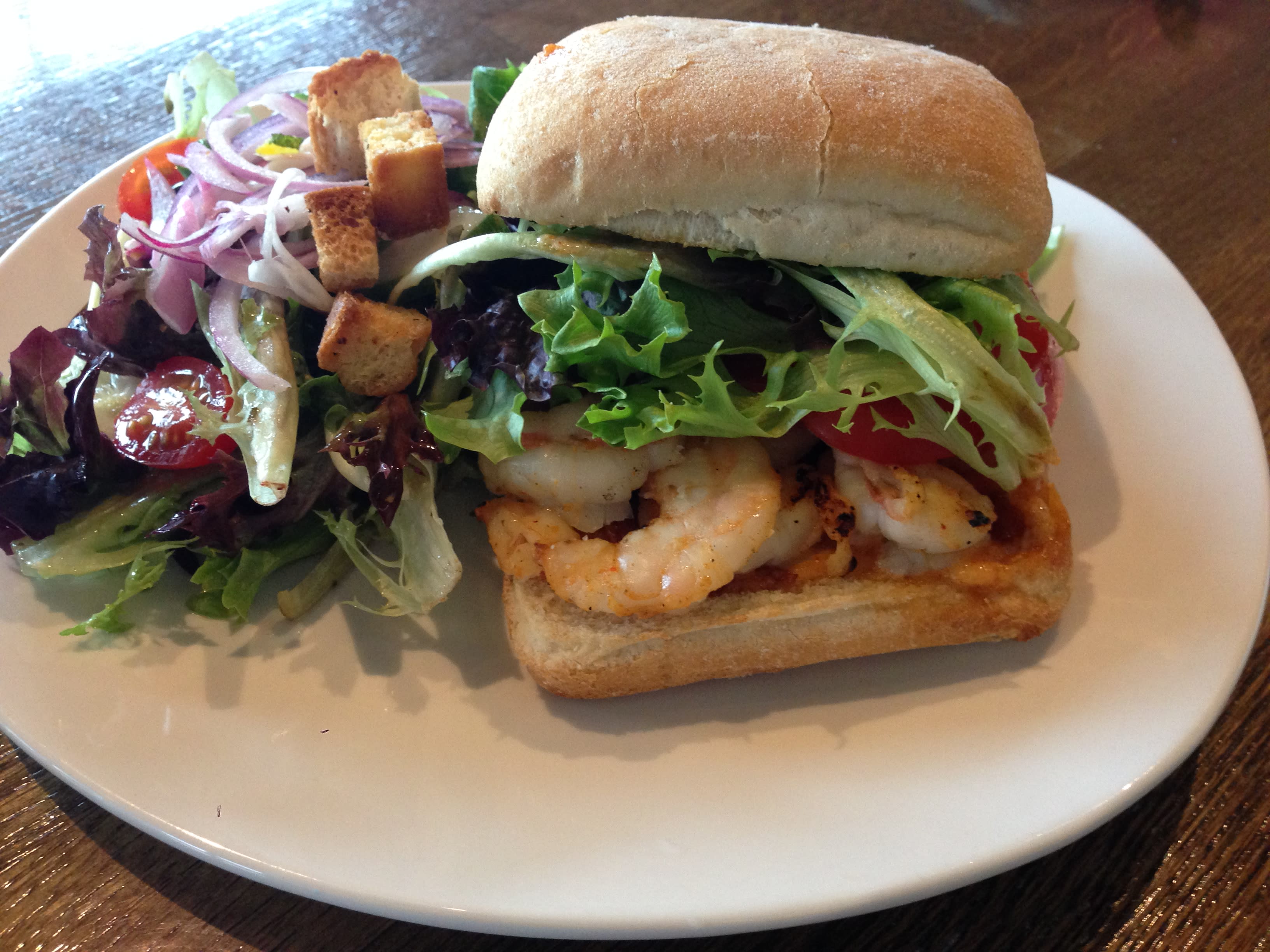 After eating here a few times, I've been impressed with both the selection and how well each dish is crafted. For lunch I tried the Shrimp BLT, which was absolutely delicious. My companion ordered the House Burger, a tasty Angus beef patty topped with cheddar cheese, a fried egg, bloody mary ketchup and pickled veggies on a kolache bun. While lunch is casual, they do turn it up a notch for dinner.
This is a perfect location for a date night, especially if you're still working to make a good impression. Start the evening with the delicious and tender Duck Confit or maybe try the Day Boat Scallops made a little differently each time, so there's always a bit of mystery. Their 'knife and fork' options include a beautiful Pan Seared Salmon atop faro and kale, classic Chicken and Waffles, a Rib-eye steak with Pomme Frites, Mushroom Spätzle and an unforgettable Pork Tenderloin. While dessert isn't listed on the menu, Fixture offers a few. My current favorite is the Cranberry Carrot Cake with TX Whiskey Cream Cheese Frosting. It's flavorful and dense, with a texture more like bread pudding than cake.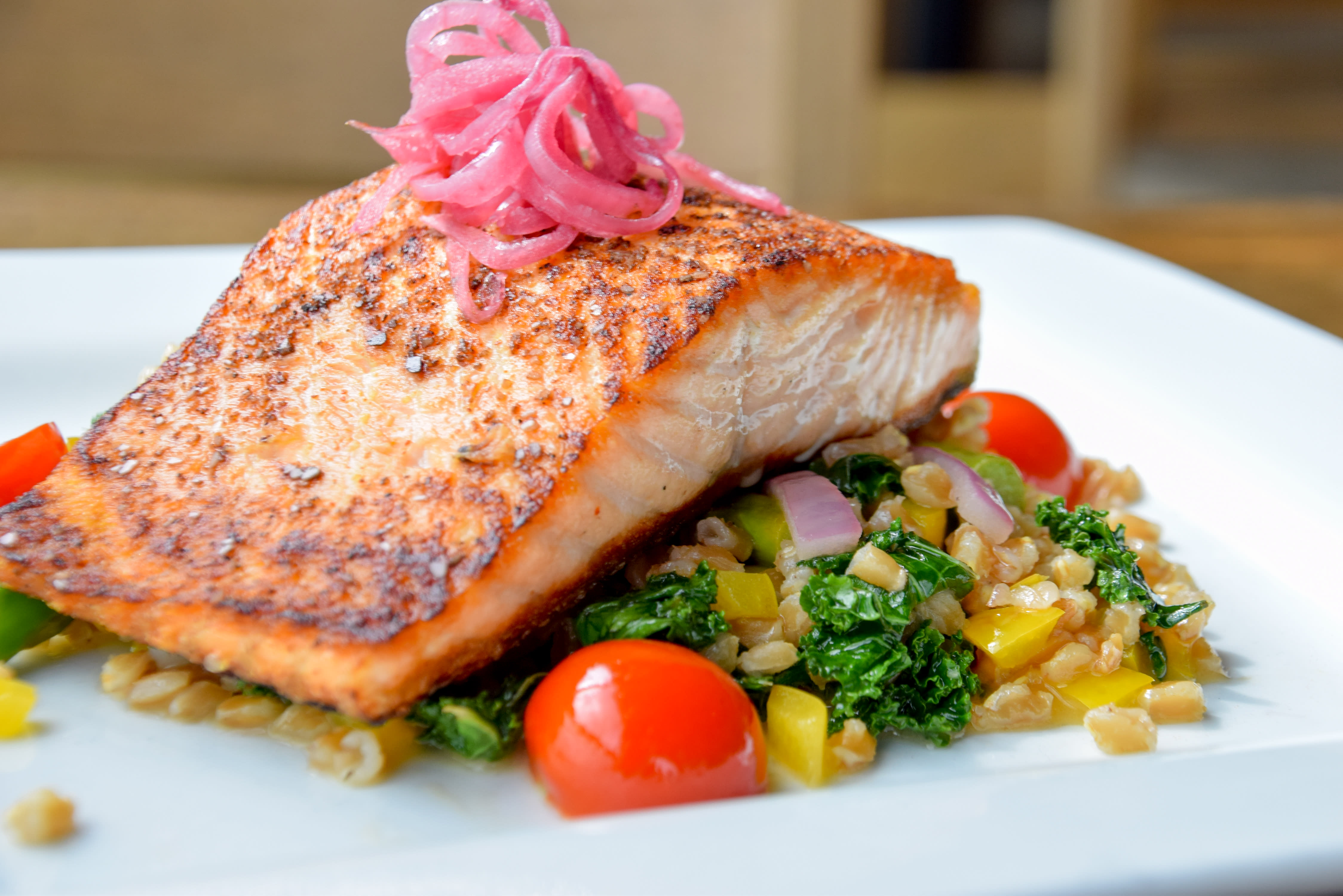 Fixture is located on the far end of Magnolia Street just past Hemphill, where the neighborhood's passion for great food steadily marches eastward. The restaurant opens at 11 a.m. Tuesday-Sunday, with varying closing hours depending on the day. Brunch is offered on Saturdays and Sundays, and tastes even better on their expansive patio. For more details on hours and to see their menu, visit their website.
Photographs of the Texas Beet Fries and Pan Seared Salmon courtesy of Nancy Farrar of Farrar Food Photography.