Fort Worth-area breweries have become vibrant community centers. Most are family and dog friendly. All regularly host special events and concerts in addition to weekly tours. Visiting the birthplace of your favorite local craft beer is a great way to meet the folks who proudly make your brews and see the awesome hardware that ferments those tasty suds.
Wild Acre Brewing Company opened last July. The brewery is starting with four flagship beers:  The Soul Pleasure Southern Stout, Moonlight Shine Wheat Ale, Tarantula Hawk India Pale Ale, and Billy Jenkins (session bock). Weekly Saturday Tours are held 12:30 to 4 p.m. Four tokens redeemable for pints can be purchased for $15. The fourth token can be used to purchase a commemorative pint glass or a fourth brew.
Rahr & Sons Brewing Company offers tours twice a week, once on Wednesdays from 5 to 7:30pm and Saturdays from 1 to 3pm. There is a $10 fee for anyone over 18. Visitors 21-and-up receive a Rahr & Sons pint glass and three fills of beer for no charge. That's a pretty good deal when you think that one pint of Rahr beer alone averages $5 to $7 at the pub. Wednesdays tend to be less crowded and have more specialty beers on tap. Plus, Rahr & Sons teams up with local family-owned restaurants to sell food on-site.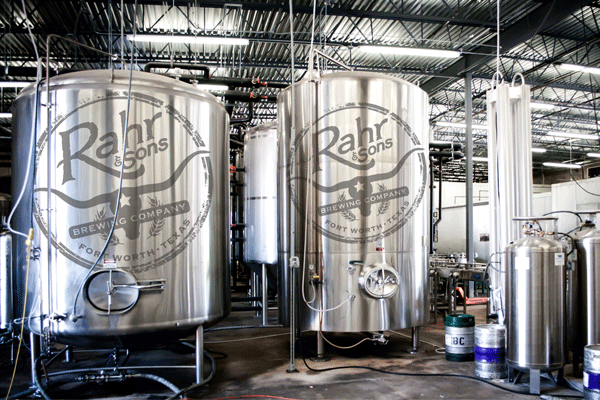 Martin House Brewing Company offers its own unique tour experience and view of downtown. You'll be greeted by a small army of volunteers who want nothing more than to make your visit the greatest experience of your life. Live music and a sprawling outdoor space and view of downtown Fort Worth are only a few of the perks you'll experience every Thursday from 6 to 8pm and Saturday from 2 to 5pm. Make sure to grab a pint of perennial favorites like Day Break or popular newcomers Stars Above and Hell Below.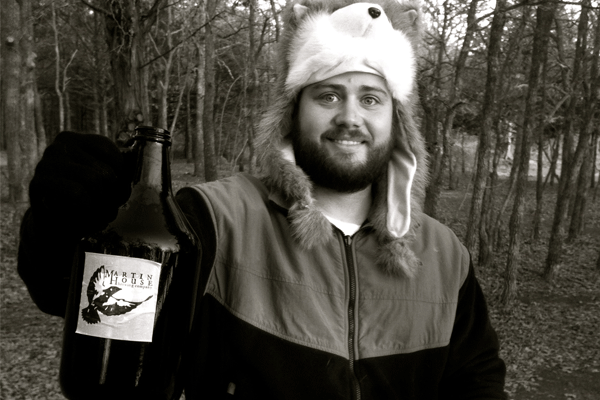 Panther Island Brewing has creative beers and an industrial-chic brewery atmosphere. My favorite seasonal release is Sweet Fang, a peanut butter chocolate stout with a light body that goes down easy. If you want something more traditional, the Cannonball strong scotch ale is a great example of a British favorite. Panther Island's ALLERGEEZ, an American wheat beer, won silver at a recent Great American Beer Festival. There's always live music and catered food for sale. $10 gets you three pints and a free glass Fridays and Sundays 5 to 9pm. As their website says: There are "lots of games, plenty of parking, a huge TV to watch the game, and a beautiful view of downtown."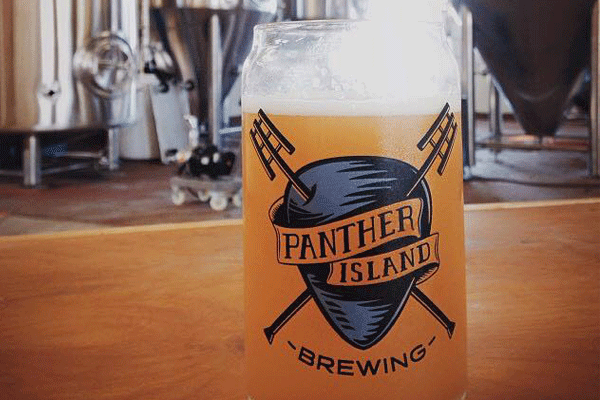 For most Fort Worthians, Rabbit Hole Brewing takes a short drive to visit, but it's well worth it. The Justin-based brewery has won several awards, including a gold and bronze medal at the 2016 U.S. Open Beer Championship. Rabbit Hole's beers have creative takes on traditional styles. The recipe (no pun intended) has worked and made Forth Worth's neighbor to the north a popular destination for people all over North Texas and beyond.
HopFusion Ale Works is adding to an already vibrant Near Southside brewery scene. The bicycle-themed space is set to open late summer of 2016 with taproom tour hours (six days a week) to be announced soon. The wait is almost over for beer fans to try HopFusion's Feisty Blonde, Hairpin, black rye IPA, and Fur Slipper (imperial milk stout).
Two popular brewpubs, Chimera Brewing Company and The Collective Brewing Project, operate more like a neighborhood pub, or restaurant in the case of Chimera. Collective Brewing offers a wide range of beers but may be best known for sour and wild ales. The Near Southside brewery offers growlers and crowlers (large cans) of suds to go and is open Wed-Fri from 4 to 10pm, Sat 2 to 10pm, and Sun 12 to 6pm. Besides beer, Chimera is a destination for some of the best pizza in town. Watch for fun events at the Magnolia Avenue brewspace, including trivia nights and sporting events. Chimera is open Mon-Fri 11:30am to midnight, Sat 10am to midnight, and Sun 10am to midnight.
Now you can discover new breweries through a fun new program called the Fort Worth Ale Trail.
First, you'll need to pick up your Ale Trail passport at participating breweries, Fort Worth Visitor Centers (130 E. Exchange Ave., 508 Main St.), or download your own copy here. To help guide you, we've put together a map. As you visit each stop have your book stamped. New breweries are coming online every year, so there's no shortage of destinations for this journey. You can also go off the trail to visit local wineries and distilleries. As always, please drink responsibly and remember that carpooling or taking advantage of alternative transportation is always an option.