Our love for Cowtown runs deep, but that's easy when there's always something awesome to make, see and do! This month is devoted to activities that don't just entertain you, but also educate you and your family. Here are our top picks for the month:

February 4 & 5, 2017
Walk-Up Workshops at SiNaCa Studios - School of Glass and Gallery
Do you have  an artist in the family that would love to try their hand at a new and intriguing art form? Think glass. Join SiNaCa Studios for their walk-up workshop in glassmaking Feb. 4, 1-5 p.m. These classes are designed to be 20-30 minutes long and geared for ages 8 and up. This is a perfect way to try something new without a huge commitment. There are three different classes to chose from, but arrive early as they are all first come first served. Get more details.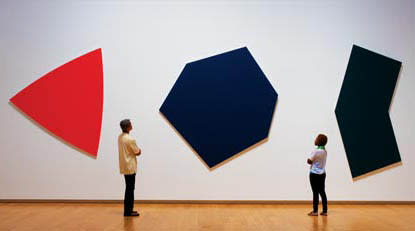 Drawings from the Collection - The Modern Art Museum of Fort Worth
Bring a sketchpad and pencils to one of two free sessions that are available Feb. 5, 2-3:30 p.m. at the Modern Art Museum of Fort Worth. Sessions are geared toward children ages 5-12. Any child that is under the age of 6 must be accompanied by an adult. Both sessions are taught by artists and offer participants informal drawing exercises in relation to the works in the galleries. Space is limited so arrive early and sign-up at the information desk. Get more details.
 
February 11 & 12, 2017
Rapunzel! Rapunzel! A Very Hairy Fairy Tale - Casa Mañana Theatre
We love to take the kids to a live play. Though, they may have seen a movie many times, there is something altogether magical in seeing it performed live. This take on Rapunzel at Casa Mañana Theatre takes it even further, promising a hilarious new twist on the story with Sir Roderick and his hair dressing sidekick as they search for love and a perfect head of hair (there's also a dragon who has "lost his poof"). Get more details and tickets.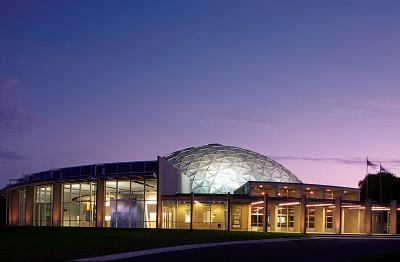 Family Movie Fun - Fort Worth Central Library
Looking for an easy afternoon of fun that is also free? Join the Fort Worth Central Library for the Feb. 11th installment of Family Movie Fun and catch Disney's "The Princess and the Frog" at 1 p.m. Your family is invited to bring a blanket and enjoy the feature. Adults must be accompanied by a child. Get the details.
 
February 18 & 19, 2017
Itty-Bitty Art - Amon Carter Museum of American Art
So many times the smallest of the bunch gets left out of family activities, so I love that this is an activity geared just for babies up to 11-months old. Join the Amon Carter Museum of American Art for their once monthly Itty-Bitty Art sessions on Feb. 18 at 9:30 a.m. Choose from one of three tailored sessions: music, yoga or sign language. All sessions are taught by an expert in that field. Registration begins Feb. 1. Get more details.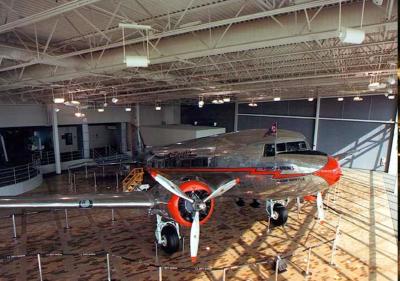 When the Earth Shakes - C.R. Smith Museum
The C.R. Smith Museum takes visitors on a flight through American Airlines history with interactive exhibits, hundreds of historical artifacts, photographs, full-scale aircraft engines and a rare Douglas DC-3 airliner. From now through September 2, the Museum will host the special exhibition "When the Earth Shakes." All ages can jump on the Quake Karaoke platform to try and match an earthquake seismogram or spin through geologic time to make Earth's continents move and re-form. Get more details.
 
February 25 & 26, 2017
Dora and Diego "Let's Explore" - Fort Worth Museum of Science and History
Preschoolers now have their own exhibit at the Fort Worth Museum of Science and History to discover with some of their favorite explorers, Dora and Diego! Come along and help the duo:
Sail the high seas in the Pirate Piggies Ship
Travel through space in the Rocket Ship 
Explore the Rainforest Maze
Care for baby animals in the Animal Rescue Center
Collect nuts in the Nutty Forest
Tend Isa's Garden
Kids will be able to solve problems and role play and learn Spanish words. Get more details.
 
Fort Worth Youth Orchestra Spring Concert - Bass Performance Hall
We love the chance to inspire our children to be great at something, especially when it reinforces that they don't have to wait to be a "grown up" to do so. The Fort Worth Youth Orchestra's Spring Concert is one of those opportunities. Join this talented group of individuals in a one-night only performance alongside the Fort Worth Symphony Orchestra on Sunday, February 26, 7 p.m. at Bass Performance Hall. Get more details.
 
The Cowtown Marathon 
Get out and active with the family on Saturday, Feb. 25, for the Cowtown Marathon. Saturday's events include a 10k, Adults 5k and the Cook Children's 5k. 
February 25, 7AM - 10K

February 25, 8:30 AM - Adults 5K

February 25, 9:30AM - Cook Children's 5K