School is out and it's time for some summer fun in Fort Worth! Whether you are searching for adventure outdoors or a cool retreat indoors, we have excitement for young and old, reserved or adventuresome, night and day.

June 3 & 4, 2017 
Kids Obstacle Challenge
Head for Village Creek Motocross Park and challenge your child to some fun in the mud! Sign them up for the Kids Obstacle Challenge, the nation's largest touring adventure and obstacle course when it is in Fort Worth at the Village Creek Motocross Park on Saturday, June 3. This event is for kids ages 5-16 and the best part is -parents can run it with their child for free! There's no better way to bond than in the mud.  Check out more details. There is a fee for the event, so be sure to register here.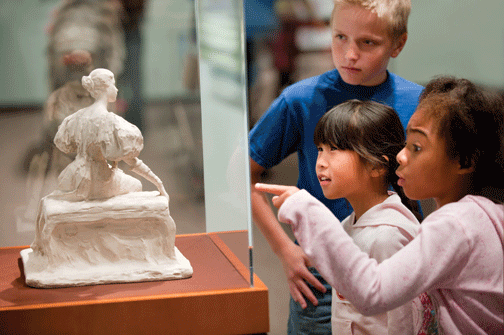 PC: Amon Carter Museum of American Art, Family Night Out
 
Sleeping Beauty
Art Ballet Academy Your kids might have seen the movie, but have they seen the timeless classic ballet of Sleeping Beauty? The ballet was created by the legendary choreographer Marius Petipa and composer Pyotr Ilyich Tchaikovsky in 1890. Take your kids to see this spectacular performance by the Art Ballet Academy at Southwestern Baptist Theological Seminary's Truett Hall on Saturday, June 3.  Children 3 and under are free! Get more details and tickets here.
 
June 10 & 11, 2017
Prairie Sky/Star Party
Make it a late night with the kids to show them the wonders of the galaxy. The Fort Worth Astronomical Society is hosting the Prairie Sky/Star Party at Tandy Hills Natural Area on the night of Saturday, June 10. (Plan on 8 - 11 p.m.) Volunteers will be setting up their telescopes so that all who attend can marvel at the universe. Coolers are welcome, and Steel City Pops will be on hand. No pets allowed. This event is free!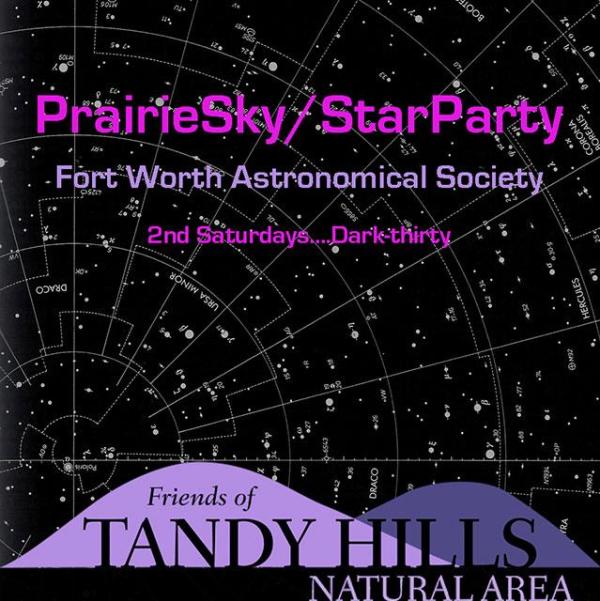 Sensory Saturdays
Join the Amon Carter Museum of American Art on Saturday, June 10 as they introduce the world of art to those children on the autism spectrum. Families will have a chance to enjoy the artwork as well as participate in hands-on creative activities. Though this event is designed for those children 5-12 years old on the autism spectrum, family members and siblings can also enjoy. Registration is required. Get more details.
 
June 17 & 18, 2017
Matilda the Musical at Bass Performance Hall
The award winning Broadway show, Matilda The Musical is touring and you don't want to miss this fun take on Roald Dahl's, Matilda! This show will be a part of the "Broadway at the Bass" series this summer, where we will get the chance to view some of Broadway's recent hits.  Get more details and tickets.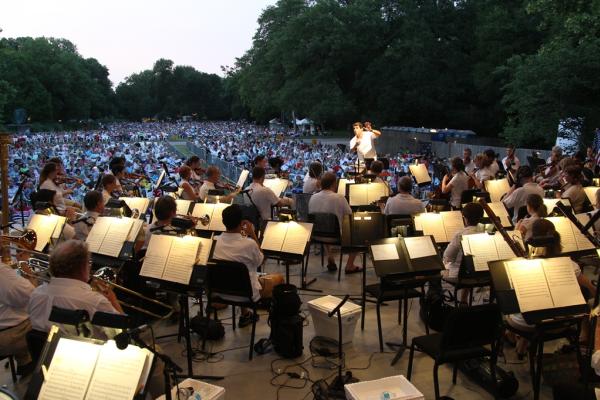 PC: FWSO Concerts in the Garden
 
Concerts in the Garden  
Want to relax with good music while you let the kids play? Pack a picnic and bring a blanket or chairs. The Fort Worth Botanic Garden is hosting their summer music series, Concerts In The Garden. Saturday, June 17, will be RePlay – Symphony of Heroes. The Fort Worth Symphony Orchestra will take you on a musical journey through some of the soundtracks of the most beloved video games! You can bring your own beverages, including beer and wine.  Get more details.  
 
June 24 & 25, 2017
Teen Night
The Kimbell Art Museum hosts its annual Teen Night, Saturday, June 24. It's a night designed specifically for your teen. They can enjoy the museum through gallery experiences, make their own art, listen to music, grab a bite to eat, plus much more. High school ID or equivalent required for entry. Get more details.


Sunday Funday 
Sunday, June 25, kicks off Panther Island's Sunday Fundays! From 12-6 p.m. you can enjoy "tubes, tunes, water sports, food and brews." It promises to be a fun family time on the water… for *free! That does sound like a Sunday Funday! Get more details.