They say April showers bring May flowers. And lots of tacos. No matter if you're celebrating Cinco de Mayo or the final month of spring, there's something to do every weekend in Fort Worth during the month of May. 
 
May 6 & 7, 2017
El Fuerte Taco Fest - Panther Island Pavilion
Stop what you're doing and click through to buy your tickets now to the 2nd Annual El Fuerte Taco Fest being held at Panther Island Pavilion on Saturday, May 6. The first Taco Fest sold out.  Think, tacos. Tacos. All. Day. Long. That's right.  Your tickets buy you as many tacos as you can handle from some of Fort Worth's best restaurants. There will be live music, theatrical performances and other vendors. The best part? (Aside from the tacos.) Kids five and under are free! Get the details.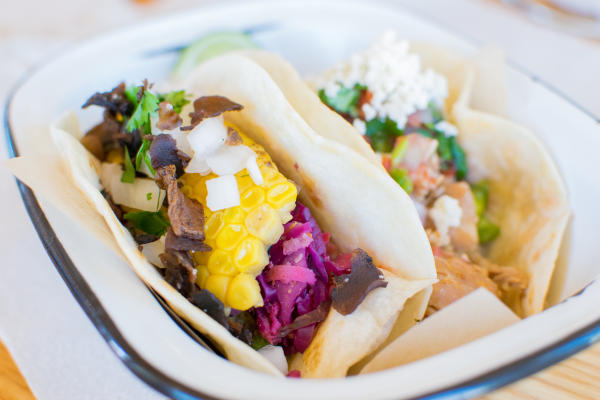 PC: Farrar Food Photography
 
MayFest - Trinity Park
The Trinity Park favorite, MayFest, celebrates 45 years in 2017! Drop-and-park is now available for patrons so hauling the strollers to the gate is no longer a hassle. And that's not all folks! Admission is free on Thursday, May 4, AND the first 45 people in line at the North Gate on Friday will receive free admission all weekend long plus a free Mayfest koozie. In addition to the stellar line-up of entertainment, activities and fan-favorite attractions like Twiggy the Waterskiing Squirrel or The Great American Duck Races, you can hit up the new Beer Garden, munch on delicious food, ride carnival rides, enjoy a petting zoo and pony rides, shop the gift market and lots more! Get the details.
 
May 13 & 14, 2017
Prairie Day Festival - Botanical Research Institute of Texas
The Botanical Research Institute of Texas celebrates 30 years with Prairie Day. This is a free, family-friendly festival that includes children's crafts, flight demonstrations of majestic birds, live music from Texas musicians, 40+ discovery booths, a petting zoo, pony rides, face painting, pet adoption and more. By more, I mean cooking demonstrations, food trucks, storytimes and giveaways… the list goes on. Get the details.
Looking for a fun date night? Check out Prairie Night  Friday, May 12, celebrating BRIT's 30th anniversary. Food and beverages will be available for purchase from Chef David Hollister of the Gas Monkey along with live music from The Dick Beldings, Joey Green Band and Eleven Hundred Springs.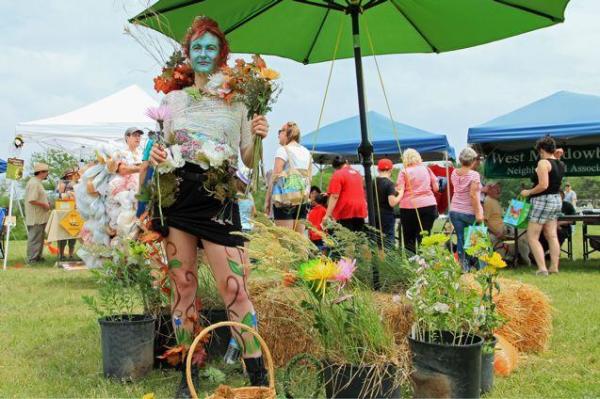 Frontier Forts Muster - Stockyards Station
Stockyards Station has been holding the Frontier Forts Muster since 2001 to celebrate and inform people of what frontier life was like in Texas in the 1800's. Walk back in time down Exchange Avenue Friday, May 12, and Saturday, May 13, as frontier-era forts, encampments, settlers, weaponry and the culture of the day come to life before your eyes. Stay after the 4 p.m. cattle drive for a special parade commemorating the 150th Anniversary of the Chisholm Trail. Get the details.
May 20 & 21, 2017
Trinity River Spring Trash Bash - Tarrant Regional Water District
Teach your kids the importance of caring for their community and resources by participating in the 3rd Annual Trinity River Spring Trash Bash hosted by the Tarrant Regional Water District. Sign up, pick an area and pick up trash on Saturday, May 20, from 8:30-10:30 a.m. A complimentary lunch will be served at one of the two after parties, along with entertainment and other fun things like door prizes.  Get the details.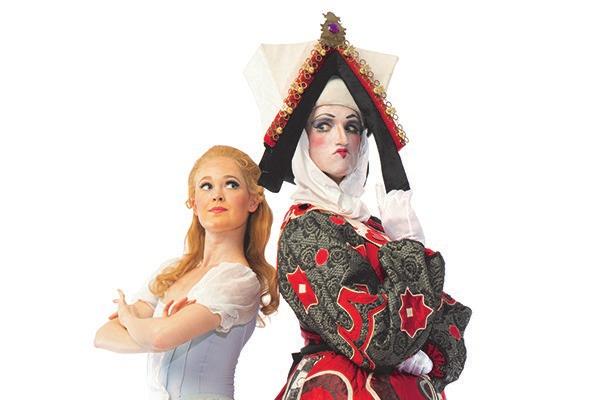 PC: Steven Visneau 
 
Alice in Wonderland - Bass Performance Hall
After all that trash pick up fun, treat the family to an evening at the Ballet. Your children will be in awe as they are entertained by the Texas Ballet Theater's performance of "Alice in Wonderland." There are several performances May 19 through May 21 at Bass Performance Hall. Get the details and purchase tickets.
May 27 & 28, 2017
Adventures with Clifford The Big Red Dog - Fort Worth Museum of Science and History
Be a tourist at Birdwell Island exploring with Clifford The Big Red Dog at the Fort Worth Museum of Science and History. You and the kids will have a blast as they explore scenes like: Clifford The Big Red Dog and his doghouse, Emily Elizabeth's Backyard Theater, Howard's House, Cleo's Backyard and many others. Exhibit will be on display May 27 - September 24. Get the details.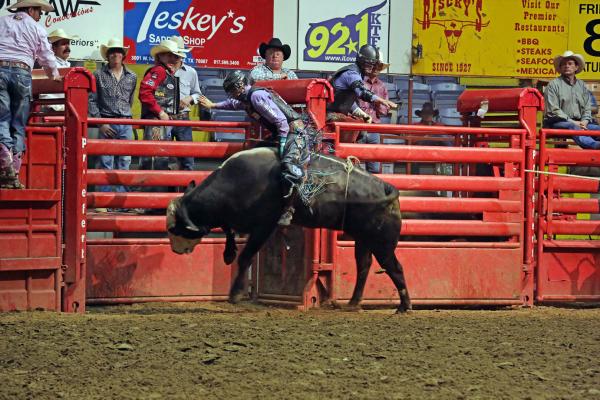 Stockyards Championship Rodeo - Cowtown Coliseum
Entertaining family for Memorial Day weekend? It's the perfect time to catch the world's only year-round rodeo at Cowtown Coliseum Friday and Saturday nights at 8 p.m. You can catch Pawnee Bill's Wild West Show Saturday and Sunday at 2:30 and 4:30 p.m. along with the Red, White and Boots Festival in Stockyards Station on Saturday, May 27 and Sunday, May 28. Give your out-of-state family and friends a real dose of Texas livin' for the Memorial Day holiday. Get the details.