Fall is one of our favorite seasons thanks to the cooler weather and abundance of festivals. After a little research, here are the top 10 family-friendly events to enjoy each weekend this month in Fort Worth. 
OCTOBER 1 & 2, 2016:
Tarrant County Gay Pride Week Association - Pride 35th Reunion Pride Parade
Show your pride on October 1 at the 35th Reunion Pride Parade and Pride Street Festival in downtown Fort Worth. With beautiful floats and other entries honoring 35 years, #WeAreFamily is the perfect theme for a week's worth of Pride Week events including a Family Picnic on October 2 and Coming Out Day on October 11.  Get the details.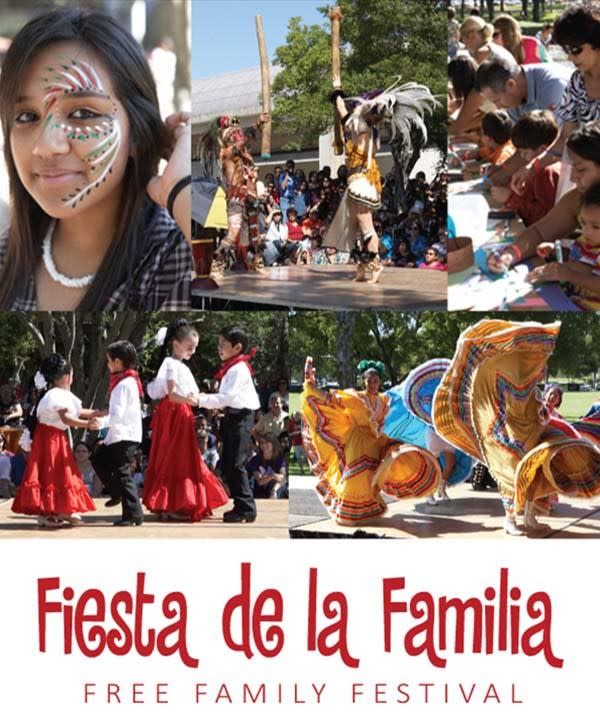 Fiesta de la Familia 
October is Hispanic Heritage Month and the Kimbell Art Museum invites you to celebrate history and the arts through dance performances, art activities, films, gallery storytimes and more on Sunday, October 2. The addition of Nuestro Kimbell, the new Spanish translations available throughout the museum - made possible by The Hearst Foundation, will also be introduced during the festival. As always, admission to the Kimbell Museum's permanent collection is free. Get the details.
 
OCTOBER 8 & 9, 2016:
ArtsGoggle
#SeeFortWorth in a new light at the 14th annual Arts Goggle sponsored by Near Southside, Inc. This one-of-a-kind, family-friendly festival brings together the historical and urban diversity of the Southside neighborhoods with live music, artistic displays, food and more during a free, one-day "open house / street party." Over 550 booths, 50 bands and 30,000+ attendees are anticipated for the 15-block festival in south Fort Worth. All funds raised for the event will be dedicated to producing a memorable and successful experience for artists, venues and patrons of all ages. Get the details.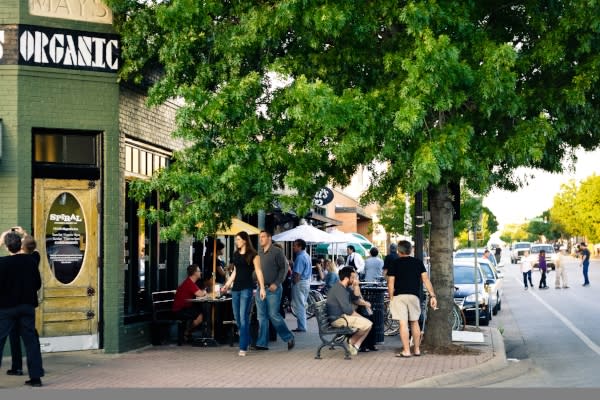 PC: Kevin Buchanan
Great Rescue Roundup 
Looking to add a new member to the family? Then roundup up your own herd and head to the Great Rescue Roundup on October 8 in the Fort Worth Stockyards. This annual event allows several rescue organizations to come together in one location in hopes finding their four-legged friends forever homes. Over 20 breed specific rescue groups are scheduled to participate this year. Get the details.
 
OCTOBER 15 & 16, 2016:
Casa Manana presents A Year With Frog and Toad 
Don't miss the last opportunity to see this Broadway hit revered as one of the most beloved tales for the entire family at Casa Manana October 15-16. The story of A Year with Frog and Toad follows the two friends through seasons of make-believe fun, charm, vaudeville and a lot of life lessons. This is a great way to introduce newcomers to the performing arts as well as share the story of how real friendship weathers all seasons. Get the details.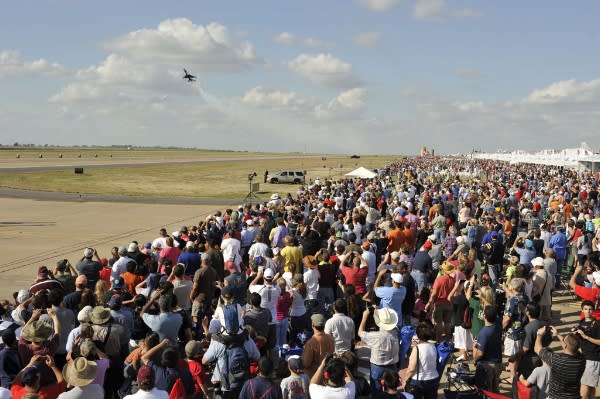 Bell Helicopter Fort Worth Alliance Airshow 
Be prepared for a high-flying time at the Bell Helicopter Fort Worth Alliance Airshow October 15-16. Considered one of the nation's premier air shows, it's a special opportunity to learn about Fort Worth's military and aviation history in an exciting outdoor environment - especially with this year's featured headliner being the U.S.A.F. Thunderbirds. General admission tickets are free, but special seating is available for purchase. Gates are open from 9 a.m. to 5 p.m. Since 2006, more than $387,000 has been distributed to 58 nonprofit organizations including the USO Dallas/Fort Worth through funds raised through this event. Get the details.
 
OCTOBER 22 & 23, 2016:
Frontier Fall Fest 
There's no better place to embrace fall than at the Frontier Fall Festival at the Log Cabin Village October 22. Adventure back in time with demonstrations from the Embroiderer's Guild of America, the Fort Worth Herd, the Greater Fort Worth Herb Society, the Fort Worth U.S. 2nd Dragoons Living History Association, and music from Buttermilk Junction. Kids can also make a corn husk doll with an additional $3 craft fee. Join in on the fun from 1-4 p.m. Get the details.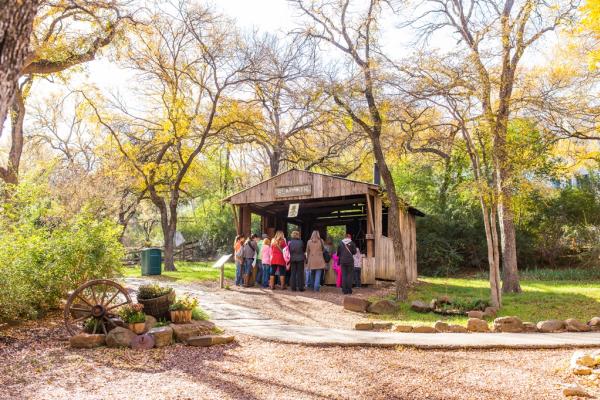 OCTOBER 29 & 30, 2016:
Red Steagall Cowboy Gathering & Western Swing Festival
Fort Worth ain't called Cowtown for nuthin.' The city hosts one of the top cowboy festivals in the nation with one of the world's most famous cowboys - Red Steagall. Hosted in the Fort Worth Stockyards, the Red Steagall Cowboy Gathering and Western Swing Festival is a three-day event, October 28- 30, designed to celebrate the heritage of the American Cowboy through music, ranch rodeo activities, poetry and more. Ticket prices vary. Get the details.
Artes De La Rosa - Dia De Los Muertos Celebration 5k Race, Fun Run & Festival 
My personal favorite event is Dia de los Muertos at Rose Marine Theater. This annual celebration features a drum and puppet procession from Marine Park to the Theater Plaza and is complete with music, dancing, face painting and pan de muerto. It's the perfect way for the whole family to learn more about the rich, Mexican culture. Get the details.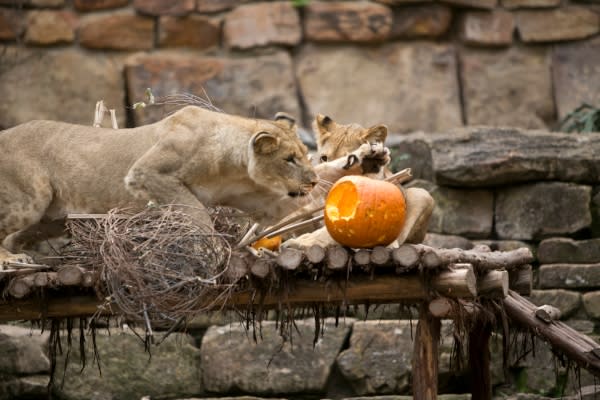 Boo at the Zoo 
Let your kids go wild at the 25th annual Boo at the Zoo, presented by Central Market. With treat stations, Halloween-themed entertainment, carnival games, a kids' craft zone and more, your kids will love the fun of dressing up while being surround by their favorite animals. Boo at the Zoo runs three nights, October 28th, 29th and 30th from 10 a.m. to 5 p.m.; however, this is event is very popular so plan accordingly. Get the details.
For more activities and events you can enjoy with the family in Fort Worth, visit our Event Calendar.