Fort Worth is no stranger to the movie camera. Cowtown has been seen in feature films, television shows, and commercials for decades. These are a few notable examples of projects where you can catch a glimpse of Fort Worth.
Logan's Run (1976):
The year is 2274 and humanity is confined to living in a domed-utopia run by a computer. The only downside to the idyllic world is that humans are killed at age 30 to prevent overpopulation. Logan's Run is the story of Logan (Michael York) a Sandman who tracks and destroys "runners," the citizens who try to avoid their inevitable fate.  When Logan meets Jessica-6 (Jenny Agutter) he is ordered to leave the community to destroy an outside threat before his own life-clock runs out. Logan and Jessica discover that the outside world is not what the computer tells them it is and make the dangerous decision to return to their world and reveal the truth. Logan's Run was shot on location in Dallas and Fort Worth in 1975. The Fort Worth Water Gardens prominently appear when Logan and Jessica discover a way into the city through the pools of water, which create energy to power the utopia. Logan's Run received two Oscar nominations for Best Cinematography and Best Set Decoration at the 1977 Academy Awards. It also received a special achievement award from the Academy for its visual effects. To this day, fans still visit the Water Gardens to see where their favorite science-fiction movie was filmed.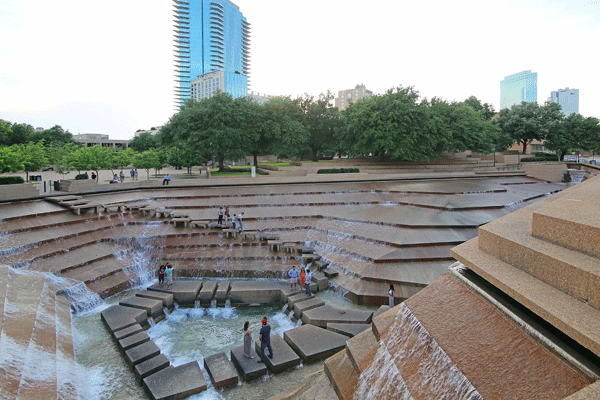 Tough Enough (1983):
Art Young (rising star Dennis Quaid) is a struggling country/Western singer from Fort Worth in this eighties drama, Tough Enough. Young enters into a "Tough Man" amateur boxing contest (filmed at the Cowtown Coliseum in the Fort Worth Stockyards) to try to earn a little money and is surprised when he wins. Now a contender to fight in the national finals, Young must choose between his dreams of singing or the money and glamor he can earn from fighting.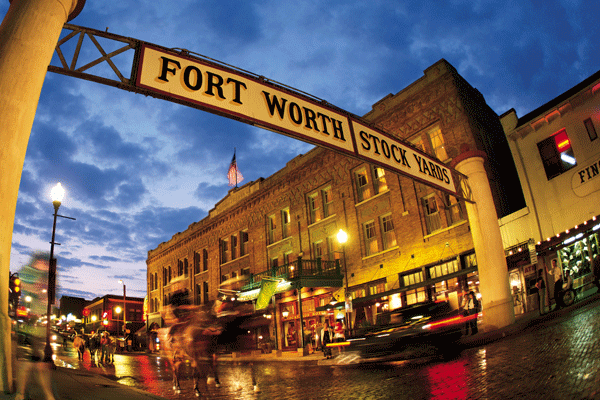 Necessary Roughness (1991):
This sports comedy about the fictional, ragtag Texas State University Fightin' Armadillos football team starred Scott Bakula, Robert Loggia, Sinbad, Jason Bateman, and Kathy Ireland. The bar fight between the Fightin' Armadillos and their rivals, the University of Texas Colts, was filmed in the Guitar Bar at Billy Bob's Texas. 

Pure Country (1992):
Pure Country, despite being a box office failure, will forever be remembered as the acting debut of the King of Country music, George Strait. Strait plays Wyatt "Dusty" Chandler, a top country music singer who becomes disillusioned by the elaborate performances that he believes are overshadowing his music. Dusty walks away from his career out of frustration and heads home to the small town where he grew up to reconnect with his roots. He changes his appearance and begins to work on a ranch, where he falls in love. When he returns to his country music career, Dusty plays his music on his own terms in the same way that Strait himself plays: genuine & without fancy showmanship. When Lesley Ann Warren confronts the band members about Dusty's whereabouts they are in the men's restroom at Billy Bob's Texas. The final rodeo scene was filmed at the Cowtown Coliseum. Billy Bob's Texas also hosted the wrap party for the cast & crew.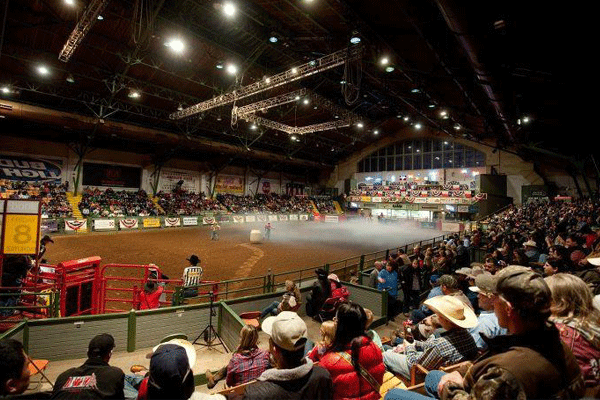 Walker, Texas Ranger (1993-2001):
Few kids growing up in the 1990's will forget the action-packed hour long drama Walker, Texas Ranger, starring martial-artist & action star Chuck Norris. Norris and his partner, Trivette (Clarence Gilyard, Jr.) fought crime side by side in cowboy boots as Texas Rangers for 9 seasons on CBS. The Tarrant County Courthouse in downtown Fort Worth appeared as the Rangers Headquarters while The White Elephant Saloon in the Stockyards became CD's Bar & Grill where the Rangers liked to relax with a cold beer after a long day of delivering roundhouse kicks to bad guys.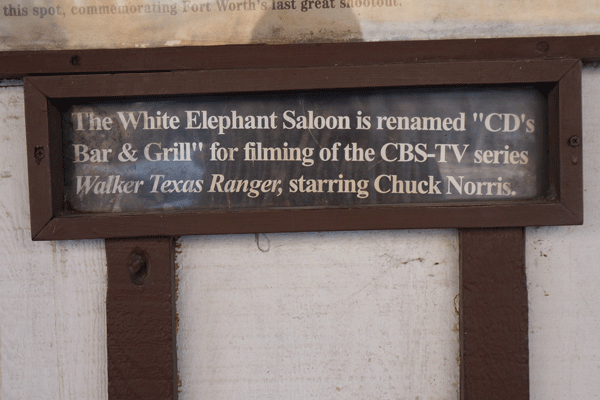 Prison Break (2005-2009):
Fox's wildly successful drama, Prison Break, was a conspiracy-riddled thriller in which Michael Scofield (Wentworth Miller) willfully enters prison with an escape plan after his brother (Dominic Purcell) was framed for the murder of the Vice President's brother. Audiences were captivated for 4 seasons as the brothers fought for survival and the truth. The abandoned Swift Armour Meat Packing Plant was used by Fox in Season 3 as the Penitenciaría Federal de Sona, a prison in Panama. Guard towers and a prison façade left over from the production still stand on private property.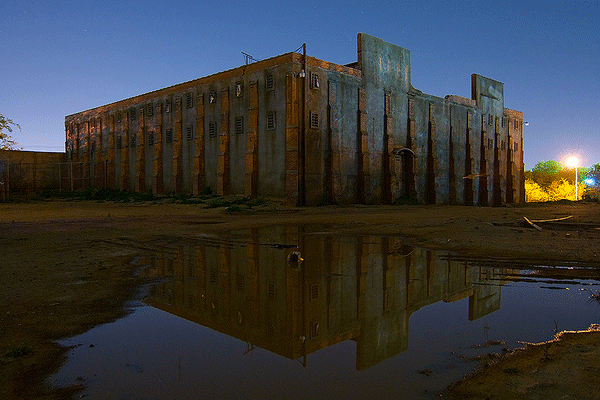 Photo Credit: Noel Kerns  |  https://www.flickr.com/photos/nkerns/
My All American (2015):
Recently, Fort Worth was visited by film crews to film at Texas Christian University's Amon G. Carter Stadium. My All American is a period biopic about University of Texas safety Freddie Joe Steinmark, a member of the Longhorn's 1969 championship season. Steinmark's cancer diagnosis and death in 1971 at the age of twenty-two inspired President Richard Nixon to begin the famous "War on Cancer." My All American stars Finn Witrock as Steinmark and Aaron Eckhart as Longhorn Coach Darrell Royal.