Musical talent in Fort Worth is growing just as quickly as the city itself. Local live music fanatics find the perfect concert-going experience-first-rate sound quality, consistently booked favorite bands, adequate seating and an energetic overall vibe, including yummy food and drink. From throwback saloons and an underground speakeasy to an elegant performance hall and hipster hangout, the following venues are music to our ears.

NEAR SOUTHSIDE DISTRICT
Shipping and Receiving Bar
Housed in what was once a shipping dock of the old Supreme Golf warehouse, Shipping and Receiving has a hipster, back-alley vibe with a bygone charm. The three-story, 14,000-square-foot building was built in 1910 and is in the National Register of Historic Places. A 16-by-24 foot stage with a killer sound system opens out to a long beer garden outfitted with picnic tables that can seat nearly 500. Come here to see big acts before they become big acts. In my experience, rocking out to awesome music can arouse the appetite. A rotating food truck selection keeps patrons at Shipping and Receiving from going hungry on weekends, and craft beers and specialty drinks quench thirst. Inside are a number of comfy couches, a pool table and shuffleboard. The crowd at Shipping and Receiving is wildly diverse. I love to bring my dog, who is welcomed by country folk, bikers, hipsters, yuppies, suits and retirees. It's a bar for everyone.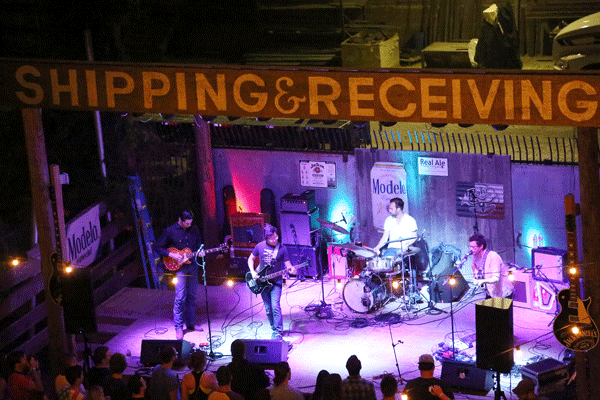 STOCKYARDS NATIONAL HISTORIC DISTRICT
Billy Bob's Texas
Dust off your boots and scoot on down to Billy Bob's Texas, the world's largest honky tonk, in the historic Fort Worth Stockyards. My gal pals and I love the loud and rowdy party for authentic and wannabe cowboys, where we can ride bulls, drink beer, shoot pool and two-step on a Texas-size dance floor while listening to the greatest headliners in country, rock and blues. Celebrity handprints and music memorabilia line the walls, and the list of legends that have graced the stage includethe likes of Merle Haggard, Waylon Jennings, Johnny Cash, George Strait, Reba McIntire, Garth Brooks and Willie Nelson, who has played Billy Bob's more than 50 times.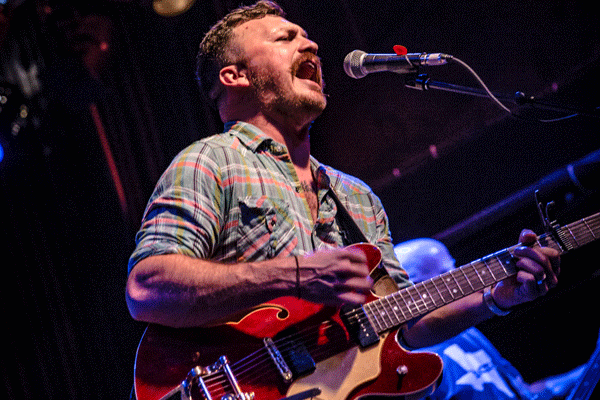 Lil' Red's Longhorn Saloon
Owner Craig "Lil' Red" Copeland is quite a character, one who will most likely greet you with a welcoming smile and handshake as you step back in time to the Old West at Lil' Red's Longhorn Saloon. Never owning a bar before, Copeland says, "I had been in enough of them during my many years of rodeoin' to know what people liked." This place caters to traditional country fans, many of whom are rough and right off the ranch after a hard day's work.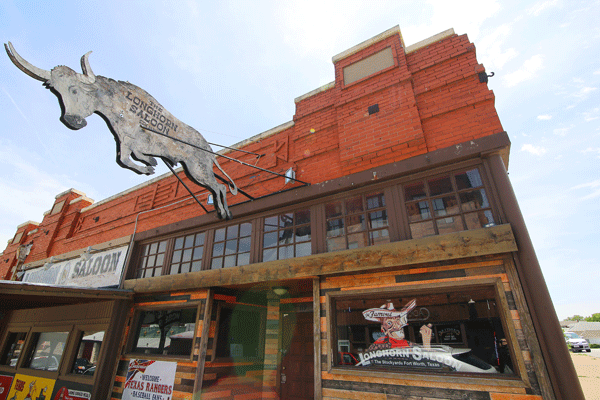 WEST 7th DISTRICT
Magnolia Motor Lounge
Sometimes the only thing that can lure me out of the house and out of my sweatpants after a grueling workweek is a phone call from a few friends wanting to discover Fort Worth's hottest new band. The garage-like Magnolia Motor Lounge offers great tunes from Americana to alternative and killer burgers nearly every night of the week. The likelihood that the musician, or musicians, on stage will be rocking cowboy hats? High.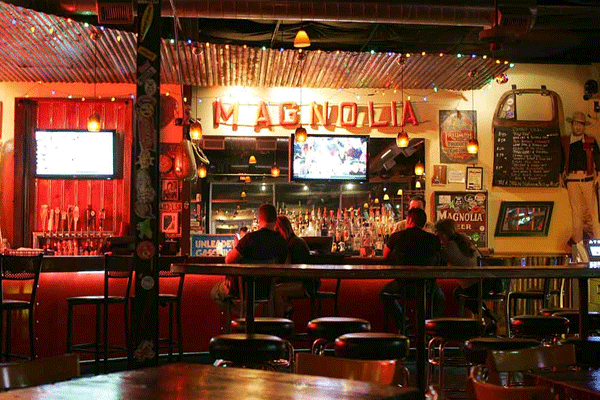 Lola's Saloon
Lola's may be no frills, but I've watched history-making performances that have put the city on the map as far as the talent it regularly books. Voted best live music venue in Fort Worth since 2008 by Fort Worth Weekly, Lola's draws popular touring bands and has a stable onslaught of local musicians. The crowd is buzzing and mostly under 30. Show up, have an ice-cold beer and listen to established and up-and-coming talent with 299 of your newest friends.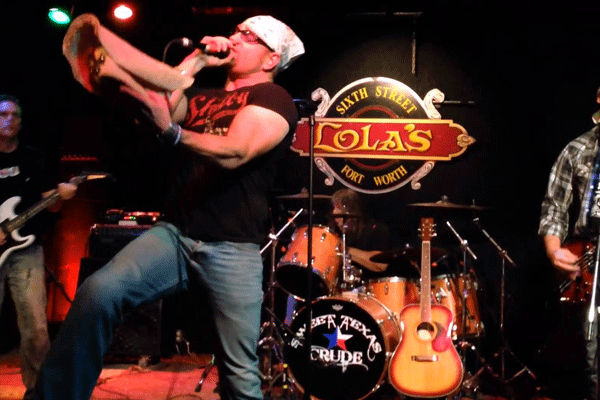 SUNDANCE SQUARE/DOWNTOWN DISTRICT
Scat Jazz Lounge
I first happened upon the Scat Jazz Lounge after accidentally entering an unassuming alley off a bustling street in downtown Fort Worth. A glowing sign with an arrow pointing down and an elevator acted as a doorway to some of the best jazz I've ever heard. Set in the basement of the historic Woolworth building, Scat Jazz Lounge provides a speakeasy setting with rich wood accents, deco curves and a rich blue curtain on stage. There are no TVs or windows in this underground hideaway, only some of the best local and national jazz talent. It's a place where you might have expected to find Count Basie or Sinatra performing and enjoying a martini or Old Fashioned between sets.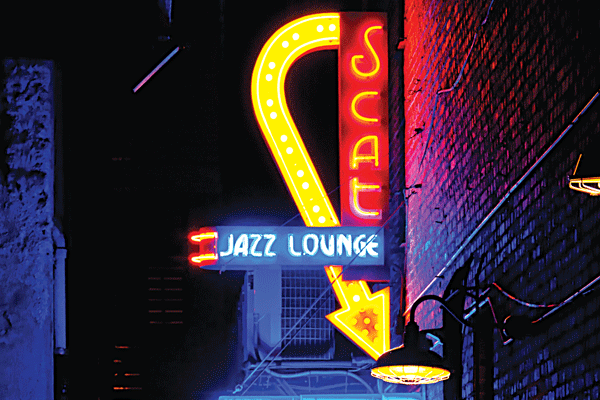 Bass Performance Hall
My husband and I never miss the opportunity to step out on the town, all dolled up in our best duds to take in a culturally rewarding musical performance at the crown jewel of Fort Worth. The Nancy Lee and Perry R. Bass Performance Hall presents the talents of the Fort Worth Symphony Orchestra, Texas Ballet Theater, Fort Worth Opera and Van Cliburn International Piano Competition, Casa Mañana musicals and various concerts from visiting artists. The trumpeting, statuesque 48-foot-tall angels, quite literally erupting from the side of the Bass Performance Hall building, are indicative of the heavenly acoustics inside. Reminiscent of a classic European opera hall, the stunning interior space of Bass Performance Hall brags "not a bad seat in the house."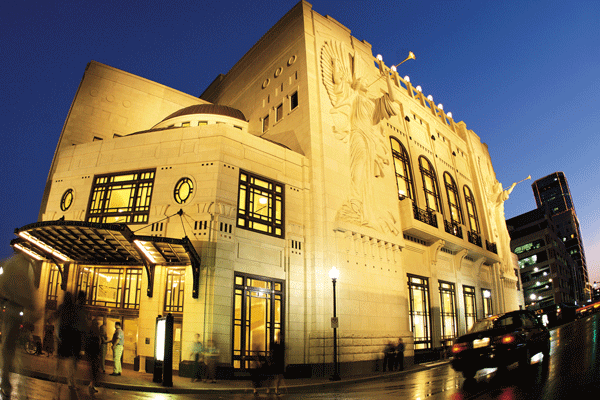 No matter what your taste in music or crowd vibe, Fort Worth's live music venues deliver. Wherever you go, you'll find yourself tapping your toes and planning your next night out for more incredible live music. 
Discover more of Fort Worth's music scene.