Anyone following Fort Worth's craft cocktail scene should be in high spirits. There are more bars, pubs, and restaurants in the 817 serving hand-crafted, artisan mixed drinks than ever before. Behind these creative adult beverages is a small army of dedicated mixologists who put a premium on creativity and quality ingredients.
Here are three of the visionaries mixing Fort Worth's best libations, all for your drinking pleasure.
Bird Cafe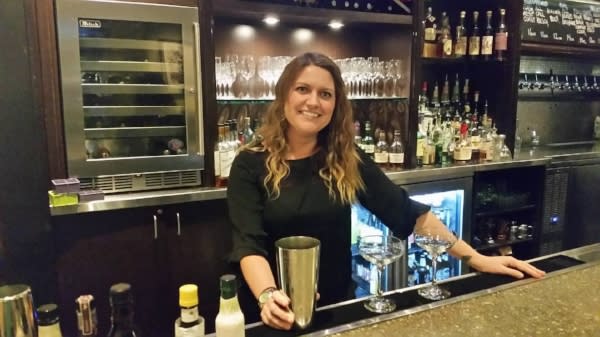 PC: Eddie Brown
Sundance Square's Bird Cafe offers delicious New American cuisine, an unencumbered view of Sundance Square Plaza, and some of the best cocktails in Cowtown. Amber Davidson has extensive experience in the food service industry, but it was a stint at LightCatcher Winery three years ago that launched her squarely into the craft cocktail arena. Inner curiosity led her to concoct new wine-based mixed drinks at the West Fort Worth winery. Since then, Davidson has worked the last three years bartending. Now she's managing Bird Cafe.
For the craft cocktail unwashed, she recommends informing the bartender which spirit and flavor profile you enjoy most.
"We can come up with something based on that description," she said. "Bird Cafe bartenders always work to create well-balanced drinks." 
Davidson is thrilled about several seasonal recipes recently added to the Cafe's lineup that include pumpkin, apple and plum. The next time you stop by this downtown gem, ask which cocktails pair well with your meal.
The Usual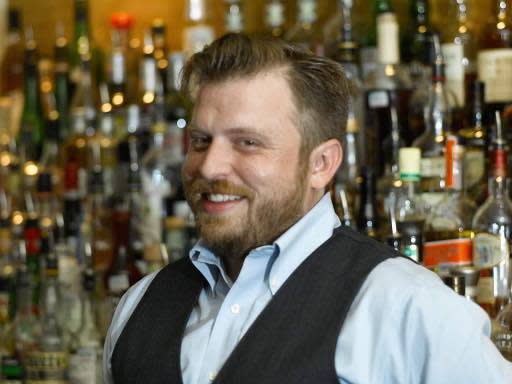 PC: Steve Watkins
The Usual's craft cocktail roots run deep. Since opening in 2009, the Near Southside bar has garnered a loyal following of patrons who appreciate the business' relaxed, unpretentious environs and the uncompromising quality of its handmade mixed drinks.
Head bartender Jason Pollard has been slinging adult beverages since age 18, but his love of artisan cocktails evolved gradually. A visit to New Orleans with Shinjuku Station bartender Jack McNally in 2005 was an awakening moment, Pollard recalled.
"Jack gave me a Sazerac," Pollard said. "I realized there's more to drinks than whiskey and coke."
Pollard began researching cocktail recipes and hanging out at The Usual. His first job at that bar was as a fill-in for bartenders who wanted a night off. The shifts became more steady, but he had to cut ties with his favorite watering hole in early 2013 when he moved with his wife to Portland, Oregon. Pollard tended bar in his new home and learned a lot from the city's vibrant cocktail scene. The mixed drink slingers there taught Pollard that there was more to the job than making a superlative 17-ingredient libation. A great bartender builds relationships and takes care of people.
Since returning to Fort Worth nearly two years ago, Pollard has worked with his colleages to make The Usual a destination, not only for cocktail fans but for anyone in the bartending service industry. A monthly educational class hosted by The Usual offers free training to bar and restaurant employees. Each class covers subjects that range from Scotch to mezcal and beer to cocktails. In his free time, Pollard uses social media and online articles to keep up with cocktail happenings here and abroad.
"The second you think you've learned everything about cocktails you're finished," he said.
Thompson's Bookstore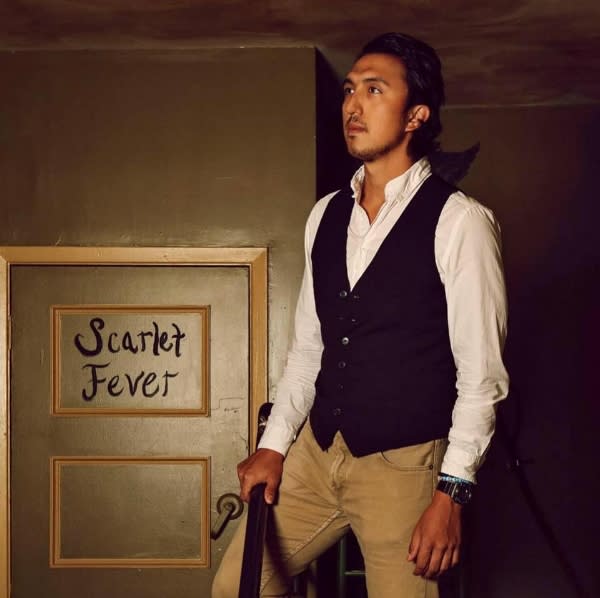 PC: Javier Herrera Photography
Thompson's is hard to describe without stating the obvious: It's a chic downtown bookstore-turned-bar with a "secret" entrance that leads to an underground speakeasy. Don't get me wrong, that's pretty awesome. But what keeps Thompson's fans coming back week after week is the creative menu and warm barside manner of the waitstaff.
On a recent, bustling Friday night, I dropped in for a drink. Tending bar that night was Sage Howell. The young cocktail maven's college studies focused on biology. His days still revolve around beakers and measuring tools, but his creations, and those of his adept colleagues, are now served chilled and ready to imbibe.  
"My job is to guide new customers toward something they are familiar with," he said.
His experience has taught him that a bit of intuition doesn't hurt when guiding patrons through the ropes. The important thing, he added, is to be fully present and attentive to guests.
"A lot of what we do goes back to the lost art of conversation," he said. "A cocktail is even is better when it's talked about."
Watch for four fall cocktails from Thompson's: Winter is Coming, 21st Amendment, The Fall of Cortez, and Lower the Heavens.