Musicians, venues, and recording studios rely on each other as much as we depend on them to keep the tunes rolling. The local scene took a hit with the recent loss of The Live Oak Music Hall & Lounge. But don't fret. Innovative concert halls and recording studios are ensuring Fort Worth's musicians reach evermore fans in new and creative ways.
MAIN-AT-SOUTH-SIDE
Main-at-South-Side, aka MASS (1002 S Main St), is the brainchild of two local, lauded musos: bassist TJ Webber and guitarist Ryan Higgs. The non-smoking venue is open seven days a week and focuses on the local music scene. July is booked with great acts. This Friday, Dreamy Life Records presents Son of Stan, War Party and Sealion. July 8, Dallas-based Wall of Orange joins Cut Throat Finches and Henry the Archer.
The week is rounded out with Avant Garde/experimental ensemble KYSER (7/12), Girls Rock Fort Worth Camper Showcase (7/15), and post punk rockers VVOES (7/19).
One monthly feature to watch for, The Unlikely Comedians, throws seasoned comedians and the unwashed into the fray. The live music venue and bar has already filled a unique niche in Fort Worth's music scene. Not bad for a venue that launched only two months ago.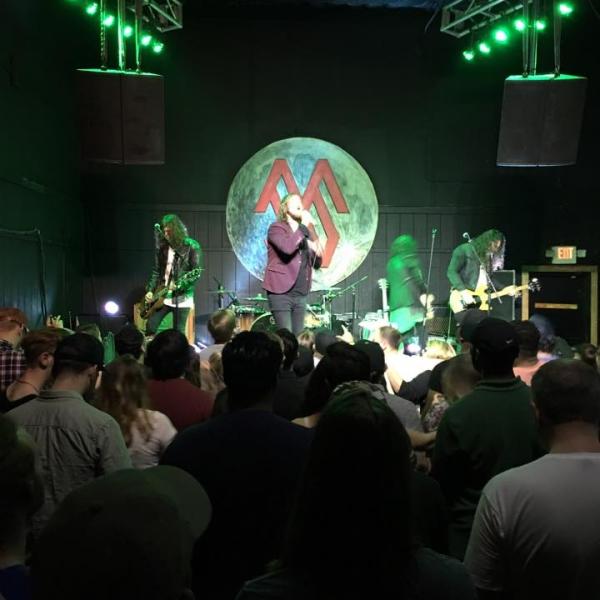 PC: MASS Facebook
 
FORT WORTH LIVE
Along with Sundance Square Plaza, Bass Performance Hall, and dozens of top-notch bars and restaurants, Downtown Fort Worth has a new music hall, Fort Worth Live (306 N Houston St). The venture is a partnership between Red Goose Saloon owner Chris Hutchinson and local musician Justin Ross. With a seating capacity of 250, the space is large enough to hold a decent-sized crowd, but the owners are ensuring Fort Worth Live maintains an intimate feel.
Guest are asked to silence phones and refrain from chatter. Intimate lighting, a premium sound system, ticket booth, non-smoking policy, and full staff round out the experience of the listening room.
Singer-songwriters Ben Danaher and Bobby Duncan take the stage this Friday.
Nick Snyder and The Real Deal Open Jam is part of an open-mic night series and a great way to catch upcoming talent. Veteran songwriter Joe Ely's music touches on country, honky-tonk and rock 'a' roll. He has performed with Bruce Springsteen, The Clash, Lyle Lovett and others. You can catch Ely August 4.

PC: Fort Worth Live Facebook
 
NILES CITY SOUND
Nestled in Shipping & Receiving (a Near Southside industrial space known for its live music venue), Niles City Sound is a newish recording space that's gotten a lot of attention lately. The studio's founders (Austin Jenkins, Josh Block and Chris Vivion) equipped the venture with vintage equipment. The process of using analog equipment is labor intensive, but the results speak for themselves. Niles City Sound found a star early on with Fort Worth-native Leon Bridges. Before signing with Columbia Records, Bridges recorded Coming Home in 2014 at the new recording studio. Since then, Bridges has become a worldwide sensation, performing for President Obama, festivals, and shows like SNL and The Tonight Show.
Vincent Neil Emerson, Nicole Atkins, Keeva, and Frank Turner are just a few of the local and international acts that have recorded or plan to record in the soon-to-be iconic studio space.

Catch a glimpse inside the studio when you watch our "Things to Do" video featuring Grady Spencer & The Work.