The 3rd Annual Fort Worth Food and Wine Festival (FWFWF) is featuring more of what people already love about the four-day-long eating and drinking extravaganza. Returning this year: the popular and exclusive #latenight Desserts after Dark, Rise and Dine (the event beloved by brunch aficionados everywhere), Burgers, Brews,& Blues, and the family-friendly Family Sunday Funday Picnic.

But the FWFWF also offers an unparalleled opportunity for new chefs each year, as the focus is on locally-owned, non-chain purveyors.  Here are five first-time festival chefs to watch this year.
Who would have predicted that the food truck Travis Heim opened with his wife Emily a year ago would consistently sell out of everything - usually within a couple of hours after they slide open their kitchen window? About six months ago, the Heims crowd-funded for a second smoker so that they could serve 'cue more than a couple of days a week, and they have plans to move into a brick-and-mortar building soon. Heim's meteoric rise begets the classic chicken-or-the-egg question: Did the nod they recently received from Texas Monthly naming them in the top 25 barbecue restaurants in Texas draw the sell-out crowds? Or did the crowds bring the media? Either way, Heim will be smokin' (predictably) in the Barbecue Showdown at the W.R. Wyatt arena in the Will Rogers Memorial Center on March 31.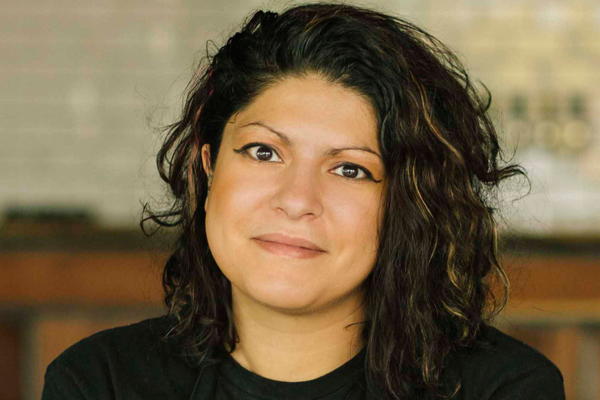 The festival has become such a big deal that it's not just attracting Fort Worth chefs. At Misti Norris's Oak Cliff-based Small Brewpub, the menu options can best be described as seasonally-oriented, adventuresome, and perhaps not for the faint of heart. Norris is a waste not, want not kinda gal, as evidenced by dishes like a pork tongue confit and lamb sweetbreads. She's got the de riguer charcuterie and cheese platters you'd expect in a place where they brew their own beer-- a half-dozen rotating taps depending on season and whim. But Norris also offers a pickle platter -- a seasonal variety of pickled vegetables, fruits and grains. What kind of awesomeness might she bring to the Main Event on April 1? No fooling, it should be great.
3. Sandra Avila, Le Cep  
The woman behind one of Fort Worth's most acclaimed niche restaurants will be joining Norris at the Main Event this year. After travelling in Europe on and off for years, then training in Paris at the Ducasse Institute, Avila opened Le Cep with her husband David. The reviews of the 18-month-old prix fixe restaurant have been consistently glowing. The four- or eight-course tasting menus change monthly, so there's literally always something new to love. Avila has never participated in the festival as a consumer, and says she's "excited and honored" to be invited this year. No surprise here -- the French chef is making artichoke-mushroom vol-au-vents in puff pastry with Dijon sauce and micro greens. Ooh la la!
4. Kalen Morgenstern, Fort Worth Market + Table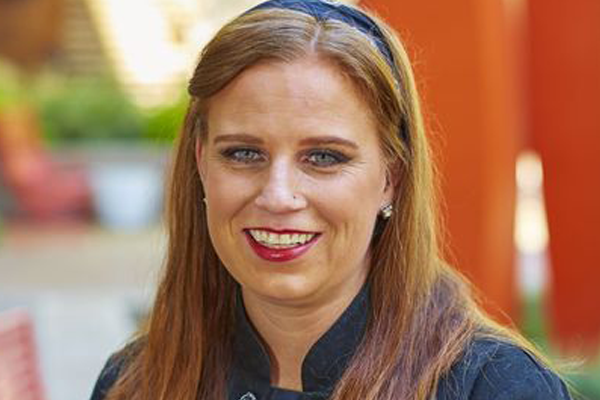 Kalen Morgenstern's colorful bio includes culinary school in Nashville and a stint in Tim Love's Lonesome Dove Western Bistro. She also survived the Fox Network's Hell's Kitchen with British chef Gordon Ramsay, who's a bit prone to yelling in contestants' faces. Morgenstern was eliminated in the fifth round of the 2014 season. She came back to her job as the chef de cuisine at the now-defunct Tillman's Roadhouse on West 7th, and competed again the following year in Fort Worth Texas Magazine's Top Chef Competition. The current chef of Fort Worth Market + Table is occupying the space formerly known as Tillman's (which is still owned by Tillman's Todd Fiscus), although the menus couldn't be more different. Morgenstern has a terrific sense of humor if you judge her by her drinks menu alone: "Dude, Where's My Carrot," "A Craftwork Orange," "The Holy Kale," and "Saving Private Romaine" make healthy beverages actually sound appealing and fun. You can catch Morgenstern at my favorite FWFWF event, Rise and Dine, on April 2.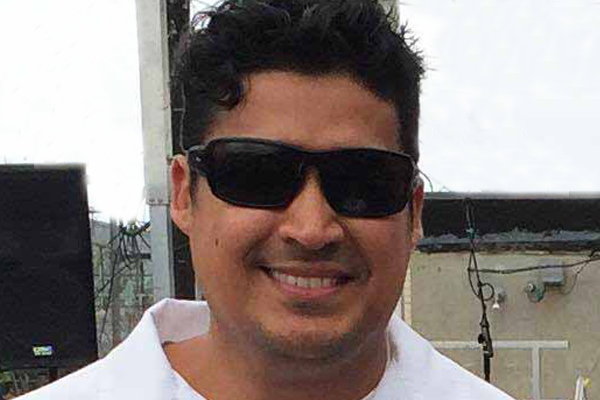 If Juan Rodriguez looks familiar, it's because he was Reata Restaurant's executive chef for six years. Rodriguez worked his way through culinary school in Dallas, and gradually moved up the kitchen chain in several area restaurants. He even made it to the bright lights of Manhattan when Tim Love's Lonesome Dove Bistro opened an outpost there. After nearly a decade at Reata, he struck out on his own last year with his wife Paige. Buoyed by his memories of his grandmother Magdalena, he's honoring the memory of the woman who taught him how to cook classic Mexican food with the restaurant that bears her name. Magdalena's does mostly catering and pop-up meals, often partnering with Thompson's bar, although they're developing a dine-in space behind their catering kitchen. Come close out the festival with Rodriguez at the Sunday Funday Picnic, where he'll be making a Spanish potato omelette with chorizo gravy.
*TIP to help first-time festival goers: at most events, you can buy a small wooden board with a wine glass cut-out. If you're attending more than one event, this mini-snack tray prevents you from bobbling your beverage or slinging your slider off a tiny plate. The festival begins March 31 and runs through April 3. Buy tickets now because some events (like Desserts after Dark) have a limited seating capacity and will likely sell out. Main PC: Tracy Autem & Lightly Photography