Octoberfest (or Oktoberfest, if you're German) was originally a Bavarian prince's wedding celebration. The country had so much fun at the wedding in October 1810 that the festival's been commemorated every year since! Oktoberfest traditionally runs from late September to the first Sunday in October. Fort Worth's Oktoberfest festivities begin at Panther Island Pavilion September 22– 24. The German festival (with just the right amount of Texas) will feature music by legendary polka band Brave Combo, traditional German food, and a Dachshund Dash.


In preparation, we have a few suggestions to get you in the Oktoberfest mood. Guten appetit!
1. Edelweiss Restaurant – The West Fort Worth eatery has been serving German food for almost five decades. German chef Chris Härtl's specialties are served in a Biergarten atmosphere, complete with rouladen, three kinds of schnitzel, and several types of sausage. Plus, Edelweiss hosts music every night from 6-10 p.m.–– who doesn't like to do the Chicken Dance?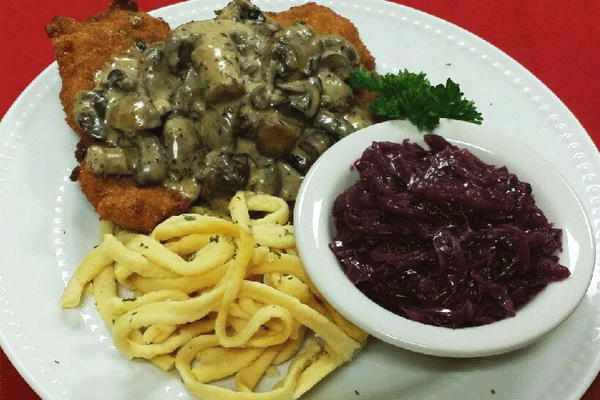 2. Little Germany – If you're hesitant to try a full-on traditional German meal, this restaurant provides a combo of German specialties including sauerbraten and goulash, along with Southwest favorites like chicken-fried steak, ribeyes, a New York strip, and corn dogs for the kids.
3. Ol' South Pancake House – While the bulk of the menu isn't German, the decades-old eatery near TCU has one specialty that has to be included in any Oktoberfest feature. The "World Famous" German pancake isn't a traditional potato pancake. It's the house pancake made with lemon batter, topped with lemon, powdered sugar, and whipped butter.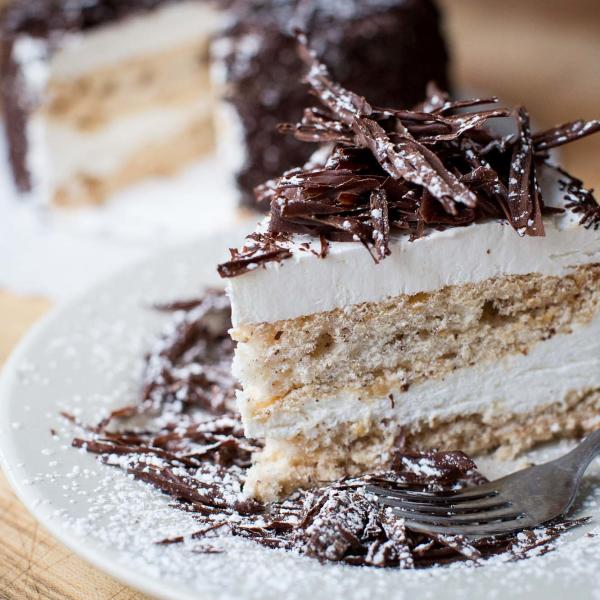 PC: Courtesy of Swiss Pastry Shop
4. Swiss Pastry Shop – Looking for the best of the Wurst? Swiss Pastry Shop's menu has an inventive take on German cuisine, including knackwurst, fondue, and a pork schnitzel sandwich named for legendary cowboy Will Rogers (pickles, tomato, and red onion also grace the The Will Rogers). But the restaurant may be best known for their "Uncake," a gluten-free Black Forest macaroon cake that's meant to be enjoyed with a couple dozen of your best friends.
5. Reata Restaurant (home of the plate-sized chicken-fried steak and other legendary Texas favorites) is getting into the Oktoberfest act with a special German menu, festival admission, a commemorative beer stein, and non-alcoholic beverages September 22-24. Reservations are going to be a must!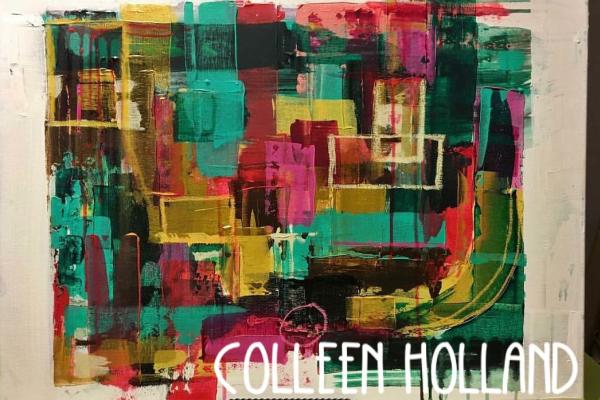 PC: Courtesy of Magnolia Motor Lounge
If you're looking for a way to celebrate Oktoberfest with a twist, Magnolia Motor Lounge is pairing their selection of Oktoberfest brews with their first-ever live art show, Chainsaws 'N' Stuff. Magnolia's known for live music, but Saturday and Sunday September 23-24, local artists, chainsaw carvers, and painters will be creating and displaying their works on-site.
Finally, it's worth noting that Rahr and Sons Brewery's 7th Oktoberfest 5K Run closes out the Fort's festivities on October 1. In addition to a race for the serious runners, the good folks at Rahr offer a beer belly run. Lederhosen are encouraged, as is raising a stein of their Bavarian Oktoberfest lager at the after-party.