Whether or not you're familiar with the Blue Zones Project taking shape here in Fort Worth, you should definitely get acquainted with these restaurants who've achieved approval as official Blue Zones restaurants. Each takes a different approach to their healthy offerings, but one thing they clearly have in common is that happy people make delicious food.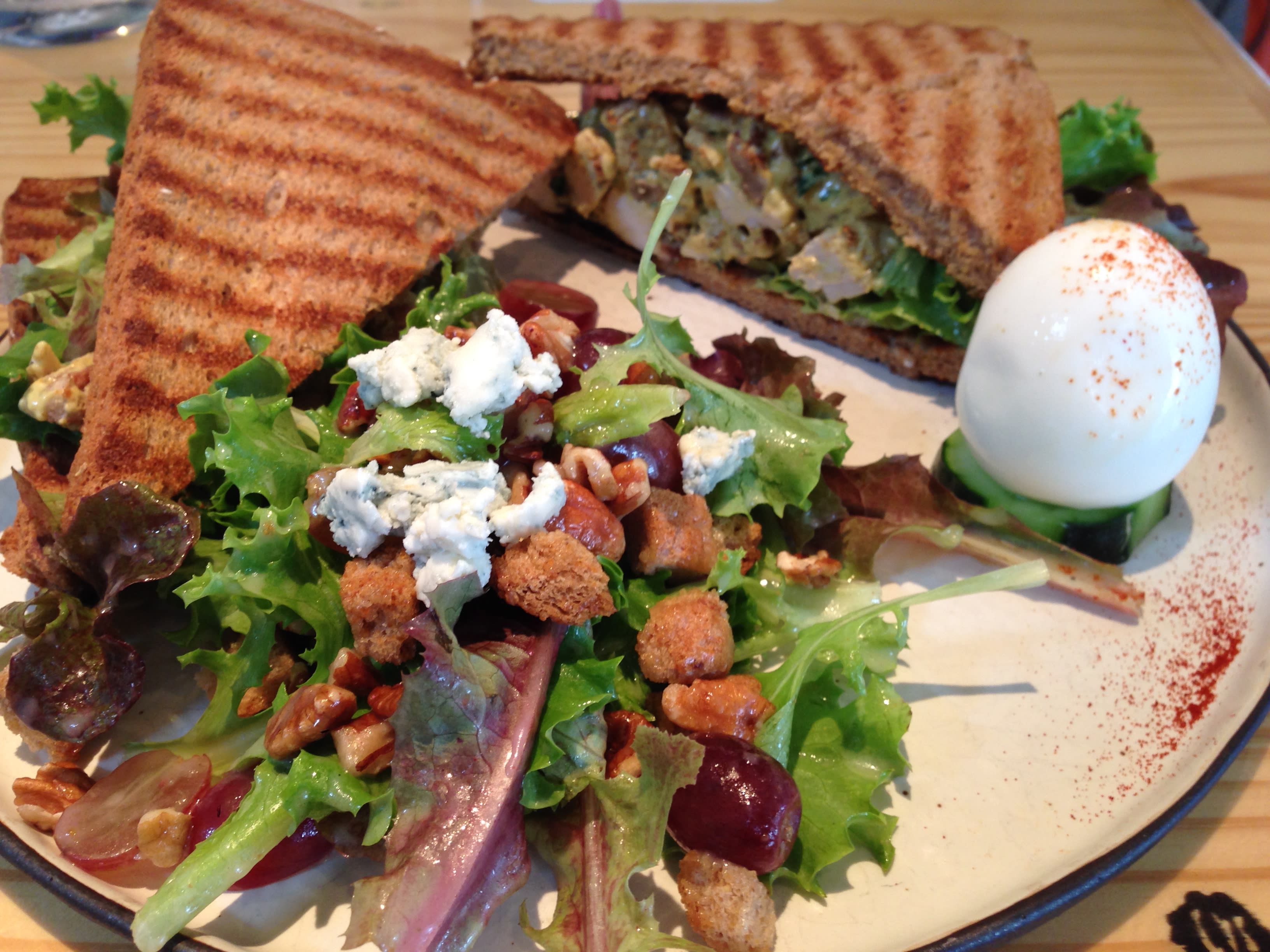 Righteous Foods evolved out of some experimenting at Lanny's Alta Cocina and a personal choice to change his family's eating habits. This is clean eating at its finest. Using 80-90% organic ingredients, dishes are simple, wholesome, filling, and there's something for everyone. From gluten-free and vegan, and even for those with a more 'lassiez faire' approach to nutrition, they accommodate a wide variety of health-focused eating without being overly trendy. Great options for lunch and dinner include the Cold Curried Organic Chicken Sandwich or the Himalayan Red Rice - a hearty vegetarian meal with the option to add protein. Breakfast at Righteous is a particular treat, from a variety of fresh, cold-pressed juices to oats, omelets, and my favorite, the Ranchero Green Eggs and Ham. The 'Righteous' way doesn't end with the meal either, so keep an eye out for updates on their Facebook page for group runs, bikes and more.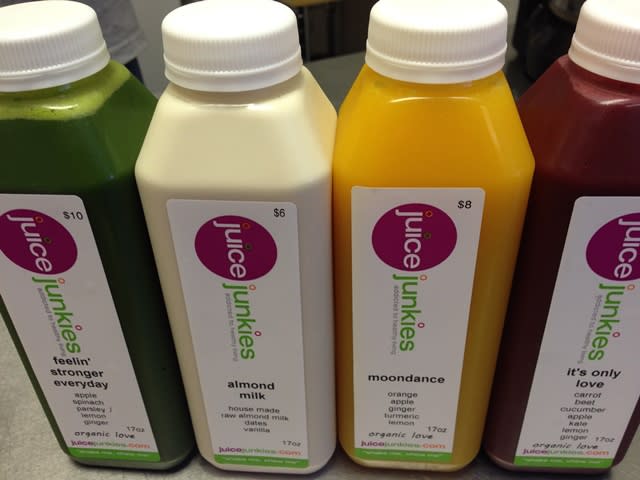 More than just juice, Juice Junkies is making its mark with a Grab 'n Go approach. So I grabbed just about everything that wasn't nailed down to throw a little sampling party back at the office. I picked up a green, red and yellow juice as well as their house-made almond milk. Then, I loaded up with kelp noodles (seen at top of page), vegan cheese, energy balls and raw chocolate truffles. Juicers and non-juicers alike gathered around to get a taste and each were impressed with the flavor and the quality. While it's always hard to beat out chocolate, the kelp noodles were wonderful, and the almond milk was by far the best I've ever had.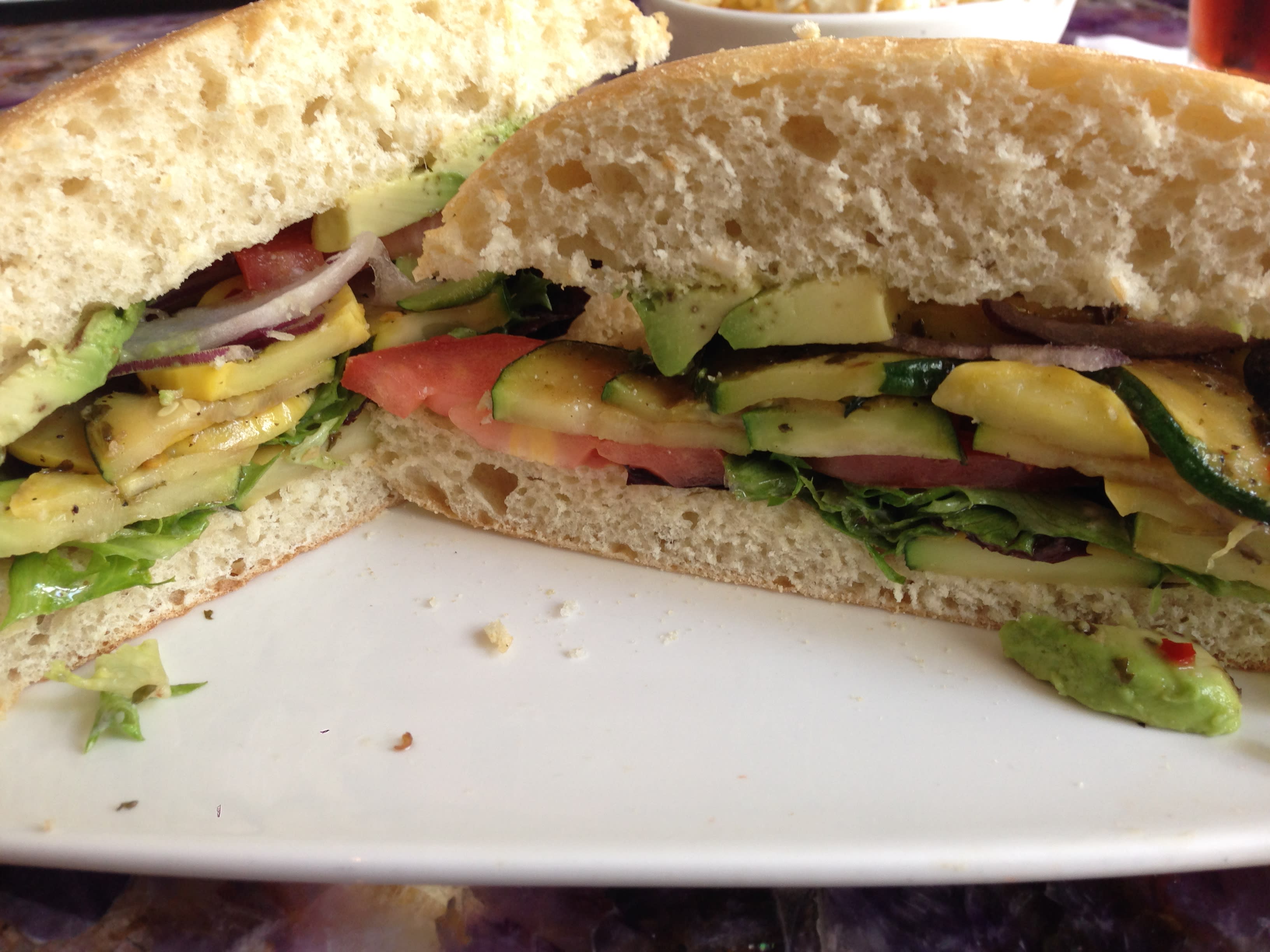 La Perla Negra is the new kid on the block, but you wouldn't take them for a startup as they pack a lot of expertise into their cozy space. La Perla Negra is a joint project of 3 owners from Salsa Limon, Embargo and new owner of The Black Rooster and The Lunch Box.  This was my first visit, and I have to say I was impressed. I rushed in on my lunch hour and was immediately checked by the ambiance: Stop. Slow down. Breathe. Dine. I love a place that makes me feel like I am dining, not just eating. The menu is modest in size, but big on fresh flavor. I tried the Vegan Sandwich, which had a little Blue Zones icon next to the name on the menu. It was so fresh and flavorful I'd swear that they just plucked the summer squash off of the vine in some secret garden. 
Plan a visit to each of these delicious restaurants and let us know your thoughts! For a complete list of Blue Zone-approved restaurants, click here.