College dining doesn't always mean fast food and grease. TCU's campus is embedded into a quality neighborhood where the non-chain dining options are awesome. Although there are some stellar high-end options (Silver Fox Steakhouse, HG Sply Co,  East Hampton Sandwich Co., Pacific Table and The Tavern to name drop a few), there are also bargains to be found. Here are 10 places to eat affordably near TCU.

Americado is one of the newer restaurants in the neighborhood, and the selection of $8 lunch specials cannot be beat. You get a choice of several different types of enchiladas, regular or street tacos, and a hamburgesa option if you don't feel like Mexican food. Most lunch specials come with a side of Mexican rice. Add a fruity agua fresca or creamy cinnamon-kissed horchata for $3 more.
Dutch's Hamburgers is named for legendary TCU coach Dutch Meyer –– an alum who went on to become one of the winningest coaches in the school's history. Tuesday, Wednesday, and Thursday are special weekdays at Dutch's –– half price on a classic Dutch's burgers, quarter-pound Frog dogs, and multiple sandwich melts, respectively. You can add the really tasty tater tots or onion strings for a few dollars more.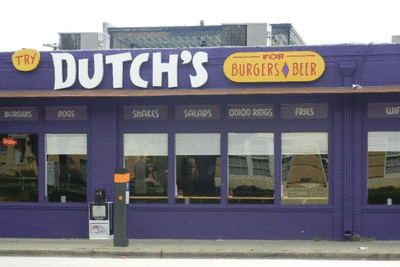 Los Vaqueros offers a generous lunch menu. For less than $10, you get a selection of enchiladas with rice and beans, street tacos, salads and more. The Frogarita, a special purple margarita, is unique to the University location. On Wednesdays, your Frogarita is a mere $3!
Mama's Pizza is a Fort Worth stalwart. The pizza chain's original restaurant on Camp Bowie came and went, and came back again, but the Berry Street location's remained pretty much unchanged over the last two decades. Mama's offers a generous pizza buffet lunch –– $8 buys you all the New York-style thick crust pizza you want along with a drink. If you have a student ID, lunch only costs you $7.

Buffalo Bros. Pizza, Wings & Subs is an establishment that definitely caters to college students. But you don't have to be a co-ed to enjoy the happy hour specials (cheap beer and fifty-cent boneless wings). There are also combo plates that include various permutations of pizza (whole or by the slice), wings, fries, beer and/or soft drinks. True story: Buffalo Bros. is owned by beloved restaurateur Jon Bonnell, so you're getting Bonnell-quality recipes well below cost!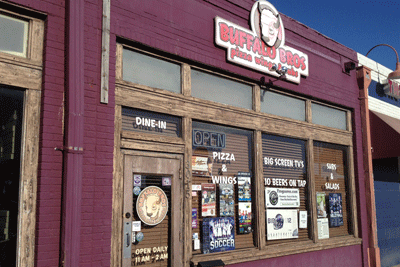 Ol' South Pancake House is always packed to the gills during TCU game weekends. While the breakfasts are legendary, the lunch specials are, well, pretty special too. Chicken fried steak, fried chicken, King Ranch chicken, meatloaf or Salisbury steak are in weekly rotation along with traditional sides (including mashed potatoes, green beans, okra and peas). All of this goodness is available weekday for under $7. There's also a pancake challenge –– if you can eat eight pancakes in an hour, your giant stack is free!
Pizza Snob offers an end to the traditional argument about sharing pizza. Now you don't have to suffer because your other half prefers pineapple and Canadian bacon on their half of the pie. For about $9, everyone can have a pie built to their own specifications, with the Snobs "simple but cheffy" topping bar. The options for toppers range from traditional (mozzarella, red sauce, ham, peperoni and sausage) to esoteric (goat, cheddar and bleu cheeses, beer-glazed onions, or a Greek olive medley).
Yogi's Deli & Grill offers breakfast all day long. The list of omelets and scrambles is long, so to simplify things, Yogi's offers a special: Three eggs (your choice of preparation), breakfast meat, toast or a bagel and home fries for under $7 during breakfast hours. If you actually want lunch, the majority of lunch sandwiches and wraps top out at about $9.