With Fort Worth's vibrant restaurant scene, it seems like there's always something opening. January is no exception, but this month, there are an unusual amount of re-openings as well. Here's a list of new and renewed restaurants.

Blue Mesa, the Southwestern cuisine hot spot famous for Blue margaritas and sweet potato chips has a new home near Montgomery Plaza. The end of a 20-year lease at their former location in University Park Village created opportunity to open a 17,000-square-foot, two story space that includes the restaurant and a new events center above. But don't worry –– the legendary Adobe pie, those sweet potato chips, and complementary quesadillas during happy hour remain the same at the new location on Carrol Street. Blue Mesa will also continue donating to local charitable organizations like the Lena Pope Home and Texas Parks and Wildlife Foundation. As of last November, Blue Mesa's five locations have donated a combined $210,000 to charity. No small (sweet) potatoes there.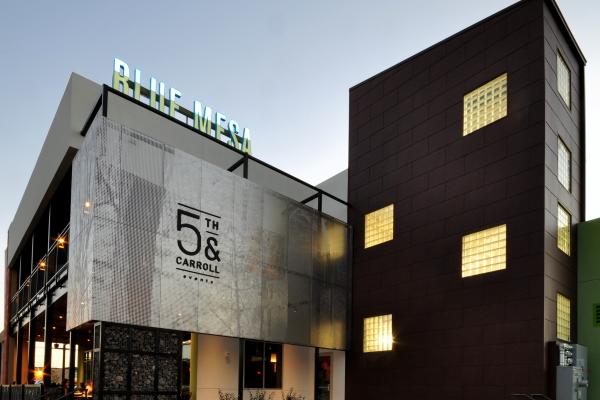 PC: Courtesy of Blue Mesa
 
Immy Khan owns both the Black Rooster Bakery on Forest Park and the evergreen favorite The Lunch Box on Camp Bowie. Starting soon the Bakery will come to roost in a space adjacent to The Lunch Box, while the Forest Park location receive a facelift and gain a few additional menu items, including the Lunch Box's signature chicken salad. When renovation is complete, The Black Rooster Café at Forest Park will have more sidewalk café-style and added dine-in seating. The Lunch Box Food Truck will be re-branded as a The Black Rooster Café truck–– you can find the truck making the rounds of office buildings and private events.
Gus's Hot & Spicy Fried Chicken is heating up a little corner of Magnolia Avenue. Part of a Memphis-based chain (the only other Texas location is in Austin), Gus's serves up fried chicken that's super-moist on the inside, with an appreciable kick of spice in the crust. Also not to be missed: home-made pies, including the classic Southern chess pie, a chocolate chess pie, and a to-die-for sweet potato pie.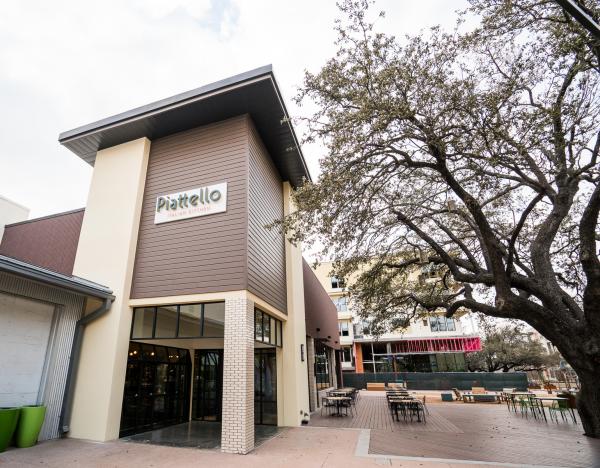 PC: Brian Hutson Photography
 
Chef Marcus Paslay's new Piattello Italian Kitchen opened in January at the Waterside development. The menu features antipasti, soups, salads, house made pastas and pizzas, and desserts. The back part of the bar is also open every morning as Piattello Coffee Bar, serving coffee beverages from AVOCA Coffee Roasters along with a selection of grab-and-go breakfast items. The cooking philosophy of in-season and fresh that dominates Paslay's first restaurant Clay Pigeon extends to Piattello. And a cute little factoid: Piattello means "plate" in Italian which is also a nod to "clay pigeon."
Salsa Limon relocated from its former 7th Street location to White Settlement Road earlier this year. And when we say relocated, we mean that they actually moved the whole building, a classic Streamline Moderne café that looked like a cross between a funky diner and an Airstream trailer. The website has a "coming soon" sign for the new location, but you can visit other outposts of the Salsa Limon Empire all over town, including the newish downtown location in the Tower Building. Pretty impressive considering that this taco kingdom started with a single food truck!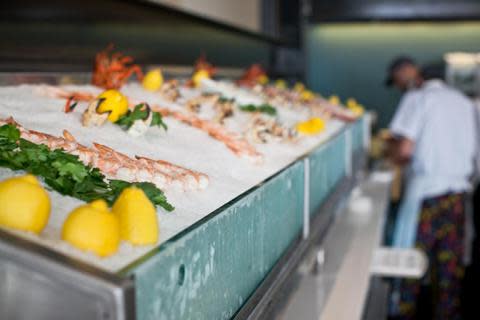 PC: Waters Bonnell's Coastal Cuisine
 
One of the biggest food news stories of last year broke when Fort Worth's beloved Chef Jon Bonnell announced that he would move Waters Bonnell's Coastal Cuisine from its anchor spot in the So7th development to Sundance Square. Bonnell said "Relocating to Sundance Square is a once in a lifetime opportunity and the timing is perfect." The building that formerly housed Mercury Chop House, which moved to the former Vivo 53 space on the corner of 4th and Taylor in downtown, is getting a brand new look for Bonnell which will include a shaded bar and patio and a 12-seat chef's table with a birds-eye view of the kitchen. If all goes well, the revamped Waters should open March 1.