Though she came of age in her sport in the 1980s, Jasna Rather didn't owe her opportunities to Title IX. Born in a country then known as Yugoslavia, the former Jasna Fazlić worked through the club sport system in place there. Though boys had more opportunities, top female athletes could stay involved in sport, and Jasna had a special advantage: a supportive family.
"My older sister played and my uncle was the coach," Jasna emailed us. "My parents were the best examples of what parents should be. They never put emphasis on results. They would make sure we had good food and good living conditions, drove us to events, and would be there for us. Love is what I received a lot from all around me and I am so lucky for that."
She excelled at table tennis, and earned an Olympic berth as a teenager.
"In Seoul 1988, I was only 17 and had no expectations," she said. She brought home a bronze medal from the 1988 Seoul games. She participated in the Games three more times, two as a member of the U.S. team after she immigrated.
Jasna has since won six U.S. national championships, including two in women's singles, three in women's doubles, and a mixed doubles crown. She also won three collegiate singles titles. Those came at Fort Worth's Texas Wesleyan University, where she arrived in the second year of the program, 2002, to earn her Master's Degree in Education. She played there for six seasons, taking advantage of a since-eliminated rule allowing faculty/staff to participate as players on the school team. She became the Rams' co-head coach with Mike Evans in 2006-07 before taking the program's reins by herself in 2018. Jasna has guided the team to extraordinary success, helping the school earn more than 70 individual and team national championships as a player and coach. In the most recent competition, held in 2019 (the pandemic cancelled 2020 and 2021), Wesleyan won the co-ed and women's team titles along with men's singles and doubles. They'll go for more as one of the top-rated teams at the NCTTA National Championships in Round Rock this weekend.
Equal genders opportunities are needed in places where they are missing.
- Jasna Rather
"Beyond her coaching duties, Jasna has contributed to the growth of table tennis in her adopted city through her instrumental role in getting the 2019 USA Table Tennis US Open to Fort Worth, as well as the
2022 US Nationals
, set for July 2-7 at the
Fort Worth Convention Center
. Even though she still works in her sport, she recognized early on that opportunities to play can benefit athletes no matter what field they ultimately choose.
"My parents believed that sport will help us stay healthy and that kids involved in sports learn to be responsible," Jasna explained. "Playing sport teaches discipline, respect, teamwork and perseverance, which are all qualities that help a person to navigate life outside the sport. So many other things from sport translate to regular life and work.
The
USA Table Tennis Hall of Famer
knows firsthand how women can benefit from the sorts of opportunities Title IX has encouraged, and she urges women to seize those chances even in the face of resistance.
"Equal genders opportunities are needed in places where they are missing. If opportunity is not there then create one. Build your skills, show your skills and don't be afraid to fail. Not everyone will accept you and that should not stop you. Go for things that you want and care about. Love what you do."

In the spirit of providing equal sporting opportunities, Jasna has embraced another underserved cohort.
"I also work as Para Program director for table tennis and just this year, two athletes who started competing at the same time when I came to lead the program won two Paralympics medals in Tokyo. Helping others fulfills my life."
---
Fort Worth Sports has created a series of blog posts in conjunction with the 50th year of Title IX. Each article will profile a woman who has made substantial contributions to the vibrant Fort Worth sports scene.
---
More Women Worth Meeting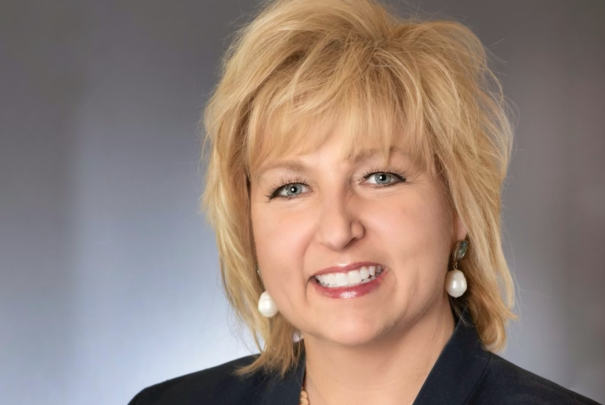 Judy Bernas: Woman Worth Meeting
An NCAA public service campaign emphasizes that student athletes overwhelmingly "go pro in something other than sports," with the implication that their playing experiences help them in...
Read More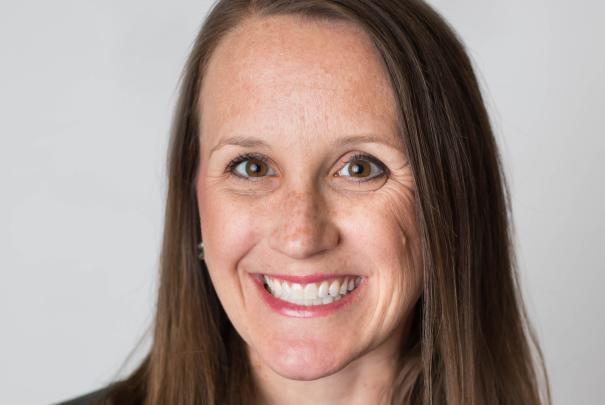 Elizabeth Northern: Woman Worth Meeting
Becoming an elite athlete takes more than talent. Elizabeth Northern knows all about that. The Fort Worth runner danced and ran for fun as a child, and actually discovered her true talent level...
Read More