Most athletes have heroes who inspire them to participate in sports as they're starting out. Fort Worth Bike Sharing executive director Jennifer "JJ" Grissom was no different. OK, maybe she was a little different – the woman she admired came from the planet Eternia.
"I wanted to be She-Ra so badly! She was the first assertive female figure I remember recognizing," JJ told us via email.
Luckily, she also had real-life role models.
"My parents were the most inspiring figures. They were so good about teaching me to figure out how to do something. We weren't a particularly sports-focused household, but there was never anything we couldn't try."
That spirit of encouragement and experimentation eventually led JJ to find a sport that fit her.
"I tried a few different sports in middle school and found out pretty quickly that hand/eye coordination wasn't a strength of mine. But I loved being active, so my mom signed me up for a summer swim team. I loved it almost immediately and continued swimming through high school."
JJ has gone on to participate extensively in endurance sports. One defining experience came when she overcame her own uncertainties to finish a Rim-To-Rim-To-Rim excursion across the hemisphere's largest canyon.
"It was overcoming that, like, 'I'm going to die.' I'm running into the pitch black dark of the Grand Canyon. I don't know if there's rattlesnakes, I don't know if I'm going to fall off the edge," JJ remembered about running from one rim of the canyon to the other and back. "It was just so, like, 'I did this,' and my daughter was there. She was 17 at the time and it was kind of like a really cool bonding experience. Your whole life, you're supporting your kid, and she was really there to support me. So that was pretty amazing. I really think it was like finding whatever it was in myself that was like, 'I'm terrified to do this, but I still want to do it.'"
Her sporting endeavors have yielded benefits that go beyond staying fit.
"The lessons you learn while training for and completing something like an Ironman or R2R2R are so plentiful, it's almost hard to describe it all," she explained. "It's not only about the event day itself, though that is the best part, for sure. It's the patience that comes through training, the learning what is a priority and how much you can manage, and practicing staying calm when things don't go as expected. Those lessons absolutely transfer into my everyday life."
That everyday life includes athletic exploration.
"I like to say I participate in adventure sports of all kinds. My current obsession is gravel riding and I rarely go more than a day between runs. I still love to open-water swim and I am always down for a good yoga class. I have a long list of other sports to try - rowing, surfing, kickboxing."
She's also actively engaged in helping Fort Worthians participate in the sport of cycling. Using Bcycle's equipment and app, residents and visitors alike can check out a bicycle from stations located across the city, ride them, and return the bike to any station with an open dock. They're designed to be an easily-accessible, environment-friendly resource for recreation, exercise, and commuting. Since JJ started, she and her staff have increased the system size by some 60 percent. She hopes to help more people of all genders and backgrounds be able to pursue fitness and sports the way she has.
"We see people - I see people personally when I'm out there on the trail - who use our bikes as part of their exercise routines. So maybe they ride from a station close to their house down to the trail, and then maybe do a workout on the trail or join a CrossFit group, and then they can ride back as part of their cooldown. So I love that."
Fort Worth Bike Sharing created a survey to gather information about how, why, and where residents and visitors might want to use the service.
It's ok to be good at something and want more. It's not selfish to train hard and compete.
- JJ Grissom
"We are wanting to expand not only just adding more stations to fill in what we already have, but also geographically to go further out," she said. "Because we want people to enjoy the bikes for recreation, for health, for transportation - it's all just a win-win.
For JJ, finding her fitness win-win took a special nudge.
"Without a doubt, my husband (Justin) played the most important role in where I am today. When we met, I had the idea that sports were for kids and since I was no longer in high school I didn't need to swim. I remember trying to impress him by going on a run and couldn't even make it one mile. But he didn't care. He knew I was capable and began to create shared experiences of rollerblading, mountain biking, running. Before I wised up and bought my own watch, he would tell me a distance and later admit it was actually twice what I'd thought. He proved to me that I could do it. He is my biggest cheerleader and never hesitates to support me in an adventure, be it a career change or physical challenge."
Justin also competes extensively himself, but in November, he sat on the sidelines for a big race.
"I just did my first full Ironman (triathlon) in Cozumel. Which also was an amazing experience. And my husband really kind of coached me through that," she said. "In this case, he was just there to support me. And he was so excited and nervous for me."
Not only did JJ complete the event's 2.4-mile open-water swim, 112-mile bike ride, and 26.2-mile run, she had to fight through precipitation to do it.
"At one point, my entire foot was underwater when I was pedaling, because the water just sits on the islands until it stops raining, and then it kind of eventually flows away. So it was just cool and amazing."
In the era before Title IX, few would have thought a woman capable of covering such distances. JJ credits the landmark legislation in part for having changed the outlook for aspiring female athletes, who no longer have to look solely to a cartoon character (sister to He-Man) for inspiration.
"My daughter (Riker, who competes on the triathlon club team at the University of Texas in Austin) never once doubted that she was meant to be on the field or in the water. And that wasn't just because of her immediate surroundings, it was because we were able to watch Kerri Walsh, Shalane Flanagan, Chloe Kim and a whole host of other amazing female athletes doing what they love."
The improving atmosphere around women's sports allows moms like JJ to shortcut the development path for their daughters. It's the sort of thing she'd have told her younger self if she had the opportunity.
"It's ok to be good at something and want more. It's not selfish to train hard and compete. I had an image of what it meant to be feminine when I was younger and if I could talk to that person now, I would let her in on the truth that being strong and female are not mutually exclusive."
---
Fort Worth Sports has created a series of blog posts in conjunction with the 50th year of Title IX. Each article will profile a woman who has made substantial contributions to the vibrant Fort Worth sports scene.
---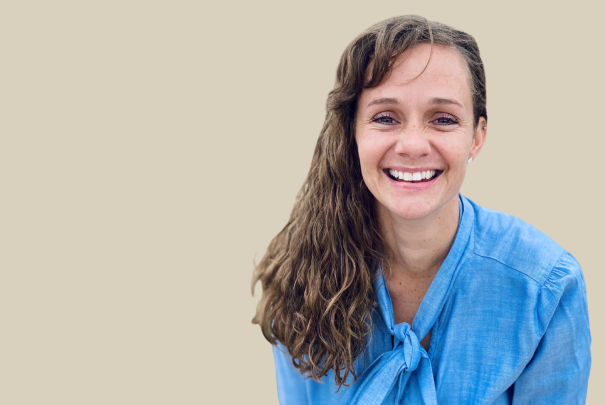 Kris Canfield: Woman Worth Meeting
As we celebrate the 50th anniversary of the landmark legislation that opened collegiate sporting doors to women, we remember that one of the reasons it was needed was that many felt female athletes...
Read More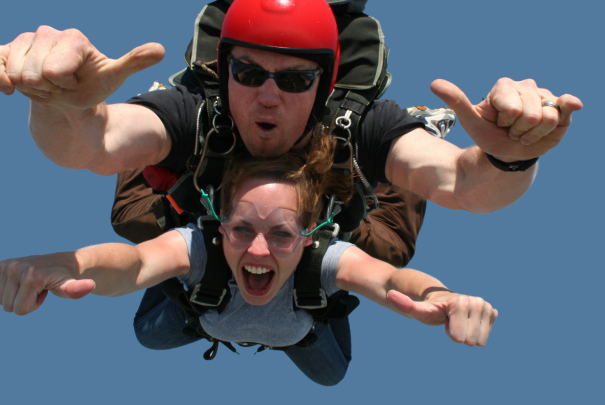 Katie Douglass: Woman Worth Meeting
Katie Douglass Gilligan: Woman Worth Meeting Fort Worth Sports has created a series of blog posts in conjunction with the 50th year of Title IX. Each article will profile a woman who has made...
Read More