If you visited Kari Crowe Seher's office, you might notice a family gift on display.
"My sister bought this giant yellow flag that has a smiley face," Kari explained.
She's the founder and owner of MELT ice creams, an industry whose purpose basically revolves around the ethos of a smiley face – as MELT's website proclaims, "We serve happy ice cream."
The flag actually came into Kari's possession through her other passion – running in really long races.
"The first 100-mile race I ran in Leadville (Colorado), I had a huge support crew of people from Fort Worth and family members," she said of the event that inspired her sibling to acquire the flag. "It became like the race flag. At every race, we take it with us and somebody on my crew holds up this giant yellow flag when I'm running in. But the rest of the year, it hangs in our office. And so it's this giant yellow ice cream flag."
The wall hanging serves as more than decoration for her.
"For me, the symbology is like it reminds me of like how hard I might have felt that race was or how challenging or how difficult the terrain changes, but also how beautiful it was. And it's like this iteration of business. It goes through these ups and downs and good times and hard times. At the end of the day, it's this happy, beautiful thing."
Kari has a big-time sweet tooth and has always loved ice cream. She came to running a little later in life. Her first sporting achievements of note came via the beautiful game.
"I dreamed of playing soccer on a collegiate level. Growing up in a small town, I knew that I didn't have the advanced opportunities of club teams in major cities and I'd have to work twice as hard to make it," she said. "Signing with a team my senior year of high school was an absolute dream come true."
She played for Southern Wesleyan University in South Carolina and Dallas Baptist University, then felt the need to find a new athletic outlet.
"A lot of people when they graduate from college, they're a little lost. They've had somebody give them a regimented schedule of workouts their entire collegiate career, their entire high school career, everything leading up to that. They've had regimented workouts. And so after college, I was a little, like, 'What do I do with myself? What do I do with my time?' And I immediately started training for a marathon and ran on and off for several years. And then when I opened and established my business, I kind of jumped back into that world of running and found trail running and just fell in love with trail running. And I fell in love with the escape that it was from business, the mental escape that it was, and the mental therapy that it is," she said.
Marathons cover 26.2 miles, but Kari has pushed herself well beyond that threshold by moving into the longer-distance races known as ultramarathons. She came to them by accident.
"I asked my running partner, what race he was doing next, and I just signed up for it. And I didn't know anything about it and immediately had to hire a coach so that I could learn how to run for that distance."
She went from a 62-miler to now doing 100-mile treks. Each year, Kari chooses a different mountain race to train for. She's currently preparing for a 100-mile race in Colorado.
"I just don't train as well if I don't have something on my schedule and I'm not headed towards a big goal. And so the accountability of having a goal on my schedule just gives me just a regimen to follow. It gives me discipline to lean back on."
Massive trail runs require more than the discipline to train for them. One has to have a certain bold spirit, too.
"If you're in the middle of 100-mile mountain race, it can be pretty dangerous," she said. "It feels adventurous and kind of rugged and wild."
Sometimes one pays a price for exploring new challenges.
"We roadtripped out to the Grand Canyon. We camped out there. I invited a big group of friends a few months before to train for it. None of us really knew what we were doing," she said. "We ran down the Grand Canyon, across the Grand Canyon, up the North Rim, and then we turned around and did it all again. I didn't have the best experience. I was trying to hit a certain time and I got extremely ill. I had a really hard time. I couldn't keep down water or food and so I had a pretty miserable experience."
One subpar trip didn't keep her from returning to the desert.
"I went back and did it the following year and had a much better experience. It was incredible. It was life-changing."
It's that dedication of 'putting in the work' that's continued to be a part of who I am as an athlete and an entrepreneur.
- Kari Crowe Seher
Kari feels having an opportunity to participate in sports set the tone for her to succeed as a businesswoman.
"I think it's that dedication of 'putting in the work' that's continued to be a part of who I am as an athlete and an entrepreneur," she said.
Since founding MELT ice creams in a storefront on Fort Worth's Near Southside in 2014, Kari has put the entrepreneurial work in to add three more stores, ship ice cream around the U.S., and expand to retail sales. She wanted to give Fort Worth its own iconic ice cream shop and has succeeded. She now hopes her business can give customers some of the same feelings of peaceful euphoria she experiences while running.
"The reason behind that name is when someone walks into our store, we believe that the weight of the world can melt off their shoulders if we treat them with kindness. We could be the best five minutes of their day and just for a moment they can forget about their troubles and forget about their worries."
She also believes in combining her two passions.
"I definitely treat myself after a long run," the chocolate/peanut butter aficionado noted. "People believe that you should drink chocolate milk. So why not chocolate ice cream?"
In April of 2020, she ambitiously used her running shoes to complement her ice cream scoops. As the pandemic took hold, prominent endurance athletes Colin O'Brady and Jesse Itzler implemented their Calendar Challenge idea. To accomplish it, runners had to complete mileage equal to the day of the month. That meant Kari jogged one mile on April 1, and escalated her mileage from there.
"The first week, it's fine, but by the third week, you're running 60 miles, 70 miles, 80 miles. In that fourth week, you're running an ultramarathon every day after day 26," she explained. She had to juggle her schedule and her routes, but enjoyed a special payoff once she completed her 30 miles on April 30.
"Jesse Itzler and Colin O'Brady were giving out checks to help restaurants to buy meals for healthcare workers. Part of me running that challenge was to get them to write a check for MELT. And so they donated $5,000. And we made ice cream scoops with that $5,000 and delivered them to healthcare workers around DFW.
In addition to serving the local populace, Kari also looks to give women around the world a leg up through her sport.
"I am an ambassador for Free to Run, a non-profit that teaches women in conflict regions the power and confidence that running adds to your life while building community."
Having the opportunity to participate in sports has certainly added power and confidence to Kari's life, plus a lot of happiness as well. And she has the flag to prove it.
---
Fort Worth Sports has created a series of blog posts in conjunction with the 50th year of Title IX. Each article will profile a woman who has made substantial contributions to the vibrant Fort Worth sports scene.
---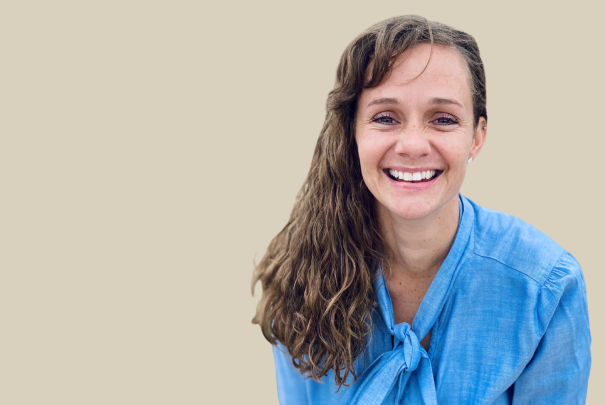 Kris Canfield: Woman Worth Meeting
As we celebrate the 50th anniversary of the landmark legislation that opened collegiate sporting doors to women, we remember that one of the reasons it was needed was that many felt female athletes...
Read More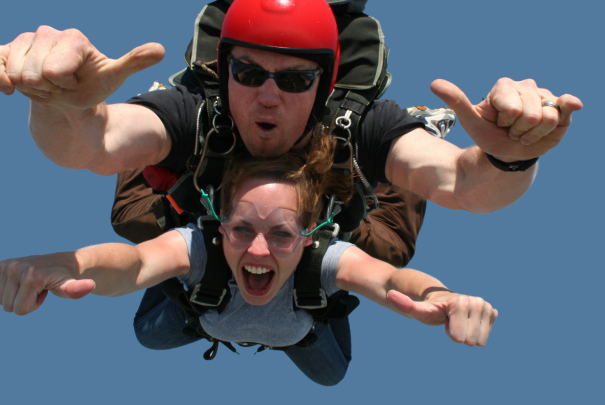 Katie Douglass: Woman Worth Meeting
Katie Douglass Gilligan: Woman Worth Meeting Fort Worth Sports has created a series of blog posts in conjunction with the 50th year of Title IX. Each article will profile a woman who has made...
Read More