In March, Kim Johnson of TCU's athletic department worked with the Fort Worth Sports Commission to stage NCAA 1st and 2nd Round basketball competition in the city newest sports facility.
"My hope and my goal was, 'How can we put everybody together and give them what they need for it to be one huge success?' And I think the local organizing committee, and my co-chair (Katie Douglass), I think we were able to do that successfully," explained the host committee co-chair. "I think everyone will want to come back to Dickies (Arena)."
As Kim has done her part to ensure Fort Worthians have the opportunity to again watch top-level men's collegiate basketball here in the future, she has also worked to bring the populace new women's sports to enjoy. The Horned Frogs' Senior Associate Athletics Director/Senior Woman Administrator has played a key role in establishing the school's new beach volleyball and triathlon programs. In doing so, she and her colleagues studied both campus and community.
"We were strategic. What fits our community? This is a running community, right? This is a biking community. Triathlon is the newest, emerging sport," she said. Of course, before a program gets to the point of selecting which specific sports to implement, Kim pointed out that its leadership has to believe in the potential and ambition of female athletes in the first place.
"Women want to compete. How do we create a platform? Then how do we create the opportunity? Do we invest in that? Do we take women seriously?"
Kim developed her own love of sports because her family took athletic competition seriously.
"It was the biggest source of entertainment for my family. We watched sports year-round. I grew to love all sports," she remembered. "My father was an Alabama fan, and therefore I am, and we watched Alabama football and any college football and any professional football. We watched NBA basketball. And we watched the Atlanta Braves. So it was constant."
She played sports recreationally and wrote about them for her high school newspaper. Kim experienced family tragedy when both her parents died during her teen years. She persevered, however, and traveled from her native Alabama to Evanston, Illinois to attend Northwestern University. She faced a challenging route to completing her degree at the academically rigorous Big Ten institution, but that path would play a vital role shaping her future career.
"My experience as a student was non-traditional. I worked in the athletic department so that I could pay for college. I went to school at night. I worked during the day and got a huge tuition benefit."
Kim just needed a job opportunity and hadn't planned for it to come working as an administrative assistant for then-Athletic Director Rick Taylor. Once she got the gig, however, it created opportunities well beyond just paying her tuition in the short term.
"It took me six and a half years, I think, to finish, but what an internship. And I decided that 'This is the career I want to pursue. 'This is what I want to do.' And the athletic director said to me, 'As soon as you graduate, I will promote you into any full-time position that is available, because you can do them all,'" she said of her realization that one could make a career of helping athletes succeed.
"Growing up as a child watching college football, I never thought about what was happening behind the scenes to make that day happen. When I started working for the athletic director, I began to learn all the things that happen behind-the-scenes to produce that event. And I was then introduced to sports at Northwestern like field hockey. Never heard of field hockey. What field hockey? Fencing? I'd always played softball, but I'd never gone to a collegiate softball game. Loved it. So it just opened my eyes to the opportunities that existed for men and women who want to get an education, but also elite athletes getting the training to be the best in their sports and supporting them behind the scenes. I saw all the support that they got and I wanted to be part of that."
Women can lead in any of those. And I think we're going to see more of it.
- Kim Johnson
She started in the compliance department at Northwestern before eventually moving to Tulane University in New Orleans. Her next stop was a familiar one: she became Assistant Director of Compliance, and later Assistant Athletics Director, at the University of Alabama. She had a rewarding experience working with Head Football Coach Nick Saban, among others, but wanted to continue to grow.
"I wanted to transition out of compliance. Sometimes working in compliance can be a trap. You can get pigeonholed," she said of deciding to apply for a job at TCU.
"The athletic director at the time, Danny Morrison, is from South Carolina," she noted. "There was a really strong connection with us, because I was from the south. And I had worked in Alabama, really good experiences. I had Northwestern and Tulane on my resume, and TCU was a small private, like those two schools. So I think all the dominoes fit for that.
Kim takes great pride in seeing how the TCU athletic program has progressed during her 14-year tenure, including rising from the Mountain West Conference when she started to now being part of the Power Five Big 12. The football program has served as the face of that growth. Her tenure working at Football Bowl Subdivision Programs has given the lifelong football fan perspective on how to balance the needs of the marquee (and male-dominated) sport with those of the rest of student-athlete population.
"It's incumbent on us, as leaders in the athletic department, to nudge one another, to ask the hard questions of ourselves. If we're doing this for football, how do we do this for soccer? How can we do this for women's basketball?" she said of planning for athletic department priorities like nutrition. "We realized we needed to have more access to food - snacks, shakes, berries, protein bars. Well, we didn't just put that on the football side of the building. We put that in a central location in the physical performance center or the weight room. Everyone uses that space. We put it in there. Everyone gets access to it."
Title IX legislation has played a role in getting departmental buy-in to adopt such policies, but she says changing mindsets have played the most vital role. She told a story about a recent event she attended at which she sat next to the male president of one of the schools in TCU's conference.
"He said, 'Looking around this room, all the athletic directors are men. We have to change that.' I can't change that. Presidents have to change that. They have to be thinking that way. The president of 50 years ago I don't think would have ever thought of that."
Such developments bode well for the legacy of Title IX and its effect on women like Kim.
"The expectations of leaders are changing. They're receptive to it. We're in position. Women are in position to lead, we just need to be recognized. We need to be seen as capable of leading and I'm confident we're going to see more of this happen - women in leadership roles in athletic departments, and organizations that support sport: sports foundations, sport commissions, and bowl properties all have executive directors. Women can lead in any of those. And I think we're going to see more of it."
---
Fort Worth Sports has created a series of blog posts in conjunction with the 50th year of Title IX. Each article will profile a woman who has made substantial contributions to the vibrant Fort Worth sports scene.
---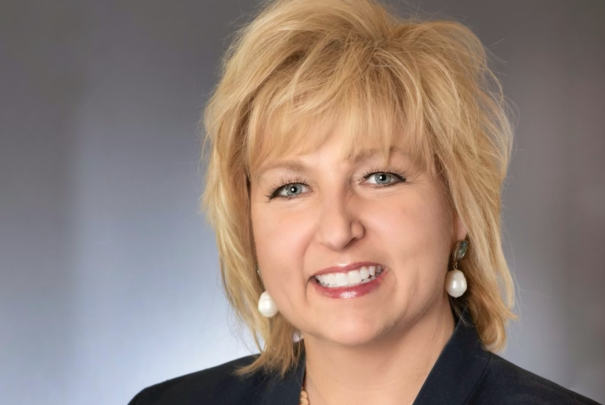 Judy Bernas: Woman Worth Meeting
An NCAA public service campaign emphasizes that student athletes overwhelmingly "go pro in something other than sports," with the implication that their playing experiences help them in...
Read More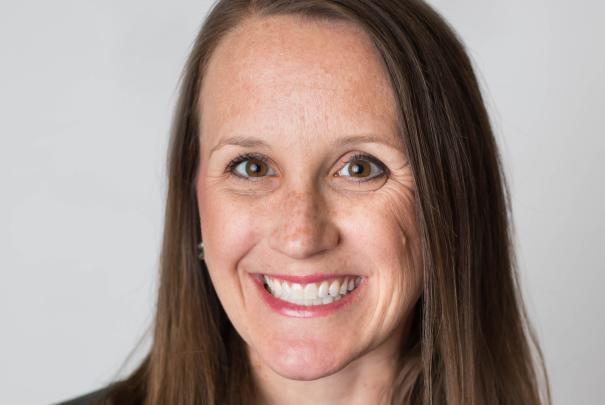 Elizabeth Northern: Woman Worth Meeting
Becoming an elite athlete takes more than talent. Elizabeth Northern knows all about that. The Fort Worth runner danced and ran for fun as a child, and actually discovered her true talent level...
Read More