On display through May 24th at the dazzling Renzo Piano Pavilion, this collection establishes the gargantuan precedent of being a rare opportunity to view a healthy slice of one of Fort Worth's -- if not the entire country's -- great philanthropic family's most private of possessions: A portion of their priceless trove of great paintings and sculpture. 
Spanning the great art eras of Impressionism through post World War II, a full 37 paintings and sculptures form the crux of this remarkable, and remarkably private, collection. Some of the highlights include a pair of Van Goghs (Enclosed Field with Plowman and Street in Saintes-Maries-de-la-Mer -- with both paintings spanning the years 1888-1889). In addition, patrons can feast their art-loving eyes on an important Picasso still life -- 1923's Fruit Dish, Bottle, and Guitar, along with highly significant works by a veritable who's who of the classical and more contemporary painting canon: Renoir, Pissarro, Vuillard, Monet, Bonnard, Miro, Chagall, Matisse, Leger, and Rothko. And that's without mentioning the summit of sculpture through the works of Maillol, Segal and Rodin.  
One of the unique features of the exhibition is not just what is on display but how it is displayed. In fact, the exhibition's central gallery is assembled very much in the way Nancy Lee and Perry R. Bass would have presented their collection in their own private, Fort Worth home. The exhibit gives a valuable glimpse into the sophisticated collecting arc of the Bass family, roughly moving from their fascination with abstract-leaning contemporary works through to their amassing some signature works by some of the 19th and 20th century's greatest artists. With the Kimbell's director, Eric Lee, personally supervising the selection of the works for display, The Collection is assured of being an exhibition done in the utmost of taste and a level of visual scholarship both exciting and instructive. 
When it comes to the sculptures culled for this show, one can see Sid Richardson's obvious and immediate influence in the number of Frederic Remington bronzes that occupy the exhibition's sculpture gallery. All in all, The Collection is just what it states flatly: A tour de force assembly of the artistic taste of two of Fort Worth's most beloved philanthropists.
Details
: The Collection of Nancy Lee and Perry R. Bass. Through May 24, 2015 at the Kimbell Art Museum's Renzo Piano Pavilion, 3333 Camp Bowie Boulevard, Fort Worth. Admission: Free. More information: 817-332-8451; 
www.kimbellart.org
.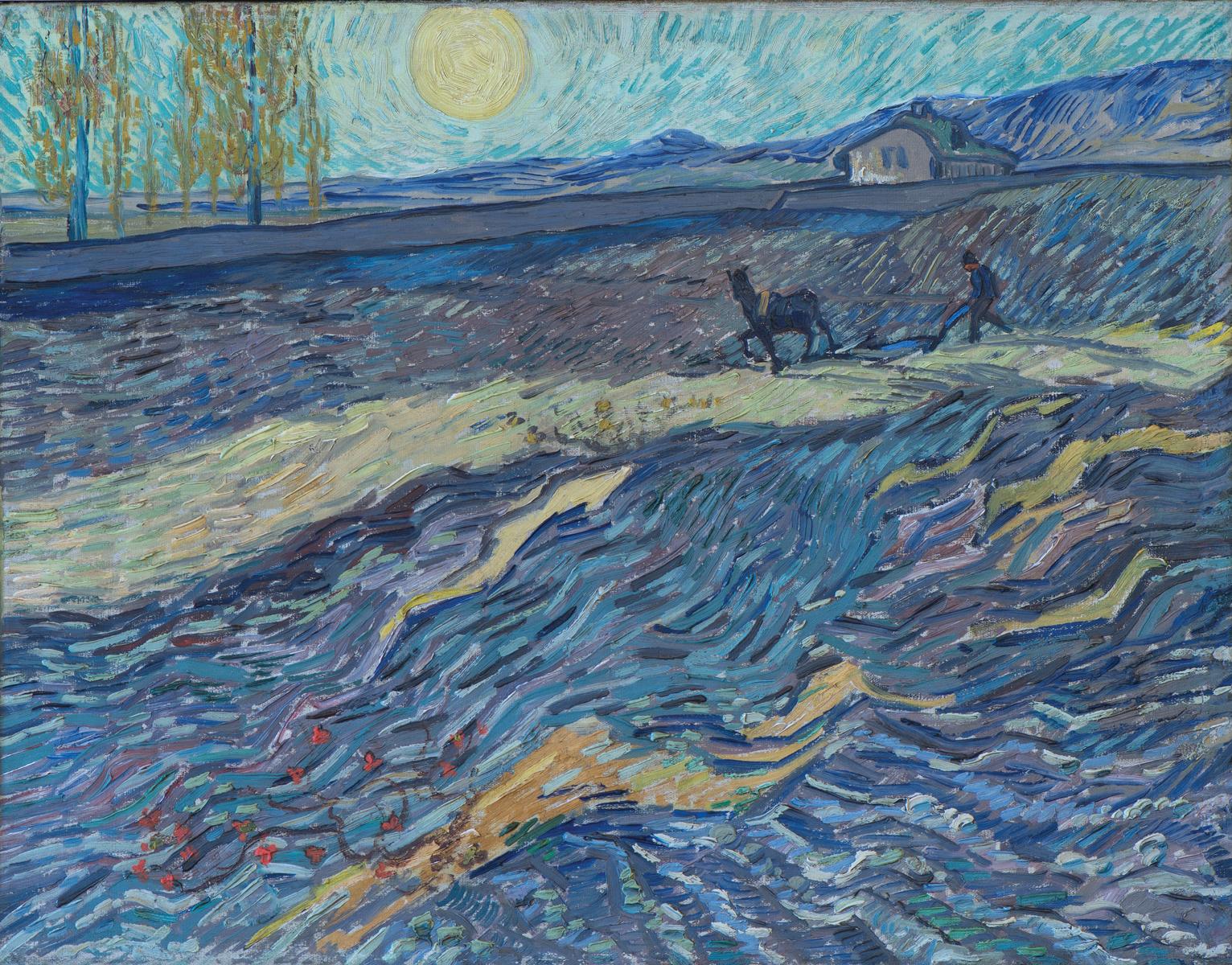 Photo Credits: George Segal The Dancers, modeled 1971; cast 1982 Bronze, painted white, Collection of Nancy Lee and Perry R. Bass, Fort Worth; The George and Helen Segal Foundation / Licensed by VAGA, New York,NY
Vincent van Gogh, Enclosed Field with Ploughman,1889
Oil on canvas, Collection of Nancy Lee and Perry R. Bass, Fort Worth