"Title IX has provided a vehicle for equity for women to engage in sports and embrace their talents and skills beyond traditional roles. It is indicative of how equity provides opportunities, which gives space for the impossible to occur," explained LaDondra R. Wilson. She serves as Vice President of Social Responsibility for both the Dallas Wings and Panther City Lacrosse Club and as executive director of the teams' community foundations.
Participants in sports can realize many benefits beyond a court or field. The athletic opportunities provided to women thanks to Title IX legislation have helped them prove that to be true regardless of gender. Wilson's current job involves using sport to benefit the wider community in multiple ways. Both team foundations she oversees look to use their platforms to promote causes like health and wellness, education, and social justice, with the WNBA's Wings having a particular focus on women and girls. The law's 50th anniversary falls within the basketball team's season and with many of their players and employees having benefitted from it, they'll commemorate the day accordingly.
"We actually play on the actual anniversary of Title IX on June 23," she pointed out. "Through our content capture day, we've had (Wings players) share their personal reflections of Title IX and we've asked our opponents (the Indiana Fever) to do the same, and so during our game, you will see a video of from our players' and our opponents' perspectives of how it impacted their lives."
In addition to the video, LaDondra and her Wings colleagues will weave other Title IX-based content into the game presentation. She hopes their efforts help girls in attendance to appreciate the day.  LaDondra got started on her own sports path in her youth.
"In middle school, I briefly played soccer as a forward. My uncle (forward Jimmy Wilson) played professionally for the Dallas Tornado, I assumed I received the soccer gene. Unfortunately, I did not," she explained. "I also briefly ran track and was a cheerleader in grade school."
Even limited time on playing fields paid dividends in her career development, as it has for many athletes.
"While my athletic career was short-lived, I always enjoyed being a part of a team and it has contributed to my ability to be an effective team member professionally."
Just as Title IX opened doors for women, LaDondra's professional endeavors, through organizations like GRACE Grapevine, the Housing Crisis Center, and the Dallas Regional Chamber, have involved expanding opportunities for a number of underserved populations.
"I am a social worker by trade. Much of my career has been in the non-profit space addressing social issues and serving marginalized communities. I am passionate about promoting equity and inclusion in spaces where they do not exist historically. As a proud product of South Oak Cliff, a community where disparities are prominent and opportunities are limited, it has fueled my ambition and determination to be a change agent and perpetual voice for those that have been silenced by their situation or environment. My role allows me to facilitate difficult conversations with intentions to promote generational positive impact."
Title IX has provided a vehicle for equity for women to engage in sports and embrace their talents and skills beyond traditional roles.
- LaDondra Wilson
She realized that sports could help her make a difference in the areas about which she is passionate.
"Sports emphasizes the importance of unity through teamwork. We are truly better together. It promotes discipline, consistency, and hard work."
She also sees how athletes like the ones with whom she works can take advantage of their status to advance causes dear to them.
"They have a captive audience who actually cares about what they like and enjoy. And if they can share passion points of their values with others, who knows? It could introduce some social issues that others may be passionate about, and just don't know how to get involved, or, frankly, just because their favorite athlete is passionate about something that now is an introduction to that issue. So I think that sports it provides the stage to demonstrate what a good citizen is."
Ladondra believes women's sports platforms have become appreciably larger in recent years, a development that provides a base for them to grow their footprints on and off the playing surfaces.
"There has been a great opportunity over the last few years to look at equity among men's and women's sports. And so I think that our women have a louder voice in being able to really share the disparities between men and women's sports, but then also help to promote why there should be more equity and how people can be allies," she said. "Women athletics provide a great opportunity for us to have a discussion about equity, outside of just your traditional workspaces."
Title IX is about bringing new opportunities for women. As you can imagine, the women's basketball franchise for which LaDondra works emphasizes that sentiment in its community outreach, as she says, "Equity is the foundation of our foundation."
However, she believes she can bring a similar outlook to the men's box lacrosse franchise with which she works. LaDondra and her colleagues had to establish an entirely new sport in a new market last year when they launched Panther City Lacrosse Club in Fort Worth.
"Lacrosse provides an opportunity. Although our team is a professional men's team, we have been out in the community with co-ed groups," she said. It was important to her for athletes of all genders to feel they can get involved in the sport.
"(We were) really promoting and encouraging those young people should they want to pursue professional sports an athlete or in the front office that they see those individuals in their community. So if they see it, and they dream it, they know they can be it."
In the spirit of diversity, she and PCLC drew attention to the sport's indigenous roots.
"We're very fortunate to have (Iroquois Transition Player) Jeremy Thompson, who is one of the Thompson brothers and a true advocate of ensuring that we are educating and definitely paying homage to the origins of lacrosse. And so this past season, our inaugural season, we did have 'Origins of Lacrosse' as one of our theme nights. We'd have individuals that came in and taught or demonstrated the original play of lacrosse, which was actually something new for some of even our players," she said. "We want to embrace diversity, but we also want to pay homage to the sport and make sure that stays a huge part of how we play."
The introduction of an expansion team can open new doors for athletes. Title IX did that for female athletes in many sports some 50 years. LaDondra hopes to continue its legacy by not only making a difference herself, but by ensuring others do as well.
"I advocate and promote equity among female athletes and encourage others to be active allies. Not only do I personally support female athletes, I challenge others within my sphere of influence to do the same."
---
Fort Worth Sports has created a series of blog posts in conjunction with the 50th year of Title IX. Each article will profile a woman who has made substantial contributions to the vibrant Fort Worth sports scene.
---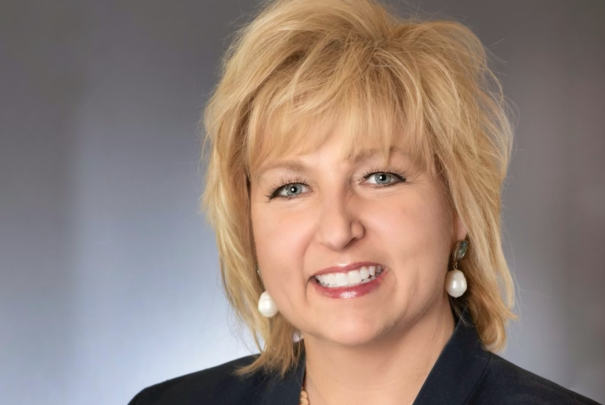 Judy Bernas: Woman Worth Meeting
An NCAA public service campaign emphasizes that student athletes overwhelmingly "go pro in something other than sports," with the implication that their playing experiences help them in...
Read More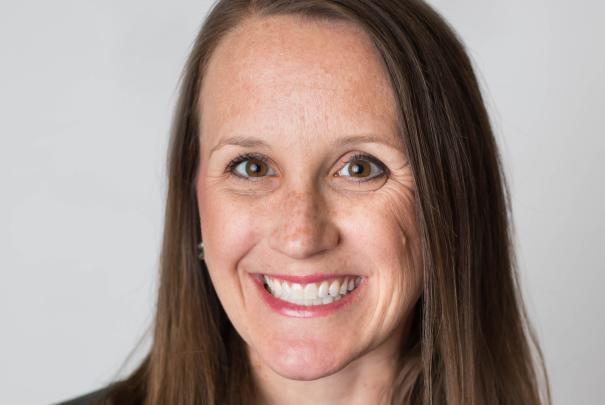 Elizabeth Northern: Woman Worth Meeting
Becoming an elite athlete takes more than talent. Elizabeth Northern knows all about that. The Fort Worth runner danced and ran for fun as a child, and actually discovered her true talent level...
Read More